It can be very hard. It has been emotionally and physically draining, being a caregiver has always been tough. But now, more people are finding themselves in unexpected situations.
As the Baby Boomer generation ages, their adult children have become a generation sandwiched between their aging parents' needs and their retirement plans. In many cases, the parent patients suffer from dementia, Alzheimer's disease, Parkinson's disease, or other demanding and deteriorating conditions.
Other parents care for their children who are paralyzed, immobile, or otherwise unable to care for themselves. And sadly, more grandparents find themselves caring for youngsters taken in when their parents succumb to opioids or other dependency issues.
Dealing with these challenges can exhaust the strongest caregiver. But you can prepare to avoid caregiver burnout with the right frame of mind.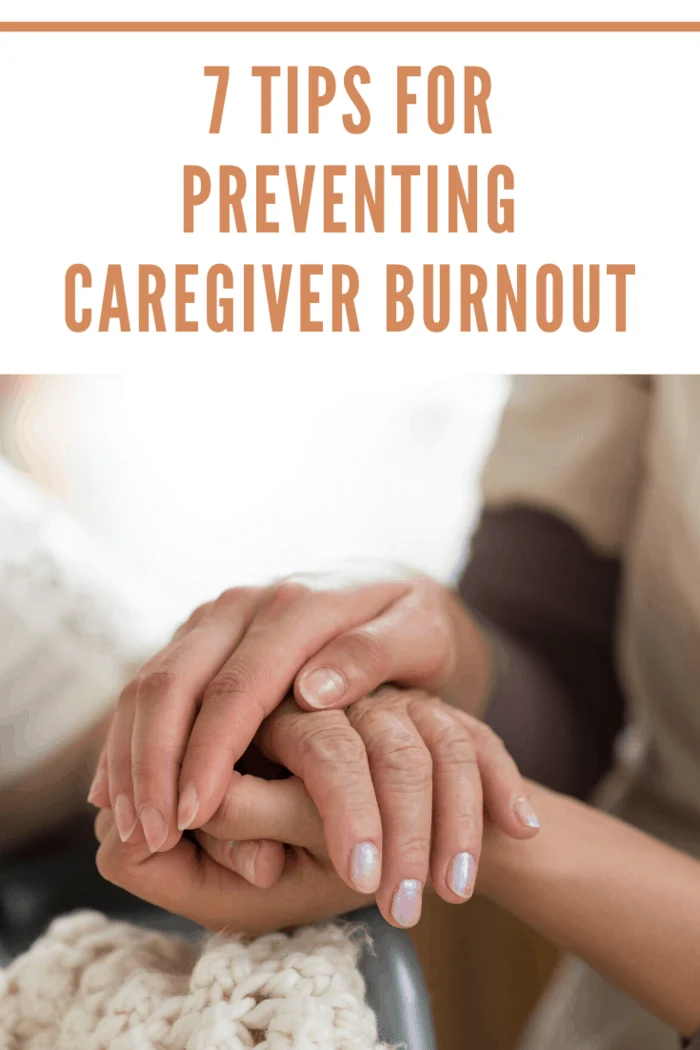 Caregiver Burnout?
The Mayo Clinic says, "About 1 in 3 adults in the United States provide care to other adults as informal caregivers." Many of them provide care to more than one person.
The great majority of these caregivers are women who find themselves involuntarily caring for others. They lack professional training, financial resources, and necessary support. And they often become socially isolated, emotionally depressed, and physically exhausted.
Caregiver burnout shows up in many ways. It might be continuing weight gain or loss. Caregivers may smoke and drink more to relieve their sadness, anger, and worries.
As they reduce their personal independence, overwhelmed caregivers also lose sleep and energy. They will suffer from headaches, muscular cramps, and debilitating fatigue.
As they say at the Cleveland Clinic, "Caregivers often are so busy caring for others that they tend to neglect their own emotional, physical, and spiritual health. The demands on a caregiver's body, mind and emotions can easily seem overwhelming, leading to fatigue, hopelessness, and ultimately burnout."
The right frame of mind?
positive and organized approach, you will find yourself withdrawing from family and friends." src="https://mommysmemorandum.com/wp-content/uploads/2019/11/7-Tips-for-Preventing-Caregiver-Burnout-1.png" alt="If you find yourself in line to care for a spouse or other loved one, you must develop a strategy to take care of yourself first. Without a positive and organized approach, you will find yourself withdrawing from family and friends." width="735″ height="1102″/>
If you find yourself in line to care for a spouse or other loved one, you must develop a strategy to take care of yourself first. Without a positive and organized approach, you will find yourself withdrawing from family and friends.
You'll be eating more or going without a nutritional regimen. If you find sleeping a problem, you will find insomnia leading to anxiety and depression. If others note you are irritable and sad, it could be a sign of your loneliness and hopelessness.
3 signs you have a problem:
Confusion: When you play mother to your mother, it can be confusing for both of you. Your mother feels the loss of her authority, and you have lost your role model. As caregiving consumes more of your time and attention, you sacrifice time with others who rely on your love and support. For example, if you still have children in the house, it is hard to fulfill your role as a caregiver and parent simultaneously. Your preoccupation takes attention away from spouses, partners, and others.
Control: This confusion over your role in life also leads to a loss of personal authority. Without planning and resources, caregivers are often overwhelmed by duties and lack of resources. Tired and exhausted, you may feel powerless in the face of diminishing financial and personal resources. Lacking medical skills or training in gerontology, you can feel you are not up to the responsibility.
Balance: The caregiver has the right to an agreement on expectations. You can do your best and still not change the patient's position or condition. Caregivers cannot cure incurable diseases or fix dementia. And, other family members should not expect anything different.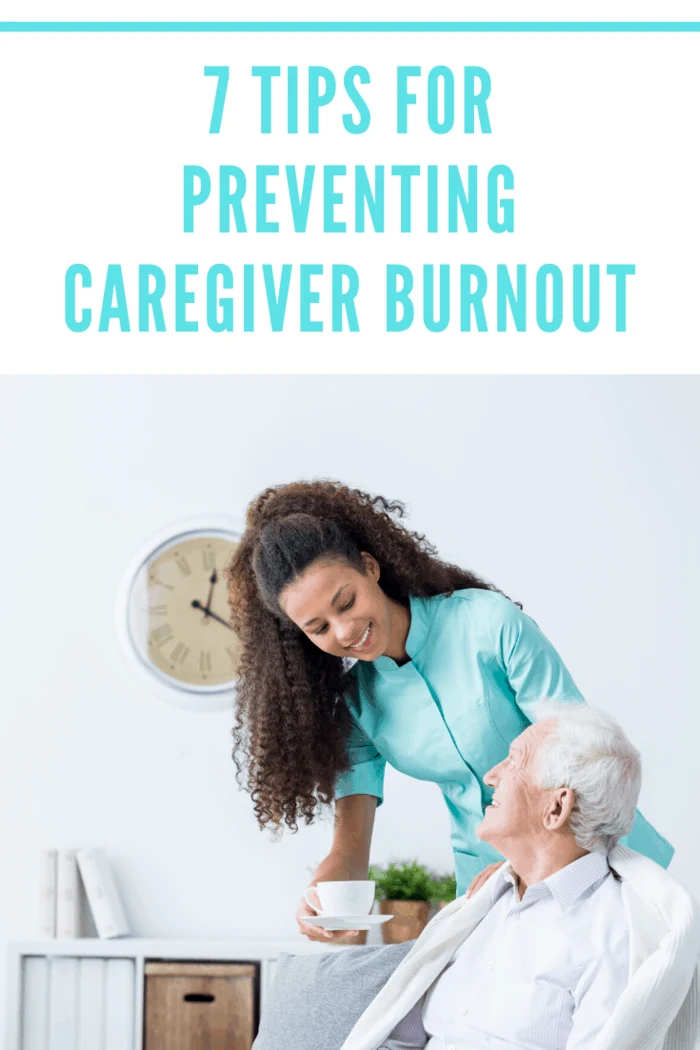 The caregiver has a burden, but other demands should not add to the weight. Other family members must share the responsibility by filling in for the caregiver, contributing financial support, and taking on the cost of medical supplies and treatments. And, where there are no other family members to help, you can find organized support from groups established to help.
7 tips for prevention:
Too many caregivers feel sick and trapped. But the situation may take time to develop, leaving them ill and powerless to change things if they fail to prepare for the eventuality with the right frame of mind.
-Think positive.
Caregivers do invaluable work. They relieve society of a major financial burden. But they are also providing a personal level of meaningful care. Their loving and personal relationship makes all the difference to the patient.
Caregivers save families big money when their personal attention keeps patients out of long-term care or assisted living arrangements. Your care extends the lives and mental health of their loved ones by keeping them in social surroundings they know and love. So, there is much positive in what you do, much emotional, financial, and personal value.
-Check the money.
In most cases, you can see the duties ahead of you. So, it would be best if you thought forward in terms of your financial needs as well as the care required. For instance, patients with dementia need different care than those with prolonged heart, diabetic, or cancer conditions.
You should work with the loved one to arrange for financial planning and managing the loved one's assets to serve their needs best. You will need a power of attorney to handle money, savings, and investments. And it would be best if you had the power to make medical decisions. With plans firm with the patient's consent, you both will benefit from peace of mind.
-Establish achievable objectives.
You can only do so much. So, while planning the future with your patient, you must also agree on what you can be expected to do. For example, even very ill people can outlive the money set aside for their care.
Everyone involved should have realistic targets in mind. You only have so much time, so many resources, so much space, and so on. If you can organize expectations early, you can schedule and set priorities. Routine works in your favor.
-Organize help.
You risk your personal health and your patient when you go it alone. When you plan ahead, you should call in others involved: spouses, children, siblings, and more to do their share. Their help may be direct support in replacing you for a spell or indirect by sharing in the finances.
You want to avoid the caregiver's guilt thinking about your own needs compared to the needs of your loved one. "Yet when you care for yourself, you can give more to others as a caregiver. Balance in your life is critical. Ask someone else to fill in with caregiving for a short while. Take time to regroup, recharge to find peace, and become a stronger person overall."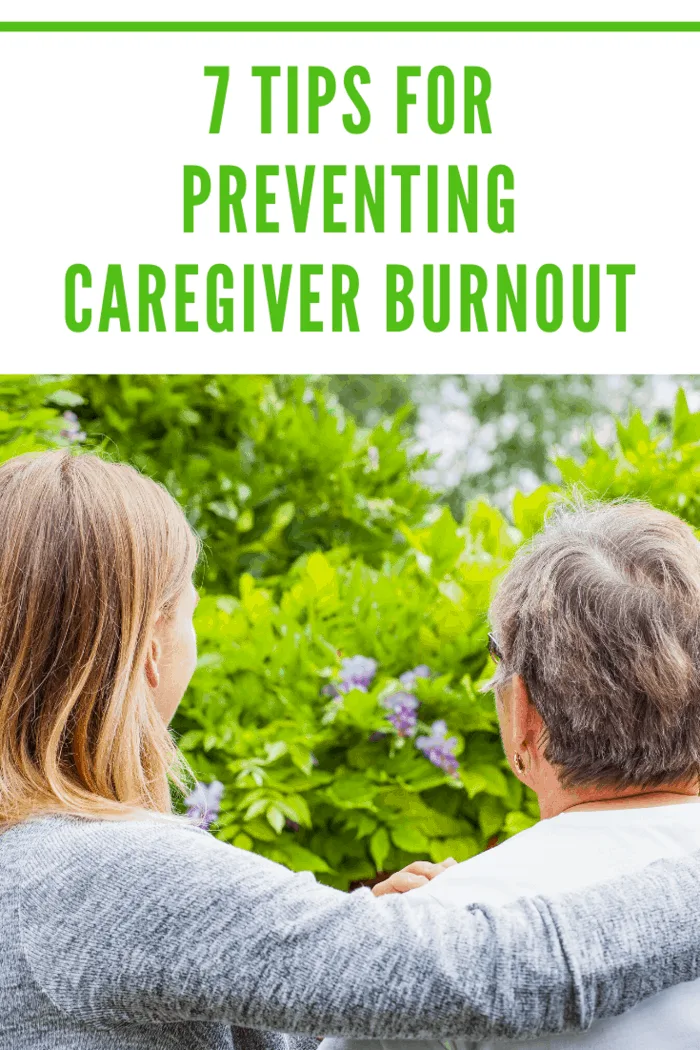 -Build a team.
Caring for the ailing or aging should not be left to anyone. It takes a team to do it well. But there are situations where there are no other relatives or friends nearby. However, you can find help with local resources.
Churches, senior citizen organizations, and other resources often provide services to the ill, elderly, and caregivers. Some personal time to shop, attend religious services, or go to a movie will help you keep your balance.
-Stay in touch.
Phones and the internet help you keep in touch with your friends. You should not underestimate the benefit of talking with close friends daily. They will join you in a joke or fill you in on what's going on in town.
While your patient is able, s/he will also benefit from chatting by phone or online. They can also participate in religious services, face time, and learning experiences if it is important to them. Facebook, Skype, and similar platforms keep them busy and free up your time.
-Take care of yourself.
Despite the high demands of your work and time, you must find time to stay healthy. You should see your doctor regularly and keep the doctor aware of your situation. It will help the doctor monitor your physical and emotional state.
You should stay hydrated, watch your own diet, and exercise frequently. Such habits strengthen your systems, fight common health problems, reduce stress, and ensure a good night's sleep. You might set aside 15 minutes each morning for your own sake to pray, stretch, and enjoy your coffee. And you are advised to keep a journal or log of your time and activities.
A final word!
Providing care for another continuously is costly in many ways. And, if you think you don't have a problem as a caregiver, it may be the first sign you are on your way to burnout.
In real terms, this work is usually non-voluntary. It is "inherited" by those ill-equipped to provide health care while maintaining their own physical and emotional balance. Being unprepared does not diminish the caregiver's earnestness and good intentions. But caregivers will find much more is expected of them than they imagined.
They deserve and would benefit from respect, attention, and support in many forms.