If you are caring for your elderly, loved ones, parents who have Alzheimer's or dementia, you would know the importance of keeping them safe and comfortable. However, there comes the point in time when home care isn't enough. According to Forbes, there will come a time when you need specialized assistance – better care than what you can provide at home. When this time comes, there are two options – assisted living facilities and memory care communities.
The two options are more or less similar, but several key differences exist. So spend some time on research and choose the best. First, you must understand if your loved one has dementia or Alzheimer's (WebMD). A memory care unit is the best option for better security, specialized personnel, safety, and all-around clock care. Assisted living facilities are for more non-disabled and independent adults.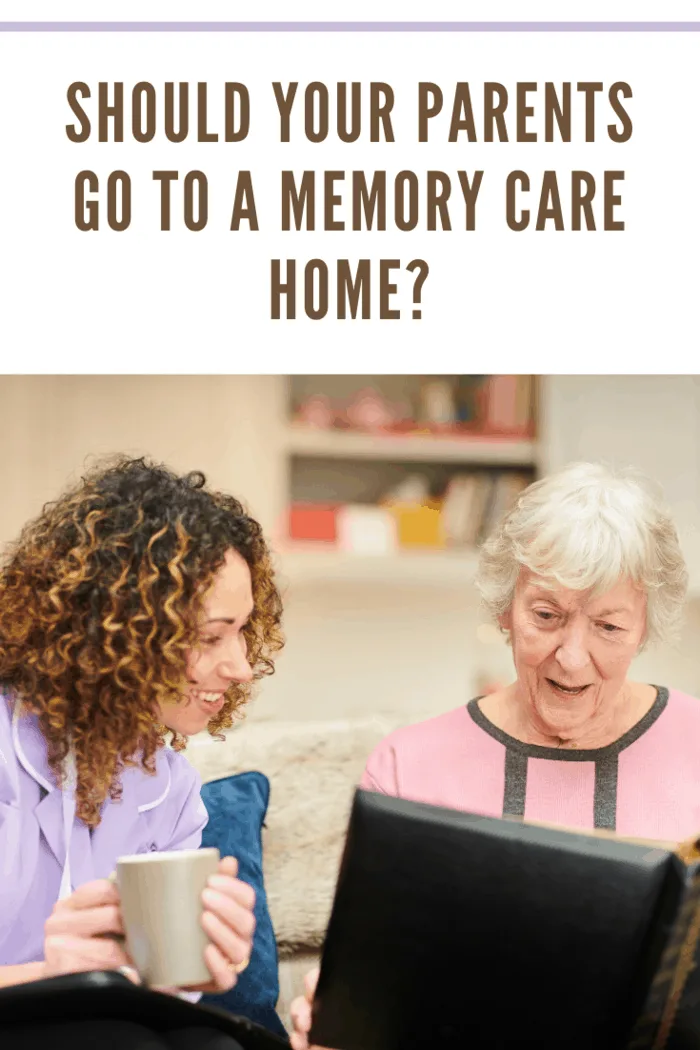 Why memory care?
If you wonder what is unique about a memory care service, you need to understand that a facility will provide long-time care. They will also offer support catered explicitly to older adults with dementia and other memory conditions. 24-7 service is what you can expect at a memory care center with increased safety and security so that mishaps and wandering-off incidents don't happen. It's not just that, as the resident can avail the therapy and group activity sessions to increase the residents' quality of life.
If you are still unsure about memory care facilities?
Here are a few advantages to go through and make up your mind.
Specialized services for unique conditions
If truth be told, memory disorder cases are unique – every individual is unique, and therefore there is no one-treatment-that-fits-all here. At a professional memory care service, the staff knows this fact, and therefore efforts are made to cater specifically to the needs of the individual. This means personalized therapy, care, and a concerned shoulder to support through the day. Additionally, it would help if you remembered that trained staff would attend to all the medical requirements and emergencies should the need arise.
Better safety
Wandering off and getting lost is one of the more common afflictions of memory conditions (Help Guide). That is where expert supervision will allow you to rest assured that your loved one will remain safe. Your loved one will be safe from electrical hazards, fire hazards, equipment hazards, and any untoward accident at a memory care facility.
Keep in mind that memory care units are built keeping in mind the challenges faced by the residents. Therefore, you can expect the architecture to be circular and straightforward, without abrupt ends and bends along the hallways. These little precautions and added layers of security go a long way in maintaining the residents' comfort and safety.
Engagement
Isolation is one of the major concerns for an elderly individual experiencing dementia, Alzheimer's, and associated memory conditions. Memory care communities are about increasing the residents' quality of life. In the residents' case, social isolation is dealt with by a series of engaging group and solo activities and gatherings.
Remember that a memory care facility is just like a standard residential facility, and your loved one will remain surrounded by the things they are familiar with. On top of that, social interactions and friendly faces will ensure that additional connections are maintained for a better quality of life.
Allowances
With home care professionals at a residential memory care unit, your loved one won't be sacrificing every freedom. Depending on the severity of the condition, the residents can choose groceries and go shopping under supervision. Remember that memory care staff will always accompany or assist your loved one. It is vital to understand that they can make allowances only if the situation fits. So, it is up to the professionals to decide on the best action.
Help with the daily tasks.
There are daily tasks that the residents will need assistance with, including cooking, cleaning, and other chores. At a memory care unit, help is always at hand. You can be assured that staff members will ensure that every resident gets assisted with bathing, cleaning, dressing, and cooking.
Medication and mobility assistance
As stated previously, the presence of experienced and professional staff will ensure medication delivery is on schedule. Memory care workers will also aid with mobility if a resident has limited ability.
No two cases of Alzheimer's or dementia are the same. A professional memory care community understands the goal of caring for your loved one. With a personalized approach, a memory care unit is the best help you can provide your loved one without compromising safety and living standards.