If you are similar to most of us, you probably prioritize the health and safety of your family. By reducing, reusing, recycling, and buying organic and healthy foods for your family, you want to ensure the best for your loved ones. Thus, when you come to choose the energy type to power your house, I'm sure you would only want to go for the best.
Regardless of your dwelling place and your job, installing a solar panel for your home brings many benefits that you won't want to resist.
There are no limits to the types of houses to use solar energy – any house can be converted into one that utilizes solar power.
Why use solar power energy?
Solar energy is becoming more efficient, reliable, and affordable every year.
Here are some of the numerous benefits of a solar powerhouse.
Have a look before making up your mind: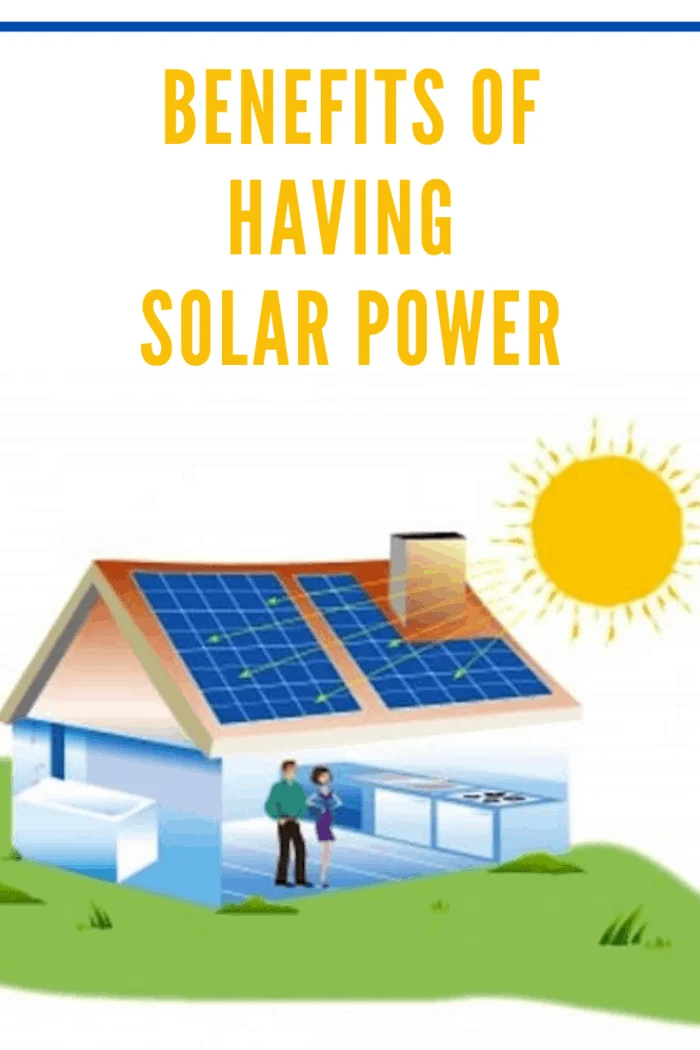 Solar energy is "clean."
Unlike other energy types like oil or electricity, solar power is "clean."
This means when you're using this power; you create neither pollution nor harm to your home and the environment.
Energy from sunlight source keeps your house powered.
At the same time, it ensures the fresh air and non-existence of free radicals and other hazardous particles for your dear home and the surrounding area as well.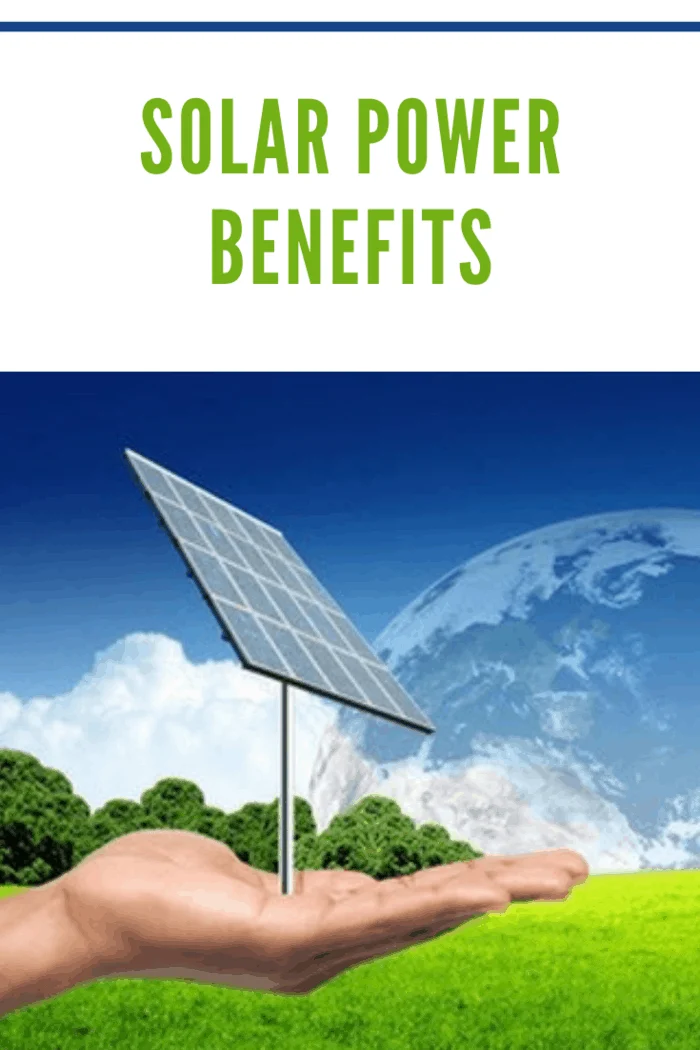 Lower Your Carbon Footprint
In the first place, I was worried whether the amount of solar energy I collected could suffice the need for power in my home.
However, I realize that the sufficiency of the collected amount is not as important as the act of collecting solar energy itself.
When you gather solar energy, you will remarkably reduce the proportion of electricity you use. That is to say, you are lowering your carbon footprint and your energy consumption level.
When you take advantage of solar energy to power your home, you are directly using the power from the sun.
As stated by the Boston Globe, the sun is an immensely giant and powerful star – the energy it emits every second is enough to maintain the electricity supply for this whole world for five hundred thousand years.
Roughly estimated, that number equals four hundred trillion watts every second.
Reduce Your Energy Bills
Besides reducing your energy consumption, you can also save your budget by paying less.
Of course, those numbers on your energy bills also dwindle.
Oftentimes, money-saving benefit is the first driving force that makes people decide to go solar.
You like to light up your pathways, porch, deck, balcony, or to upgrade the security system for your property, but want to have these things done with the least effort and cost?
Don't worry; cost-effectively lighting everything up is not an oxymoron.
Solar Flagpole Lights is the right choice for you.
All you will do is mount these lights above your outdoor flagpoles, then let the panels collect sun rays during the day.
The solar energy will charge the battery to the full, and it will be used for lighting at the end of the day.
There is NO wiring, NO electrical bills accompanying these lights.
Most importantly, this product is among the eco-friendliest luminous options available.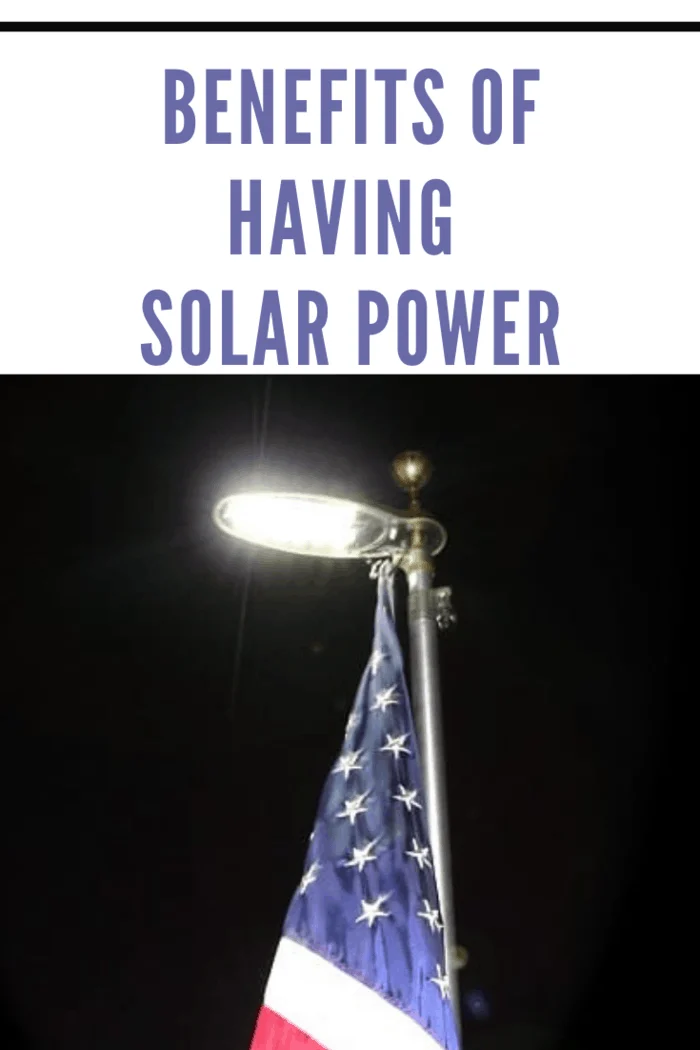 Solar power is low-maintenance.
If you decide to go solar, the first and foremost step to take is equipping your house with solar panels.
These panels contain photovoltaic cells, which serve as an absorber and storage place for the energy synthesized from sun rays.
Photovoltaic cells have tremendous longevity and require hardly any maintenance from the householder.
Therefore, you don't have to worry about wire and tank repairs even when it is ten years later or so.
Indeed, many people consider solar to be a one-time payment.
Government Incentives& Rebates
Generous incentives and rebates from the government are accessible to new solar-goers.
If you install solar panels for the first time, you will receive a significant discount on what you pay for the initial power system.
Even though you do not use up the energy in your system, your retailer still gets subsidized.
According to SRES (Small-scale Renewable Energy Scheme), if you utilize any renewable energy, you will get subsidies from the Federal Government.
Renewable-energy consumers are offered STC's which stand for Small-scale Technology Certificates.
You can buy, sell, trade STC's or do any other things like you do to your form of currency.
The value of your STC's whose variation is constant, determines the total rebate you get.
As reported on the Solar Quotes website, until March 2017, the rebate value is approximately $750 for every kW of power.
Thus, if you intend to have a solar system of 5kW installed in your home, you will save quite a lot.
Feed-In Tariffs
When you go solar, you will get a subsidy from your electricity supplier, a Feed-In-Tariff (FIT).
This subsidy will be deducted directly from your electricity bill.
It illustrates the excess electricity generated by your solar power system and then feeds back to the power grid.
kWh (kilowatt-hour) is the unit of the tariff.
While subsidy qualifications depend on the state where you live, subsidy value is determined by your electricity provider.
After considering its benefits, you will now agree that going solar is indeed a wise decision to make.
Power from solar panels is eco-friendly, sustainable, and helps you save quite a lot on your electricity bills every month.
Moreover, you can also receive incentives and subsidies from the government when you choose to have a solar power system installed in your dear home.
Author Bio:
Leslie J. Shearer is the founder and owner of the blog colorgardening.com.
Gardening is her passion, and she has a deep relationship with nature.
Growing plants and digging deep to germinate flowers and vegetables brings positivity to her life.
---
Resources:
https://palmetto.com/learning-center/why-solar
https://www.clearwaycommunitysolar.com/blog/sustainable-living/saving-energy-at-home/