I have been taking Fish Oil for years, but I was recently introduced to Krill Oil. I have been surprised at how effective the Krill Oil has been in helping to lift the fog in my head, giving me more focus. My hair has become more manageable and shiny Even the whites of my eyes reflect the benefits of krill oil.
Everest Nutrition Krill Oil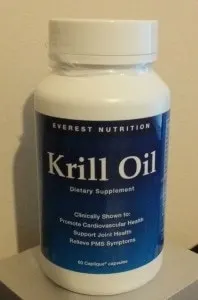 My Krill Oil is from Everest Nutrition. In researching Krill Oil, I have learned it is an outstanding source of Omega 3s, including docosahexaenoic acid (DHA)and eicosapentaenoic acid (EPA) benefits, two essential fatty acids required by the body to remain in good health. Everest Nutrition's Krill Oil is rich in astaxanthin, a red pigment in aquatic livestock such as shrimp, mussels, crab, and other seafood. It offers anti-aging properties and is a powerful antioxidant that helps rid the body of free radicals that contribute to illness.
The capsules are unlike any krill oil capsules I've seen. The oil is fluid inside the capsule. It's quite amazing.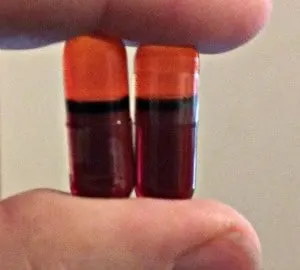 One of the differences between fish oil and krill oil is the Omega3 structure. Fish oil's fatty acids are composed in triglyceride form. Krill oils are linked together in phospholipid form, which is the same structure as the fat cells in the human body. The phospholipid form of Omega 3s is absorbed faster and easier by our bodies.
Krill are crustaceans resembling shrimp. They are food for other life-like blue whales and salmon. They are high in nutrition, a great source of Omega 3 fatty acids, and are rich in the antioxidant astaxanthin, as mentioned above.
Google studies between fish oil and krill to discover that krill oil comes out ahead as being healthier, safer, more potent, and better absorbed by the human body.
My results were not immediate. It took about two weeks of using the Everest Nutrition Krill Oil to notice the improvements readily.
Benefits of Krill Oil
Krill oil has been found 48 times more potent than fish oil in Oxygen Radical Absorbency Capacity (ORAC). The antioxidant properties protect our cells from unstable substances contributing to chronic disease and illness. The astaxanthin in krill can cross the blood-brain barrier and protect our eyes, central nervous system, and brain from free radical damage.
In a study published by the Journal of American College of Nutrition, krill oil reduces inflammation that damages the heart. The group taking 300 mg of krill oil daily reduced their CRP levels by 19.3% after seven days and 29.7% after 14 days.
Regular use of krill oil can reduce back pain, swelling, and inflammatory arthritis, general joint pains and aid in anti-aging. Krill also contains the nutrient choline, which is known to help enhance normal brain function, memory, and behavior.
For those with high cholesterol, krill oil is effective in reducing LDL cholesterol, raising HDL and lowering blood sugar.
My experience:
I've noticed since using the Everest Nutrition Krill oil my skin is less prone to breakouts and the dry, flakiness I get during winter on my legs is minimal.
Krill oil is also helping me ward off cabin fever by regulating hormone levels and elevating my mood and emotional well-being.
Perhaps my greatest discovery is that my PMS symptoms are lessened since taking the Everest Nutrition Krill oil. I no longer face excessive bloating and feel more emotionally stable that week or so before menses begins.
Beware that those on blood thinners or allergic to shrimp should consult a medical professional before beginning krill oil supplements.
I'm really enjoying the benefits of Everest Nutrition Krill Oil and look forward to learning more about how my body is benefiting from the krill oil.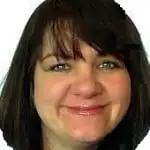 Julee is a quirky, dorky, North Carolina Transplant with an appetite to taste the world, meets its desserts and blog about them. When she's not behind the computer you can find her playing with her family, reading a good book and celebrating the little things.
Disclosure of Material Connection: I received one or more of the products or services mentioned above for free in the hope that I would mention it on my blog. Regardless, I only recommend products or services I use personally and believe will be good for my readers. I am disclosing this in accordance with the Federal Trade Commission's 16 CFR, Part 255: "Guides Concerning the Use of Endorsements and Testimonials in Advertising.".Julee Morrison