Capturing Precious Moments: Inspiring Baby Photo Book Ideas
Welcome to the wonderful world of parenthood! If you've recently welcomed a precious bundle of joy into your life or are eagerly awaiting their arrival, congratulations! As you embark on this incredible journey, you'll undoubtedly want to capture and cherish every single moment of your baby's earliest milestones.
One of the most heartwarming and enduring ways to preserve these precious memories is through a beautifully crafted photo book. Unlike other methods of storing photos, a photo book allows you to curate a compelling narrative of your baby's growth and development. Each page becomes a chapter in their unique story, showcasing their first smiles, giggles, first steps, and so much more.
As your little one grows, a thoughtfully designed photo book becomes an irreplaceable keepsake that they'll treasure for a lifetime. It's not just a collection of pictures; it's a tangible expression of your love and dedication as parents. Imagine the joy on their face as they flip through the pages, discovering the loving moments you've captured.
Creating a baby photo book is a delightful experience in itself. You'll have the opportunity to relive those special moments as you select the perfect pictures and arrange them in a way that brings out the magic of each memory. Thanks to the convenience of modern technology, designing a photo book has never been easier. With user-friendly online platforms like Mixbook, you can enjoy a seamless and enjoyable process from start to finish.
To inspire your creativity, we've compiled a list of enchanting baby photo book ideas that will make your project truly remarkable. Whether you're looking to create a sweet and whimsical fairytale-themed book or a contemporary, minimalistic layout, these ideas will help you capture the essence of your baby's unique personality and the love that surrounds them.
So, get ready to embark on this heartwarming project of preserving your baby's earliest moments in a stunning photo book. It's a journey filled with love, joy, and creativity, and we can't wait to see the magical memories you'll bring to life! Let's start this beautiful chapter together and create a treasure that will be cherished for generations to come.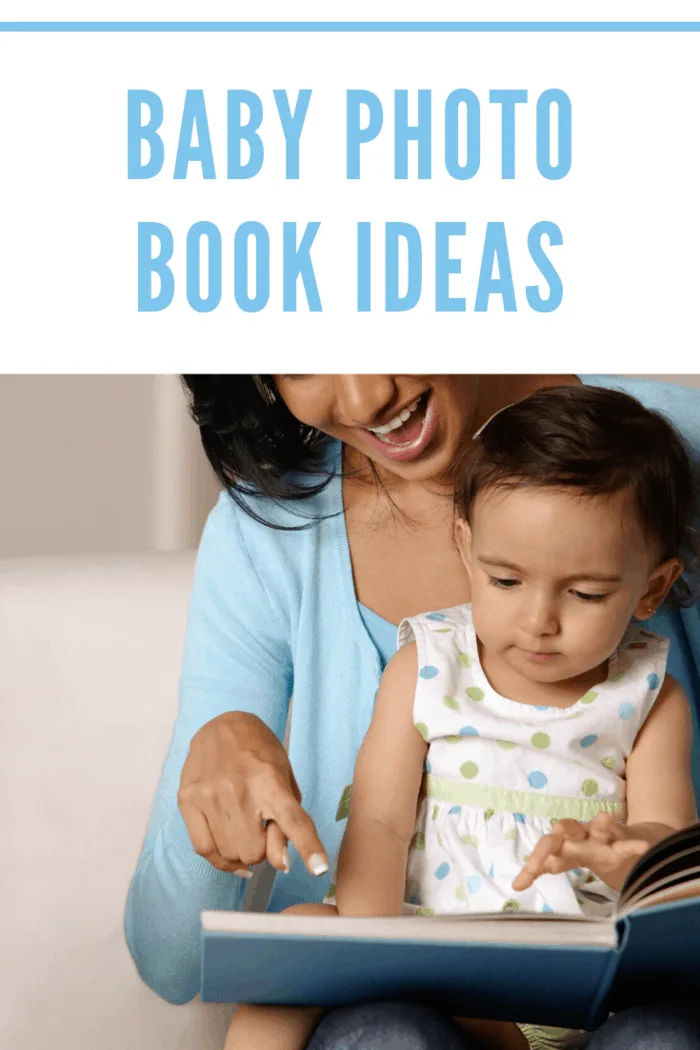 Baby's Photo Book Ideas
Baby's Birth Story
As your baby grows, they will start asking you where they came from. To answer the question, having a photo book about the day he or she was born will be great. You can create a book using the photos of the day and sparingly use text to explain what was happening at each time of the day.
A baby's birth story is an important idea for a baby photo book because it marks the beginning of a miraculous journey. It encapsulates the love, anticipation, and joy of welcoming a new life into the world. Documenting this significant moment allows parents to relive the emotions and share the tale of their child's arrival with them as they grow older. It becomes a cherished keepsake, strengthening the family bond and serving as a reminder of the extraordinary love and happiness that surrounded their birth.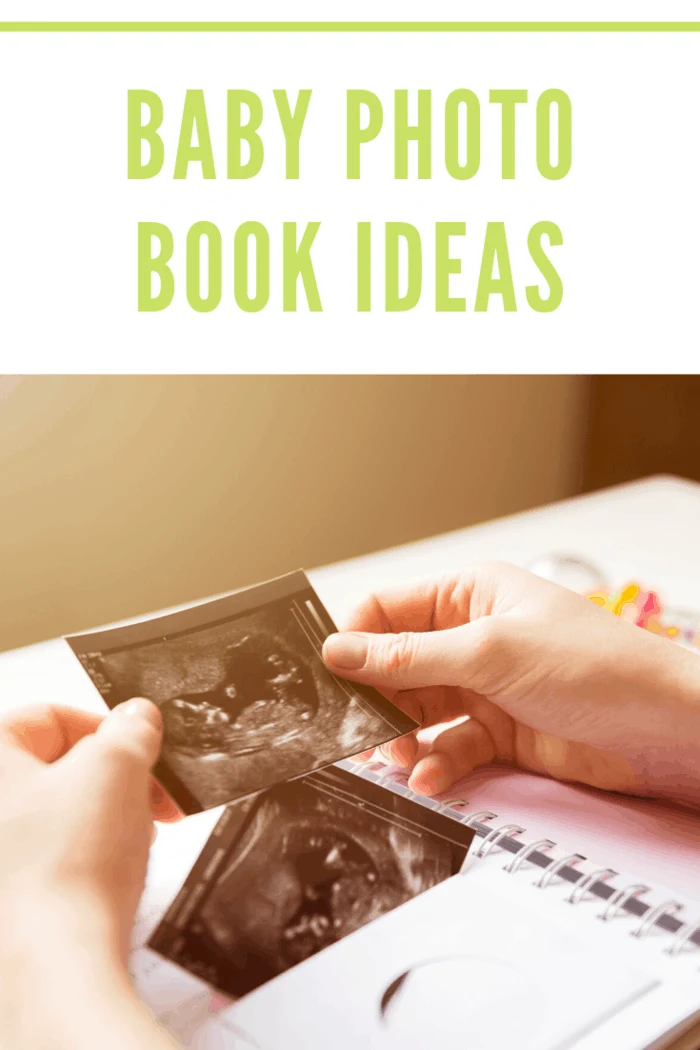 Christmas is one of the most joyful times of the year. Babies can understand these festivities through the various events that they can remember. Creating your baby's first Christmas photo book using a holiday photo card template like MixBook with photos of him or her playing in the snow or decorating the Christmas tree will surely give the baby fond memories when he or she grows up.
Baby's first Christmas is a delightful and heartwarming idea for a baby photo book because it captures the magic of their very first holiday season. It's a time of joy, wonder, and special moments with family and friends. Creating a photo book allows you to preserve the precious memories of their first Christmas tree, the excitement of unwrapping presents, and the gleam in their eyes as they experience the festivities.
As your little one grows, they'll love flipping through the pages, seeing themselves surrounded by love and laughter during this memorable occasion. The photo book becomes a cherished heirloom, reminding both parents and the child of the joyous celebration that marked their first Christmas together. It's a keepsake that carries the spirit of the holiday season, and it can become a wonderful tradition to revisit year after year, creating lasting memories that will be treasured for a lifetime.
Baby's First Birthday
It is hard to know if your children remember their very first birthday. However, you can help them remember it by creating a first birthday memory photo book. You can showcase everything, including the brilliant birthday decorations, blowing of birthday candles, and opening of birthday gifts.
Baby's first birthday is a perfect and heartwarming idea for a baby photo book because it marks a significant milestone in their life—the completion of their first trip around the sun. A photo book dedicated to this special occasion allows you to capture the joy, growth, and adorable moments that have filled their first year.
From the cake smash and the excitement of presents to the laughter shared with loved ones, every detail of this momentous celebration can be preserved in a beautifully crafted photo book. As parents, you can reflect on the incredible journey of the past year and the love and happiness your child has brought into your lives.
As your little one grows, the photo book becomes a treasured memory keepsake, reminding them of their first birthday, the affection of family and friends, and the love that surrounded them. It's a touching way to show them just how much they mean to you and to celebrate the remarkable beginning of their life's journey. This photo book becomes a cherished item, holding the story of their first year, and it can be shared and enjoyed together for years to come.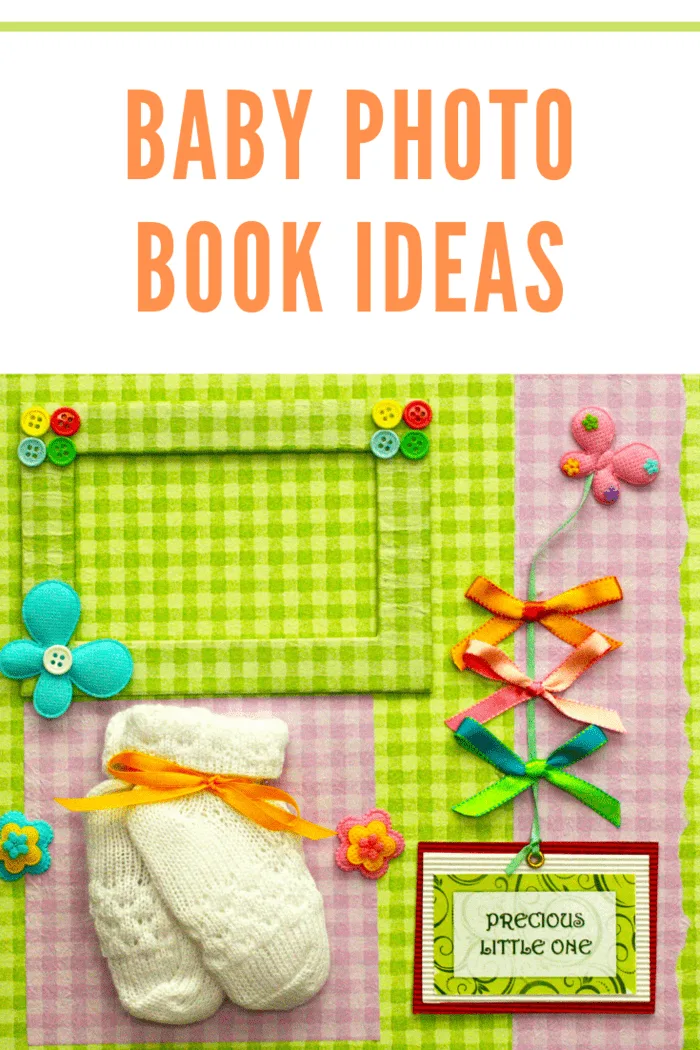 ABC Book
When your baby is a couple of weeks or months old, you may think it will be long before they can start going to school. But babies grow very quickly, and before you know it, he or she will be learning the ABCs. You can create an ABC photo book with photos of their favorite food, toys, and other props corresponding to the various letters of the alphabet to make their learning experience more enjoyable.
An ABC book is a wonderful baby photo book idea because it combines early learning with precious memories. Each letter represents a unique theme or moment, allowing you to curate a personalized and educational journey through your baby's life.
By associating photos with letters of the alphabet, you create a captivating narrative that engages both parents and the child. It becomes an interactive tool to introduce language and vocabulary from an early age, promoting cognitive development in a fun and enjoyable way.
Moreover, an ABC photo book is a creative and unique keepsake that celebrates your baby's growth and milestones. From "A" for adorable to "Z" for zestful, you can showcase their first experiences, favorite toys, and the love they receive from family and friends.
As your little one grows, this photo book becomes a cherished memory of their early years, filled with laughter, love, and learning. It's a gift that not only captures the joy of childhood but also lays the foundation for their education and appreciation of the world around them.
Baby on Vacation
Leaving the nest and experiencing the first vacation can be one of the most exciting moments that your child will enjoy. You can make your baby's first family trip an everlasting memory by simply turning the vacation into a photo book.
Baby on vacation is a fantastic baby photo book idea because it captures the excitement and wonder of your little one experiencing new places and adventures for the first time. From the beach to the mountains, or even a trip to a different city, the photo book becomes a visual journey of your baby's exploration.
Vacation moments are often filled with joy, laughter, and bonding with family, making it the perfect opportunity to snap adorable and memorable pictures. The photo book allows you to tell a story of their first encounters with the ocean, the feel of sand between their tiny toes, the first taste of ice cream, and many more delightful experiences.
It becomes a treasure trove of shared memories, showcasing the love and happiness that enveloped your family during the vacation. As your child grows older, the photo book becomes a nostalgic reminder of those early adventures, sparking conversations about the places they visited and the special moments they had with loved ones.
This baby photo book idea is not only an excellent way to preserve memories but also a wonderful gift for your child when they are older. It allows them to see how much they were cherished and the joy they brought to your lives during those precious vacation days.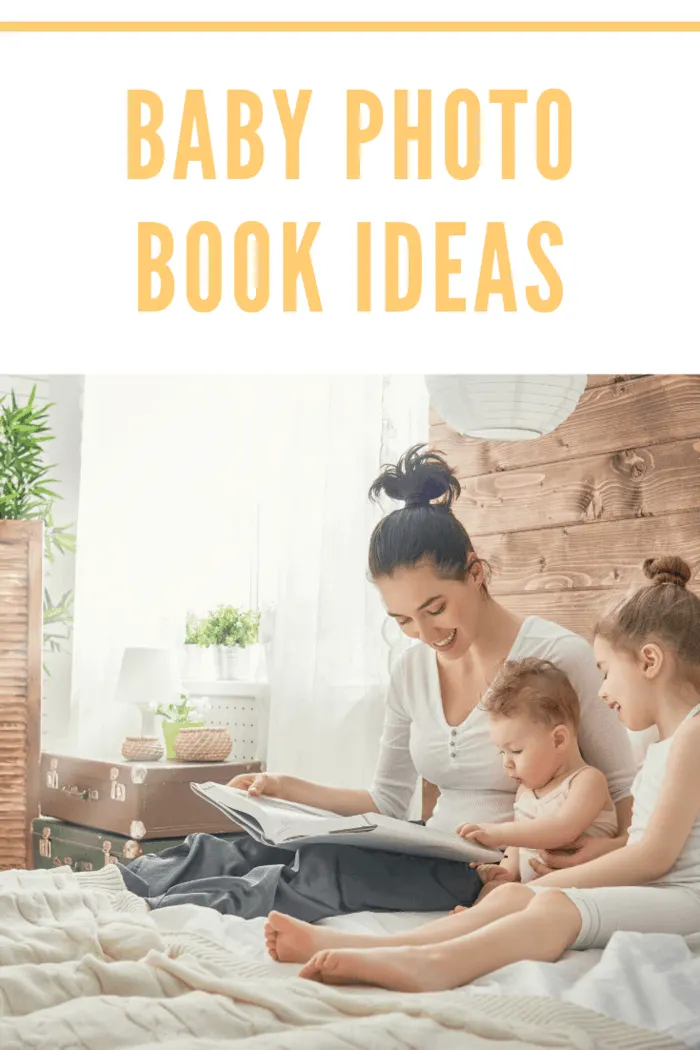 The Takeaway
Overall, it is apparent that if you have a baby or you are expecting one, you can start thinking about the best ways to preserve the memories of their early milestones. If you are wondering how you can make this a reality, creating photo books is the best approach to take. With Mixbook, you can create everlasting memories for your child to cherish all his or her life. The platform is easy to use, and no matter what your level of experience may be, you can create a great photo book within a short time and at the best rates possible.