Thanksgiving is now just a little more than a week away, and while you're probably looking forward to hosting again this year, perhaps there is an itsy bitsy part of you that's dreading it. And the larger your Thanksgiving gathering, the more stress it's probably causing. You've got all of the normal family dramas in store, but you also have to feed that starving mass. And even the most die-hard calorie counter tends to go for a new personal eating record on this holiday. So how do you play the happy hostess without bankrupting your food budget for the rest of the year? Here are five ways to save money on a large Thanksgiving gathering.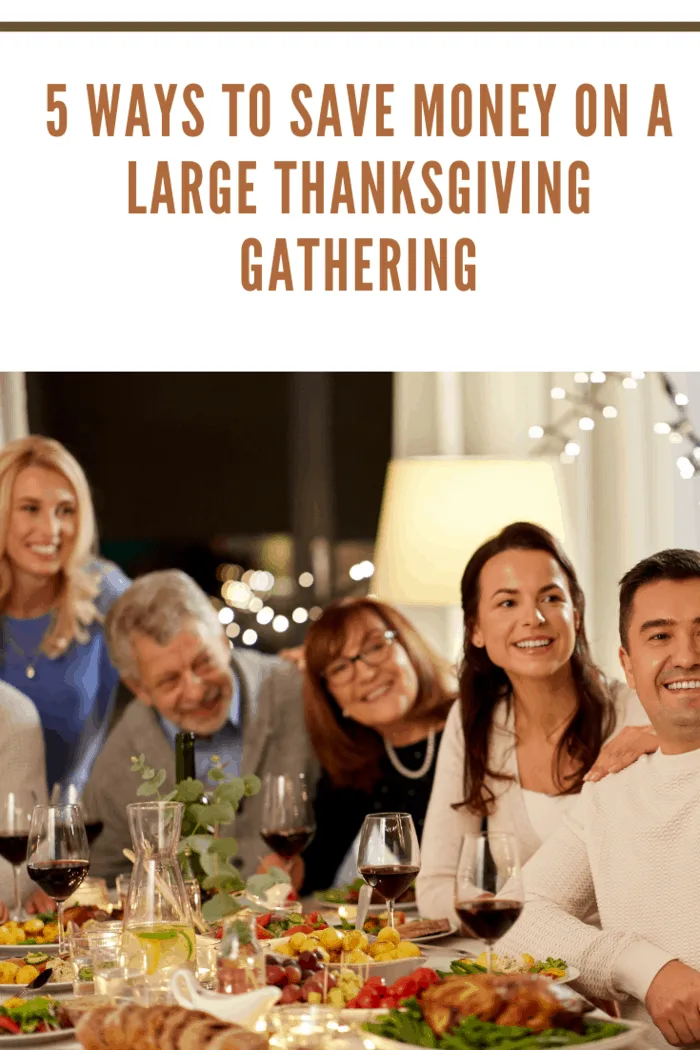 Make It More of a Potluck
First off, you might want to consider hosting the gathering as a potluck.
With this method, you would provide certain key meal elements (such as the turkey and the beverages) and then ask your guests to each bring a dish to contribute.
You'll have to coordinate the efforts to make sure that you don't end up with twelve different stuffing recipes and no vegetable, but it's obviously a way that all the guests can contribute.
The organization isn't always easy, but your guests also get to enjoy classic family recipes from a number of different households, which is pretty fantastic.
Price Check Before Menu Planning
If you are cooking the whole thing yourself, check out the prices at the grocery store before setting your menu.
Food prices fluctuate based on how the crops and livestock did in a given year.
So one Thanksgiving you could find that green beans are an inexpensive option, while the next year they could be the priciest choice.
Head to the supermarket the week before making your fresh food purchases and compare some prices.
There's no shame in choosing a cheaper vegetable or potato to make up the side dishes.
With the amazing spread you will put out, no one will be the wiser.
Use the Thanksgiving Computation before you go to get what you need for the number of guests you're entertaining.
Natural Decor
Another great place to save money is on decorations.
You want the house to be festive, but the money you spend here is less you'll have for the meal itself.
So skip the store-bought decorations and keep it natural.
Use fall branches and leaves you can collect from the neighborhood, and pick up squash at the market for a gorgeous centerpiece.
Any fall fruits and vegetables you can use for decoration can become dinner the following week!
Wine
Wine tends to flow freely during Thanksgiving, and those designer bottles can really add up.
So consider going with boxed wine instead.
You can serve it in glass carafes, so it looks good on the table, and after a glass or two, no one will be the wiser.
If you and your friends are real wine fans, get a good couple of bottles to start the meal with, then transition to the cheap stuff as everyone loosens up.
Make it a bring-your-own-bottle event where everyone brings their favorite and shares!
Couponing
Finally, don't forget the secrets of couponing!
You should always check the market's weekly printed circular, join the membership club and hop online to several of those WebCouponCodes sites.
You'll often find several great deals, especially on larger quantities of Thanksgiving staples.
Start hunting around now so you have your pick of coupons before they expire.
And shop based on those brands, just this one time.