"I participated in a campaign on behalf of Mom Central Consulting (#MC) for Sprint. I received a product sample to facilitate my review and to thank me for participating."
Is your child showing signs of maturity and responsibility? Are you searching for a safe and reliable way to stay connected? Look no further! We present to you the Cellphone – the ideal gadget for your child who is ready for their first cellphone.
Introducing the Perfect Companion for Your Responsible Child: The Cellphone!
On my mind lately has been whether or not it is time for my child to have a cellphone. There are so many reasons I'm ready for this, but I wanted to be certain SHE was ready for the responsibility.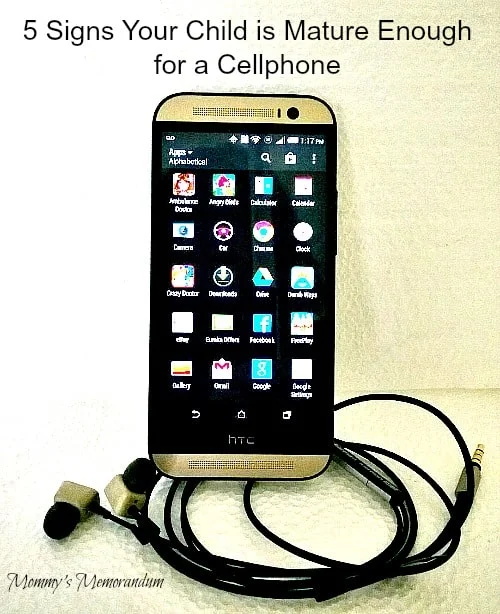 5 Signs Your Child is Mature Enough for a Cellphone
In the end it came down to these five signs that let me know my child was mature enough for a cellphone:
Open Communication and Transparency: One of the key signs that your child is mature enough for a cellphone is their willingness to be open and transparent with you about their online activities. If they willingly allow you to view their social media profiles, such as Facebook or Instagram, it demonstrates trust and honesty. This indicates that they have nothing to hide and are comfortable with you being involved in their digital life.
Responsibility and Organization: A responsible child who takes good care of their belongings and rarely loses them is displaying maturity. A cellphone is a valuable item, both in terms of cost and personal data stored on it. If your child consistently demonstrates responsibility by keeping track of their belongings, it shows that they understand the importance of taking care of valuable possessions, making them more ready to handle the responsibility of a cellphone.
Mature Discussion about Cellphone Usage: When your child can engage in a calm and mature conversation about cellphones, their usage, and the associated responsibilities, it's a strong indication that they are ready for a cellphone. If they can express their thoughts, understand the rules and boundaries you set, and discuss potential issues that may arise with the usage of a cellphone, it shows their ability to handle the responsibilities that come with it.
Respect for Time and Limits: If your child demonstrates an understanding of time management and respects the limits you set for other forms of technology, such as television and video games, it suggests they have the necessary self-control to handle a cellphone responsibly. This includes adhering to time restrictions, balancing screen time with other activities, and not allowing excessive use of technology to interfere with their daily routines or responsibilities.
Awareness of Online Dangers: A mature child understands the potential dangers that technology and the Internet can pose, especially to younger users. If your child is aware of issues such as online privacy, cyberbullying, scams, and the importance of maintaining a positive digital footprint, it indicates that they have a level of maturity and critical thinking necessary to navigate the online world responsibly. Their awareness shows that they can make informed decisions and take necessary precautions to ensure their own safety and well-being while using a cellphone.
Remember, each child develops at their own pace, so it's essential to consider these signs as guidelines rather than strict criteria. Assessing your child's maturity level and readiness for a cellphone requires careful observation, open communication, and ongoing discussions about digital responsibility.
We had long talks about the responsibility and I set the rules. When, as a Sprint Ambassador I received the new HTC One (M8) to review, I thought it was the perfect trial for this adventure. After all, Miss M should be part of my Framily Plan. You can learn more about this phone through the HTC One (M8) Harman/Kardon Edition site
Sprint HTC One (M8)
The Sprint HTC One (M8) is a smartphone that was released in 2014 by HTC, a renowned manufacturer of Android devices. It was specifically designed for use on the Sprint network, offering a range of features and capabilities to enhance the user experience. Here are some key details about the Sprint HTC One (M8):
Design and Display: The HTC One (M8) features a sleek and premium design with an aluminum unibody construction, giving it a solid and stylish feel. It sports a 5-inch Super LCD3 capacitive touchscreen display with a Full HD resolution of 1920 x 1080 pixels. The screen delivers vibrant colors, sharp details, and good viewing angles, making it suitable for multimedia consumption.
Performance: Under the hood, the Sprint HTC One (M8) is powered by a quad-core Qualcomm Snapdragon 801 processor clocked at 2.3 GHz, coupled with 2GB of RAM. This combination ensures smooth multitasking and efficient performance, allowing you to run multiple apps and demanding tasks without significant lag or slowdowns.
Operating System and User Interface: The device originally shipped with Android 4.4 KitKat, which offered a user-friendly interface and access to a wide range of apps and services through the Google Play Store. The HTC Sense 6.0 user interface was layered on top of Android, providing a customized and intuitive experience with unique features and enhancements.
Camera Capabilities: The Sprint HTC One (M8) features a notable camera setup. It includes a dual-camera system on the rear, consisting of a 4-megapixel UltraPixel primary camera and a depth-sensing camera for capturing depth information. This setup allows for unique photography effects, such as adjusting the focus point after taking a photo. The device also has a 5-megapixel front-facing camera, which is ideal for selfies and video calls.
BoomSound and Audio Experience: One of the standout features of the HTC One (M8) is its audio capabilities. It incorporates HTC's BoomSound technology, which provides enhanced audio quality through its dual front-facing speakers. These speakers deliver immersive stereo sound and improved clarity, making it a great device for media consumption, gaming, and music playback.
Battery and Storage: The device is equipped with a non-removable 2600mAh battery, which offers decent battery life for day-to-day use. It also provides 32GB of internal storage, giving you ample space to store your apps, photos, videos, and other files. Additionally, the device supports expandable storage via a microSD card slot, allowing you to further increase the storage capacity.
Connectivity and Network Compatibility: As a Sprint-specific device, the HTC One (M8) supports various connectivity options, including 4G LTE, Wi-Fi, Bluetooth 4.0, NFC, and GPS. It is compatible with Sprint's network bands and can take advantage of the carrier's high-speed data services for seamless internet browsing and multimedia streaming.
Overall, the Sprint HTC One (M8) offered a premium design, solid performance, unique camera features, and enhanced audio capabilities. While it was released several years ago, it provided a reliable and enjoyable user experience during its time, making it a popular choice for Sprint customers.
Our Thoughts:
The HTC One is an impressive phone that's packed with so many great features. It offers the latest technology, including a microSD card slot.
So it's all the more impressive that HTC, fresh from making the best-looking phone of 2013, has managed to make the HTC One (M8), a phone crammed full of power and great features while improving the design that won it so many accolades.
The phone offers a five inch screen. It's big and vibrant with its full HD 1080p. For some this may be a drawback, but I see it as a plus. It's easy to find and watching streaming videos is a better experience.
With a 90 percent aluminum frame there's protection here without adding weight. The case curves so it feels natural in your hand It's lightweight and sleek at just 5.6 ounces.
The HTC One camera is amazing. You can find a great example of comparisons between the HTC One M8 and other devices or simply just enjoy the stunning photos on CNet.com.
There are some incredible camera features on this phone..like bringing objects into focus…even on photos you've already taken.
The HTC One (M8) features UltraPixels twice the average size to capture over 300% more light giving your pictures sharp clairity.
Here is a picture of Bailey Mae I found on Miss M's HTC One M8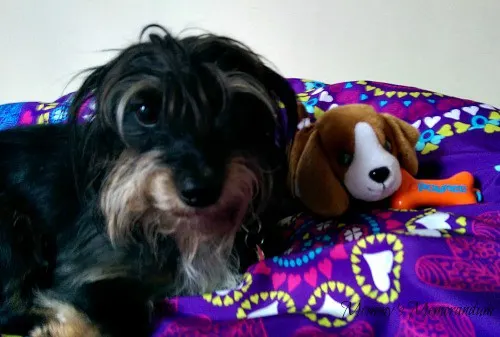 I love that it captures the brightness of her bedspread and the toy bone. It shows the detail in the stuffed dog as well as our dog.
And of course, what's a phone without selfies? Here's one of Miss M's taken with her HTC One M8.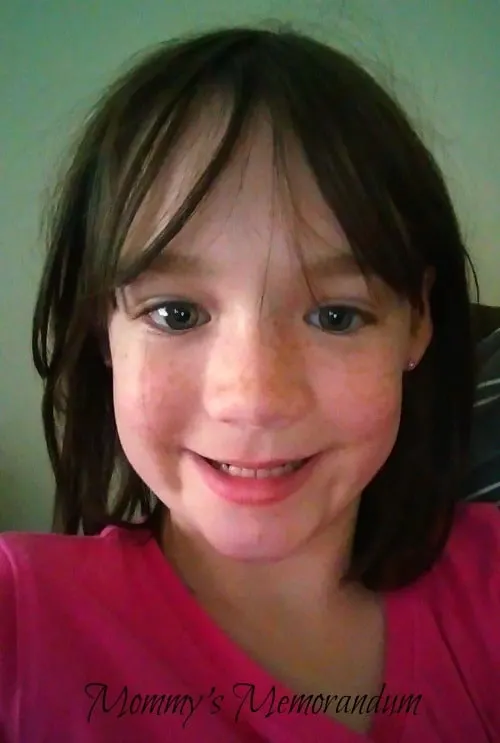 Harman Kardon Onyx Studio
The Harman Kardon Onyx Studio is a renowned wireless Bluetooth speaker with exceptional audio performance, sleek design, and impressive sound quality. Developed by Harman Kardon, a leading brand in high-quality audio equipment, the Onyx Studio is known for its premium features and immersive listening experience.
Here are some key features and characteristics of the Harman Kardon Onyx Studio:
Design and Build: The Onyx Studio boasts an eye-catching and elegant design that combines sophistication with functionality. It features a circular shape with a premium fabric cover and a built-in handle, making it easy to carry and place anywhere in your home or on the go. The speaker's solid construction ensures durability and longevity.
Powerful Sound: Equipped with high-quality drivers and a built-in subwoofer, the Onyx Studio delivers powerful and balanced sound across a wide frequency range. It produces deep bass, clear midrange, and crisp treble, providing an immersive listening experience for various genres of music, movies, and multimedia content.
Wireless Connectivity: The Onyx Studio connects wirelessly to your devices via Bluetooth technology, allowing you to stream your favorite music from smartphones, tablets, or computers without the hassle of cables. It supports Bluetooth 4.2, ensuring a stable and reliable connection with a range of up to 30 feet.
Rechargeable Battery: The speaker is equipped with a built-in rechargeable battery that offers up to 8 hours of playtime, depending on the volume level and usage. This feature allows you to enjoy your music without being tethered to a power outlet, making it ideal for both indoor and outdoor use.
Speakerphone Functionality: The Onyx Studio includes a built-in microphone, enabling it to function as a speakerphone for hands-free calls. With noise and echo cancellation technology, you can have clear conversations and enjoy seamless communication without reaching for your phone.
Wireless Dual Sound: If you desire an even more immersive sound experience, you have the option to connect two Harman Kardon Onyx Studio speakers together using the Wireless Dual Sound feature. This feature allows you to create a stereo sound setup, enhancing the audio quality and filling the room with captivating sound.
Compatibility and Controls: The Onyx Studio is compatible with a wide range of devices, including smartphones, tablets, and computers from various manufacturers. It features intuitive controls on the top of the speaker, allowing you to adjust the volume, play/pause music, and answer calls with ease.
The Harman Kardon Onyx Studio stands as a testament to the brand's commitment to delivering premium audio solutions. With its elegant design, impressive sound quality, and convenient features, it is an excellent choice for those seeking a wireless Bluetooth speaker that combines style and performance.
Our Thoughts:
Beyond the basics, the HTC One M8 offers Harman/Kardon sound that makes this phone rock! It's the perfect choice for Miss M who is a music addict. This phone delivers music more dynamic than any other phone I've heard. The HTC One is equipped with patented Clari-Fi technology that is incredibly smart–able to analyze digital audio files in real time and restore what was lost in compression.
There are premium dual front speakers to project the music and the phone comes with Harmon Kardon ear buds that make the music more personal.
Limited Time Offer
Customers who purchase the new HTC One M8 Harman/Kardon Edition for $0 down on the Sprint Framily plan, for a limited time, can add the Onyx Studio Speaker for a steal at just $99.99–an instant savings of $300!
To make music even more magic, as part of Sprint's new Sprint Sound Sessions, Spring it giving customers access to Spotify's catalog of more than 20 million songs…play music on demand, create a playlist, discover new music and listen to songs offline!
The microSD slot allows an option rather than filling your phone up with videos, photos, music and more. I think it's a great addition. Increase the 32gb online storage to up to 128gb with this slot.
What are some signs your feel a child is mature enough for a cell phone?