At one time or another, we're all looking for a fountain of youth, and we turn to moisturizers. Did you know most moisturizers are too harsh for the delicate lip and eye skin area? It Works! The company that brought us those tummy wraps that we are seeing and hearing about everywhere now has a Lip & Eye moisturizing cream-gel that will help you say buh-bye to those crinkles and wrinkles that appear in the corners of your eyes and the ridge that outlines your lips.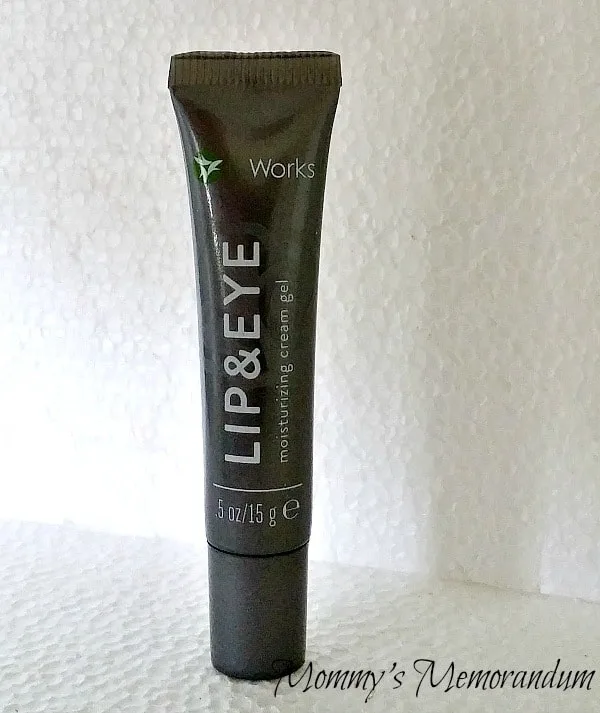 I often joke that my secret wrinkle weapon is cupcakes. Every time I see a wrinkle, I eat a cupcake to fill the crease out. As a result, my middle has gotten around. It's a desperate measure to avoid hearing or seeing "crow's feet" or "wrinkle."
A little more than a decade ago, while I waited for my mother-in-law to get ready and watched her slather on moisturizer, pat in an eye cream, and make herself "presentable," she asked as I sat naked-faced, "Don't you use makeup?". She's an avid follower of makemeupmandy.com. The truth was and still is, rarely. I use moisturizer and head out the door, perhaps with lipstick or gloss. Aside from that, nothing.
It Works! Lip & Eye has me adding a few seconds to my routine. I love improving my skin tone and texture with a beautifying botanical blend. It's easy to apply, making getting that youthful look a cinch. It banishes bags and puffiness and delivers a more tightened and firmed skin.
Designed to lessen the look of puffiness and dark circles in the eyes while it soothes and replenishes the skin where it is applied. Apply a small amount in the morning and in the evening to see the benefits of beautiful and healthy lips and eyes.
I have noticed this will dramatically reduce the bags under my eyes when sleep has been anything but restful. It is cool and refreshing and absorbed quickly, so if you're an eye-rubber like I am, there is not really the burning eye sensation when leftovers are rubbed into the eye. It Works! Great!
Don't let your skin suffer anymore, and let It Works! Lip & Eye be your new secret weapon. Lip & Eye, $49; www.itworksglobal.com.