These common diseases spread by houseflies make them a legitimate health hazard. Here are the seven most common diseases spread by houseflies.
Houseflies in your home are more than just a buzzing nuisance.
They are a legitimate health hazard because they are known to spread several serious diseases.
A powerful reason to get serious about fly control in your house.
Granted, not all of these will be a specific threat to the average household, but it can be pretty sobering to realize just how dangerous the simple housefly can be.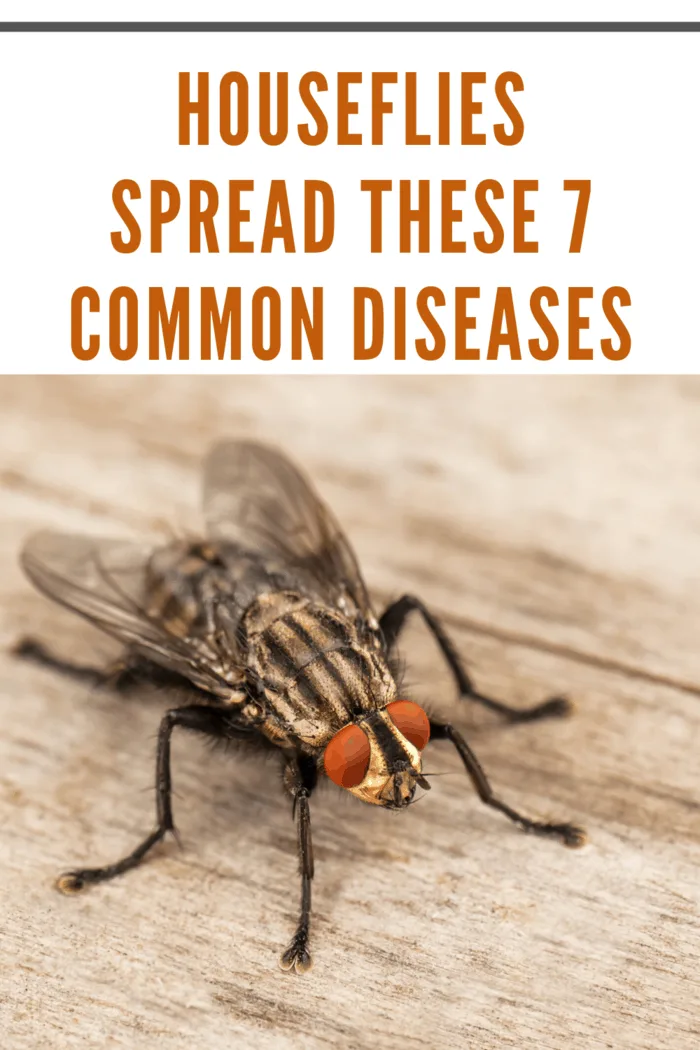 7 Diseases Spread by Houseflies
Cholera
Usually associated with contaminated food and water, cholera is a severe disease that kills tens of thousands worldwide yearly.
Water contaminated by feces is the primary source, but they can transfer the cholera bacteria from dirty water onto other food sources when flies are around.
Salmonella
Salmonella in its various forms is more commonly thought of as "food poisoning" and not a disease at all. However, it is, and the bacteria that cause it can be spread by flies.
Salmonella is most commonly found in improperly cooked or stored meat, poultry, eggs, or dairy, but flies can (and will) transfer the bacteria to other nearby foods.
This is the most common fly-related one out of all the diseases we're talking about.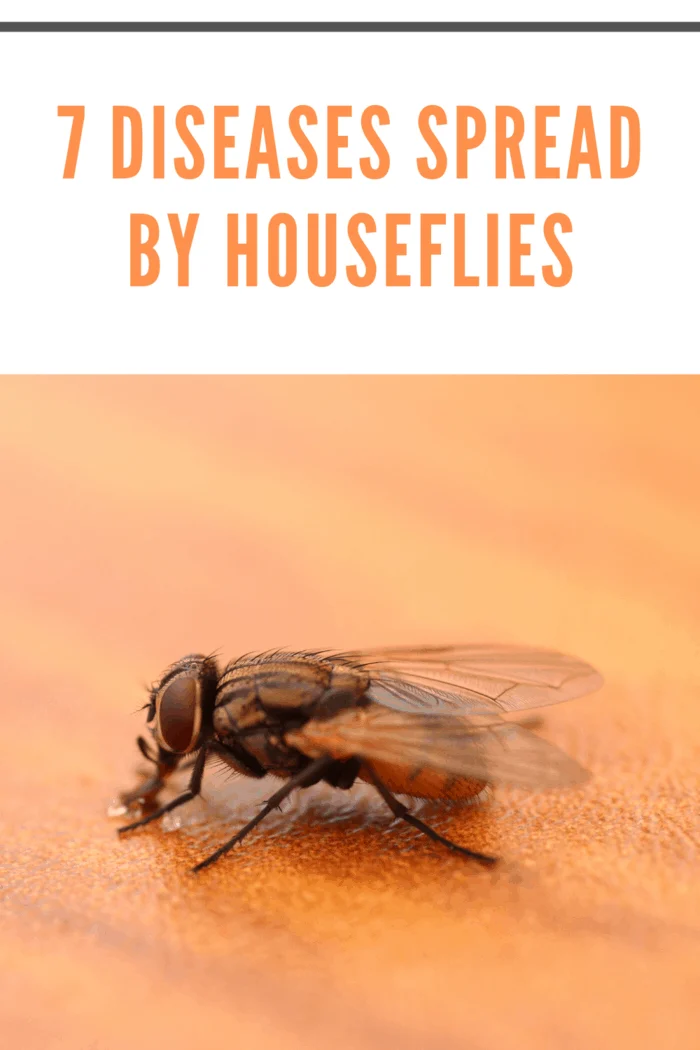 Typhoid Fever
This is one disease you are not likely to come across in a first-world nation, but it's severe enough to warrant a mention anyway.
The bacteria are found in contaminated water, but they can quickly spread to clean water and food when flies travel around.
Dysentery
Another variety of gastroenteritis, dysentery, is a problem worldwide because of unclean water, much like cholera.
In this case, it is a general name for a number of different diseases, and bacteria, viruses, or parasitic worms can spread it.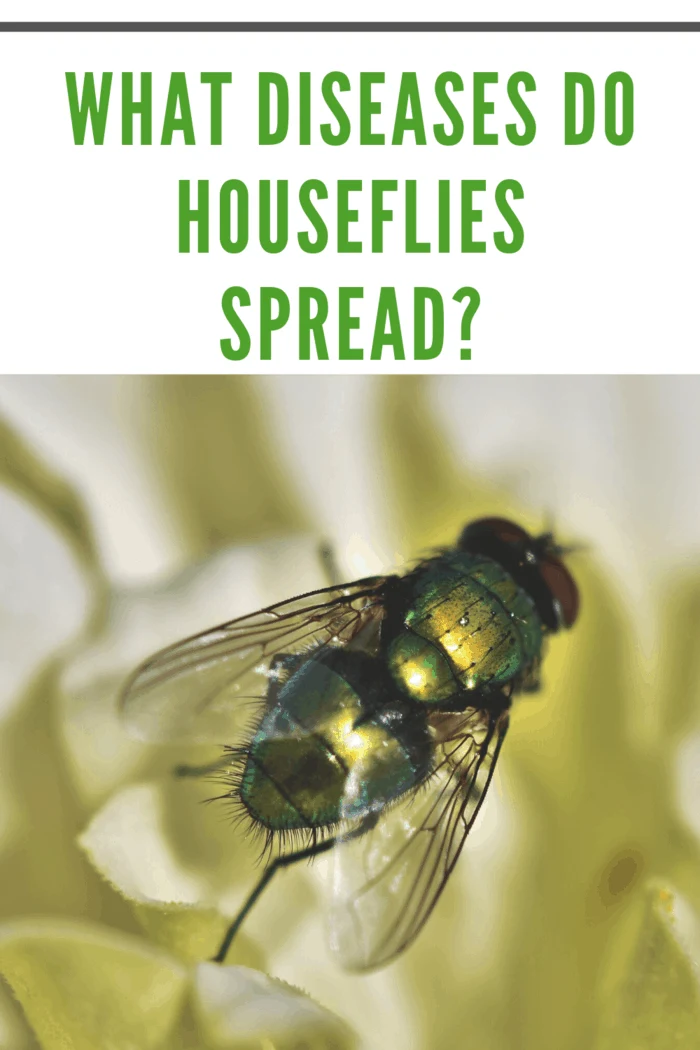 Anthrax
When people think of terrorism, they think of anthrax, but it is a naturally-occurring disease typically spread by infected animals (bites or scratches).
You can also get infected by breathing in spores.
In some cases, flies can move the spores to spread the potential infection.
Leprosy
Leprosy is a well-known disease that causes horrible skin lesions and disfigurements.
Flies can transfer the bacteria from open sores to spread the disease to new hosts.
In countries where proper medical care is hard to come by, this can be a significant problem.
Tularemia
This may be one disease you've never heard of though it is naturally present in the southern United States.
Flies can travel from the hosts (rabbits, hares, smaller rodents) and spread to humans.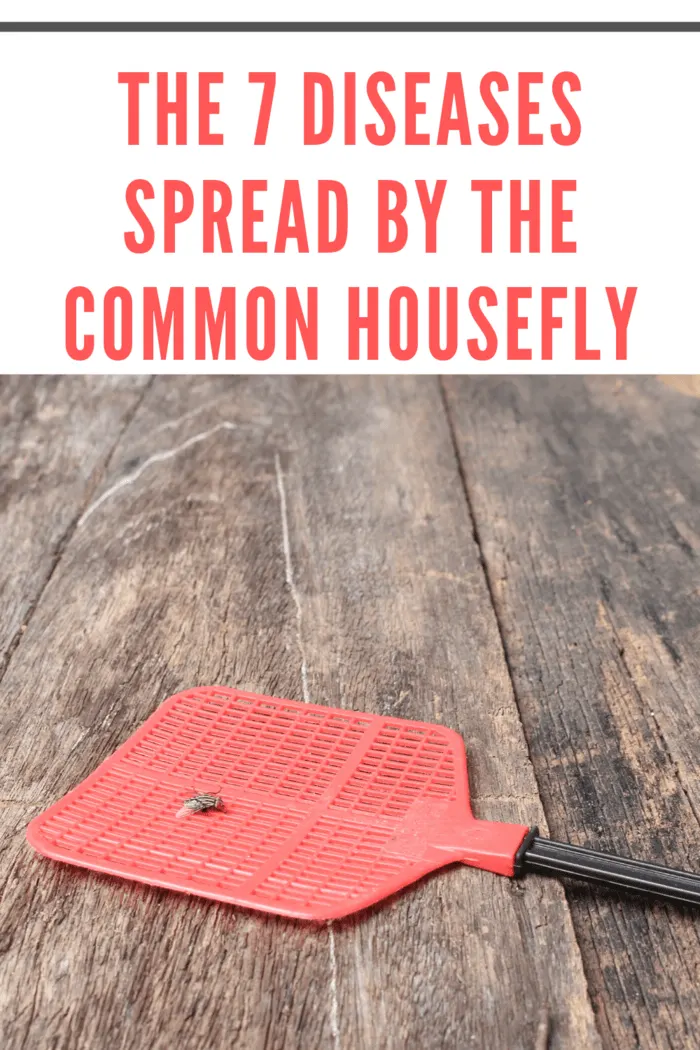 How to Eliminate Houseflies
A basic fly swatter is an excellent tool, providing you keep one (or several of them) near at hand.
As you see them, killing off the flies can be vital in keeping the populations down.
Sprays can help if you have a large number, but that may not be pleasant to have toxic fumes in the air.
You should invest in an electrical unit that attracts and kills flies indoors to manage a fly problem.
Standard bug zappers are intended for the yards, so you need a model meant for indoors.
This will help prevent disease spread by flies.
Being aware of these common diseases spread by houseflies helps protect your family.