The main reason people ensure that the exterior of their home is clean is that they want their homes to look spic and span. Besides that, ensuring that the exterior part of the house is clean protects the home from molds or grime damage. If you're looking for some practical ways to clean the exterior of your home, here are some cleaning tips to help you out: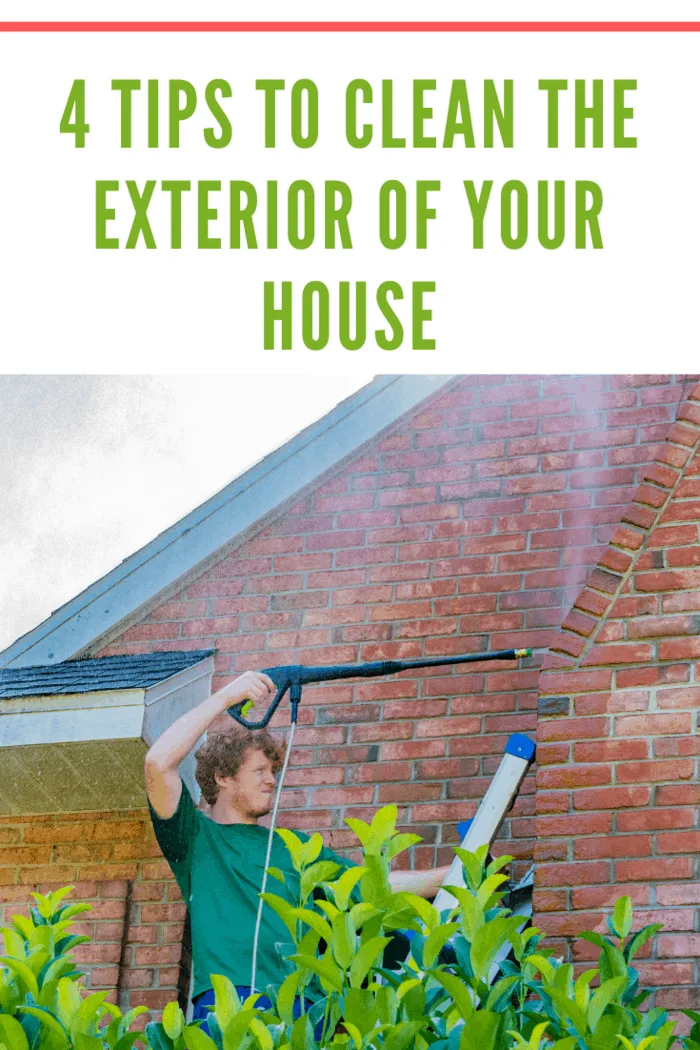 1. Hire A Pressure Washing Service
Pressure washing done by companies is a service that's being used by many people today. This is because it's cost-effective, safe, and convenient. When you pressure wash your home, it'll eliminate all kinds of dirt on your home's exterior.
Pressure washing is a cleaning method using high-speed water pressure at very high pressure to remove stubborn stains, grease, dirt, mud, and debris from the exterior surfaces of your home. You must hire experienced pressure washing services because they know how to operate the equipment safely without damaging or causing harm to your property.
Windows can get very dirty over time, and it can become challenging to keep them looking their best if you don't take the time to clean them regularly.
Dirt can become embedded into the tiny crevices and cracks of your windows, making them very difficult to clean and work on.
If you want to make sure that your windows look immaculate after cleaning, wipe down your windows once a week.
One popular way of cleaning windows is merely using a sponge and a cup of hot soapy water and applying a generous coating of white vinegar.
This will kill any mold and mildew while giving your windows the chance to shine.
Using a pressure washer is also a great way to eliminate any stubborn stains.
When using a pressure washer, you want to be sure that you use the right amount of pressure.
If there are only mild or light stains on your driveway, you can make homemade, natural cleaners to remove these.
Vinegar and baking soda are tested and proven effective against concrete stains on your patio or driveway.
4. Check The Gutters
It's important to remember that gutter maintenance is done periodically, not just during the worst part of the year.
If you forget to clean the gutters, debris and grime can accumulate on them.
When this happens, the gutters might become damaged, and this can cause accidents and costly repairs in the future.
The first step is to use a leaf blower.
Using a leaf blower ensures that you get rid of leaves and other debris from your gutter.
After clearing out the debris on your gutters, scrub them clean to make them look good and ensure that there are no grimes or mold growing on them.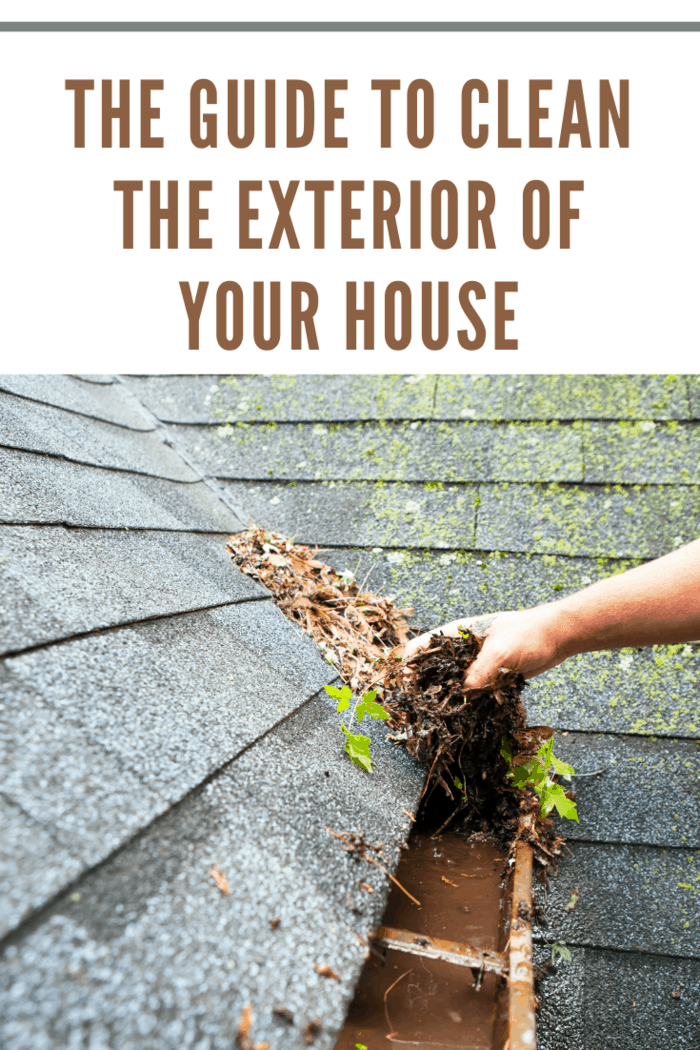 Summary
These are some simple and easy-to-follow tips to clean the exterior of your house. If your home hasn't been cleaned for a long time, it's one of the best reasons to hire a professional cleaning service. One of the benefits of hiring professional cleaners is that they have the right tools to ensure your home exterior is spotlessly clean.
While it's beneficial to hire a professional to make sure your house is clean on the outside, there are still some things you should check and clean from time to time. Your windows should be cleaned once a week, and your gutters should be cleared and cleaned, at least, once a year. This is to ensure that your home is in good condition and accidents can be prevented.