When it comes to cleaning, everyone looks for the best service provider, especially around the Christmas and New Year's holiday season. People tend to hire cleaning services to thoroughly clean their houses, porches, and front yards during the holiday season. But to get the best services, you need to hire an exceptional cleaning service provider. You can always clean the house yourself. However, hiring someone with professional janitorial services will give your house the hygienic look and feel you crave before the festivities begin. Here are 5 reasons why you need to hire professional cleaning services.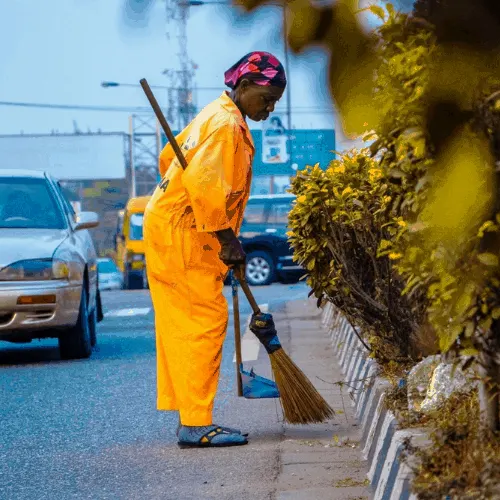 Trained Professionals
Anyone who works with a commercial cleaning company has professional training and is suitable to get the job done. How many times have you tried a DIY hack that ended up fading or staining your sofa or carpet? This will not happen when you hire a professional company to clean up your space. They know how to handle most cleaning situations and will follow the right protocols to leave you satisfied with their service.
Value for Time and Money
Since the majority of couples work, they often do not get the time to clean their houses thoroughly. Cleaning your house on a daily basis is different than cleaning it from top to bottom. A professional cleaner knows how to do his or her job well and can offer you a lot of value for the money you pay. Therefore, it is best to hire a professional to do your house cleaning during the holidays. You can always search for a company that offers the best packages. If you get the house cleaned a little before the holiday season, then you will get better price packages.
Customized Solutions
You should maybe reconsider going to the superstore and buying a cleaner for your brand new carpet. The standard solutions will often not work for your carpet and/or furniture. A professional cleaner will know which cleaning solutions to use on the items in your home. If you have small pets or children in the house, then a professional will use products that contain harmless cleaning ingredients.
The Right Equipment
The majority of homeowners do not own all of the equipment that the professionals do. People tend to wash their carpets or clean sofas and then leave them outside for weeks to dry. Professional cleaning service providers have instant drying machines and steamers that make the job easy and save time.
High-Quality Products
If you decide to choose a well-known and good cleaning company, then they will use high-quality products when cleaning your home. High-quality products are eco-friendly and free of harmful chemicals. If you have any allergies, then you need to be more careful when choosing the company that cleans your home.
These are the top 5 reasons why you need to trust a professional cleaning service provider to do the cleaning for you. Even if you are spending a few extra dollars, it will only make your home look cleaner and more welcoming.
—
Image credit: Imagesource.io