Buying a new home is such an exciting time in any person's life. Whether purchasing your first home or finally buying your retirement home, it's a joyous time filled with many opportunities to showcase your personality in how you accent and decorate the space. From buying a dining room table to a sofa and all your appliances, making a home truly yours is all about your design choices. However, a home purchase also comes with a backyard you can customize as well. From conversation sets for your patio and outdoor appliances, there are many ways to accent this space. Here are three ideas to consider for your new home's backyard.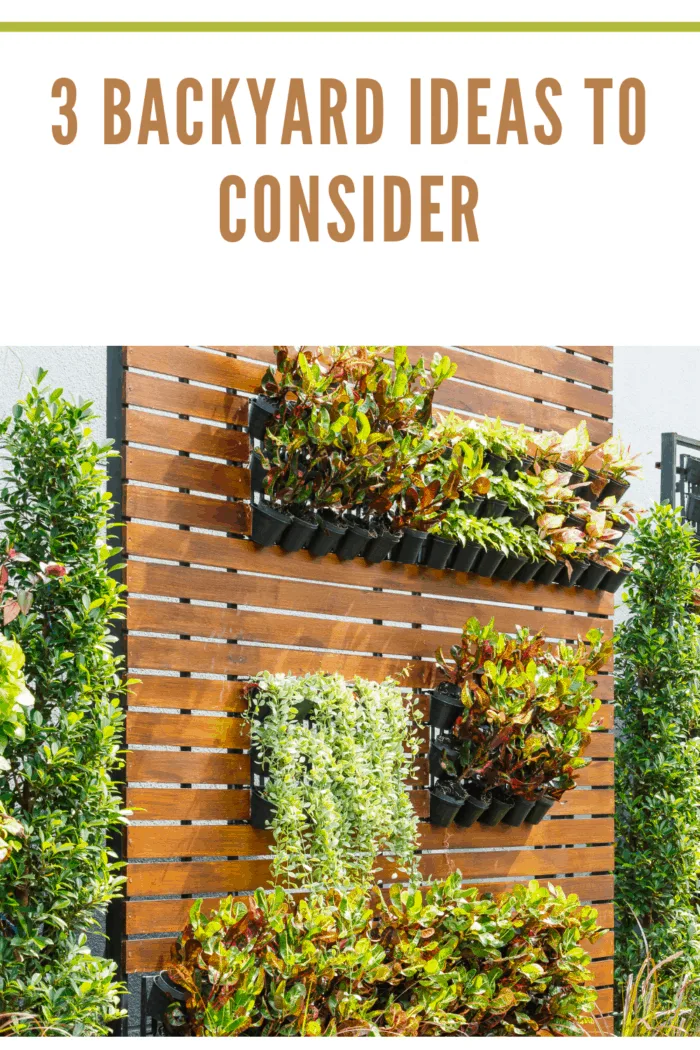 3 Backyard Ideas To Consider
1. Make A Fence That's Truly Unique
Having a fence in your backyard adds a sense of privacy many people desire. However, your fence can be unique without costing a whole bunch of money, shares Woo Home. You could paint a mural inside the shingles or use a drill and poke small holes throughout the fence to fill in with marbles. Both of these ideas will add color and personality to a simple fence.
2. Grow A Vertical Garden
Having a garden is a great project for any family (Very Well Family). It teaches your kids about healthy food, shows them how something grows, and saves you money at the grocery store while keeping your fridge stocked with nutritious fruits and veggies. Instead of the traditional layout, opt for a vertical garden display. This will give your backyard a unique look that's not only sustainable but also creative.
3. Install A Fire Pit
Fire pits are awesome, inexpensive ways to host fun events for friends and family. Whether you're roasting marshmallows or sharing stories, they transform any backyard into a special environment. You can even make your own pit if you're crafty and have some time to spare.
Homeownership is a goal for almost anyone. If you're in the process of achieving that goal, have fun and savor each step of the process as you create your dream home.