Appliances make life easy. From cookers to HVAC, you need appliances to lead a modern life. However, getting it right is key. In particular, you should purchase the right appliance. Remember, appliances use energy. Purchasing the wrong appliance can increase your home's energy bills. On that note, this Utility Bidder guide will help you purchase the right appliances for your home.
Avoid Impulse Buys
Don't make hasty decisions. Making impulse purchases can only land you in trouble. You might end up buying something you don't like. So, be sure to conduct extensive research before making your final decision. Create a list of desirable features like "energy efficient," "noiseless," and "lifetime warranty."
Take your time to compare different models. And if you can't do it by yourself, consider seeking the help of a friend or family member.
Determine your needs
Don't just go for the prettiest appliance. There are so many other aspects you should consider when making your purchase. For instance, if you love keeping large amounts of food in the freezer, even the most sophisticated fridge will be disappointing if it lacks enough freezer space.
Take Measurements
Get a perfect size. Yes, you have bought the best appliance. But what if it doesn't fit in your house? How will you feel? Terrible, right? Then do the right thing. Take measurements. Don't just purchase any appliance- purchase the right one.
Pay attention to all dimensions. Check the width, depth, and height. Make sure that it can go through the door and hallway.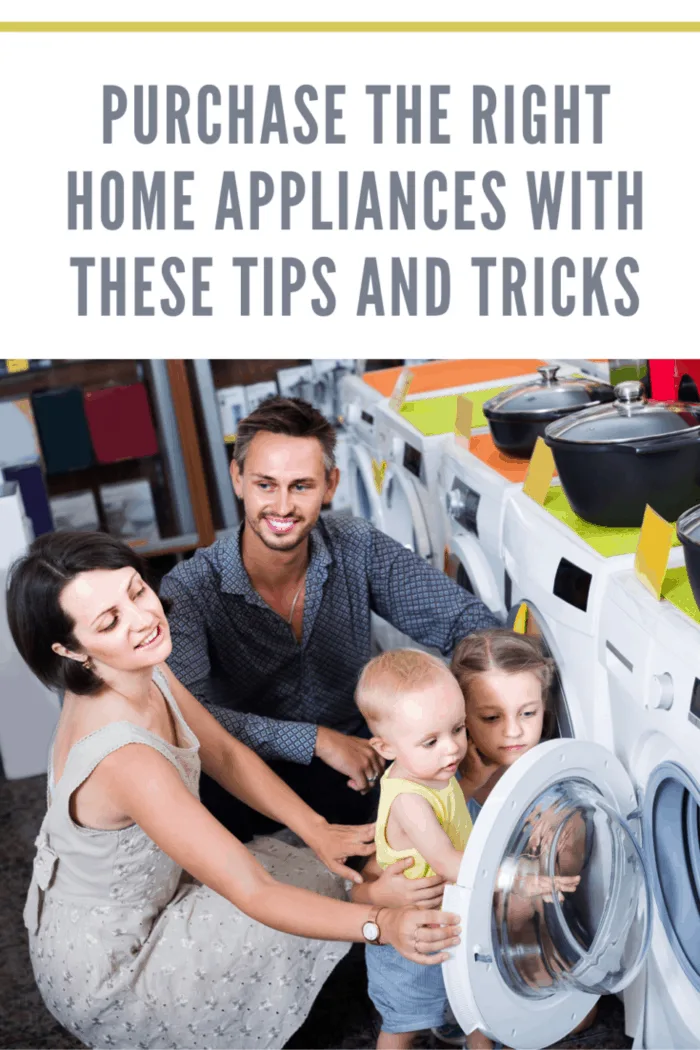 Consider Its Functionality
Don't be moved by the unit's outer looks. The most efficient appliances aren't necessarily those that are aesthetically appealing. That's why you need to decide what truly matters to you. If you make a purchase based on the appliance's looks, you might regret it all. Thus, be sure to check its efficiency and reliability.
Listen to the Equipment
Invest in an appliance that doesn't produce so much noise, say Appliance Analysts. An extremely noisy dryer can be very disturbing. And this is especially true if the laundry room is directly adjacent to your living room.
Read the Fine Print
When shopping around for an appliance, be sure to look at the instruction manual. And that's particularly important when it comes to high-tech appliances. You really don't want to mess up a machine you've paid a lot of money for. So, be mindful of how you use those settings. If you need something simple, then get exactly that. There's no need to pay so much for an appliance you won't be able to operate.
Check the Extras
Certain appliances require supplemental equipment to function properly. A cooktop or dryer, for instance, might need the right types of exhaust fans and vents. You'll also want to make sure that your floor can handle the stress. For the washing machine, consider installing a drain tub.
Final Thoughts
Are you planning to purchase new appliances for your home or business? Well, there are several things you should consider when making your purchase, writes USA Today. Above are simple tips to help you purchase the best appliance and save more money.