My family loves to get away to a place just outside Richmond. A place where the scenery is beautiful, the laughter fills the air, and there is enough adventure for thrill-seekers of all ages. Discover Kings Dominion, and it might just be your escape from the hustle and bustle of life's daily routine.
We have been three times this year and cannot believe that we are still discovering many new things at Kings Dominion.

I've compiled a list of 10 Reasons to Head to Kings Dominion:
The Moon Tree
Dinosaurs Alive!
Soak City
Delirium
Eiffel Tower
Lights throughout the Park at Night
Themed Festivals
Camping (RV, Tent, or Cabin)
Planet Snoopy
Rollercoasters
Now that I've shared my list tell you why we love them.
It's not every day you can introduce your children to a part of your childhood. When NASA was in its prime, we gathered around the television to watch a space launch. Kings Dominion has a moon tree. A tree that grew from a seed that orbited the moon 34 times before being planted in Earth's soil. It's our first stop on every visit. My kiddos insist on hugging it!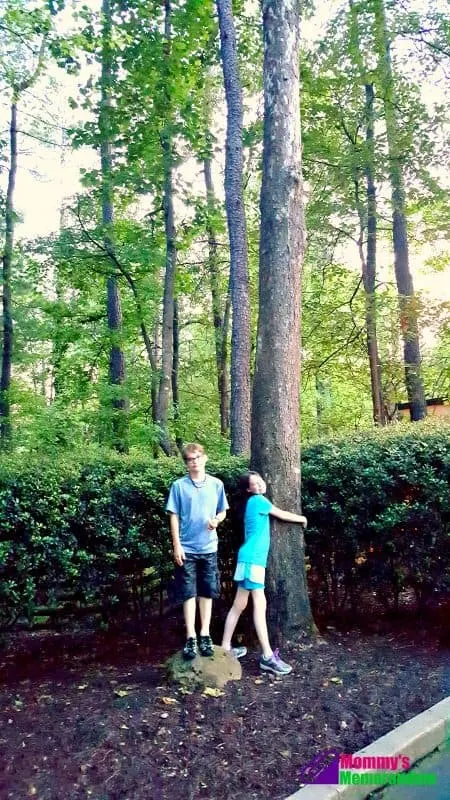 Dinosaurs Alive!
Dinosaurs Alive features over 40 life-sized animatronic dinosaurs, which are scientifically accurate based on the latest paleontological knowledge. The Canadian-based company created these fascinating specimens, Dinosaurs Unearthed. Launched in 2005, Dinosaurs Unearthed is an innovative traveling exhibition company that creates dynamic, multi-sensory experiences about the fascinating world of dinosaur discovery.
It is an additional cost outside of admission to the park, but you'll want to go when you see the dinosaurs that seem too natural throughout the park.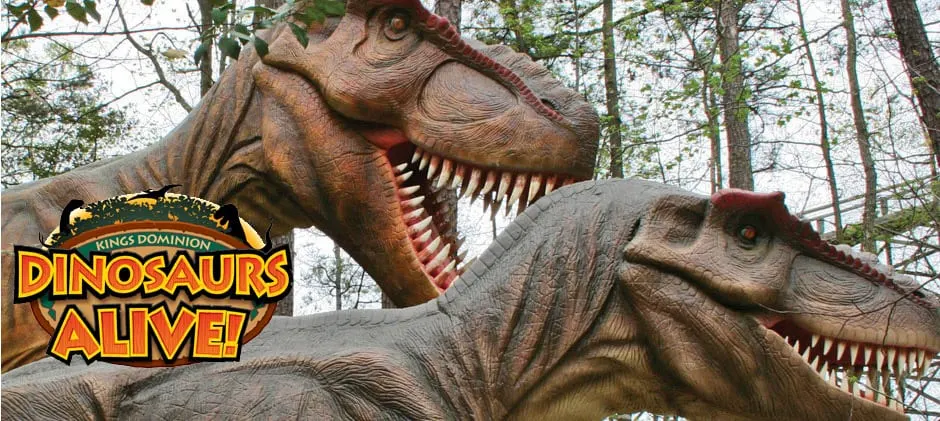 Kings Dominion is the only amusement park in Virginia that offers dual admission. You can ride a few rides, cool off at Soak City, and then repeat. Admission to Soak City is included in your Kings Dominion admission and features waterslides, wave pools, a lazy river, and so much more to soak up the fun!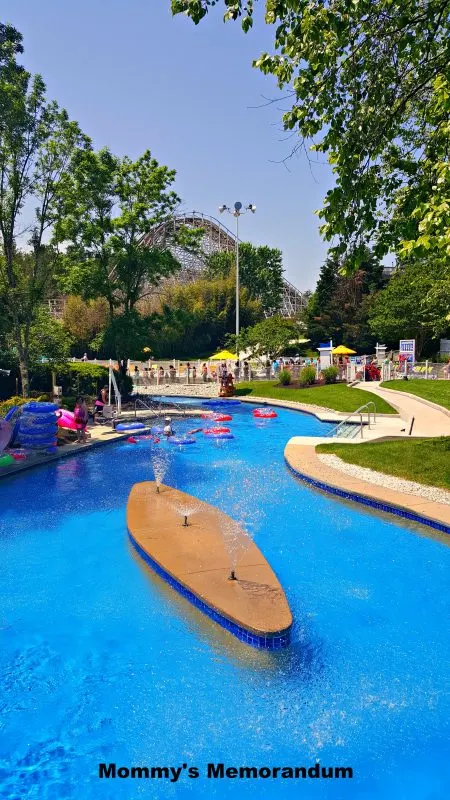 Delirium
This is Kings Dominion's new ride for 2016. My kiddos love this ride. It is a fast-paced ride that will have you defying gravity. It might just be one of the most powerful pendulums on the planet!
Eiffel Tower
Lights Throughout the Park at Night
Themed Festivals
Camping
Planet Snoopy
Rollercoasters!