Grandma could have saved the struggle for something more worthy if only she had known about O-Cedar Easy Wring Spin Mop and Bucket System.
As a child, I remember the matted, heavy cotton strand mop that stood upright in my grandmother's basement.
Sometimes, if I spent the night, I remember that mop being put to use.
It seemed like a lot of work.
The dipping, wringing with hands, mop the floor, and repeat.
I also thought it was so gross to touch the mop after I watched the dirty water being wrung back into the bucket.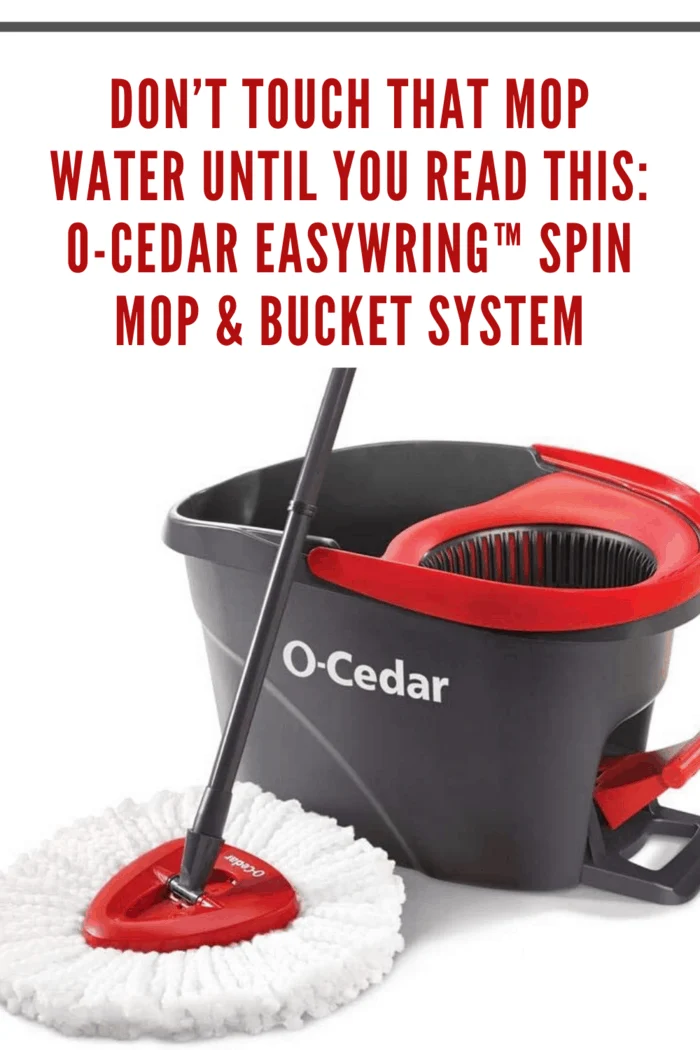 One of the hats I wear at work is Housekeeping.
I simplified my life with iRoomba.
I mop several times a week.
I have been using a spray mop, but it doesn't get up against the baseboards as well as I'd like and it leaves a sticky residue.
I was given the opportunity to review O-Cedar EasyWring Spin Mop and Bucket System and I took it to work.
What's Included with the O-Cedar EasyWrign Spin Mop and Bucket System:
It's nicely packaged.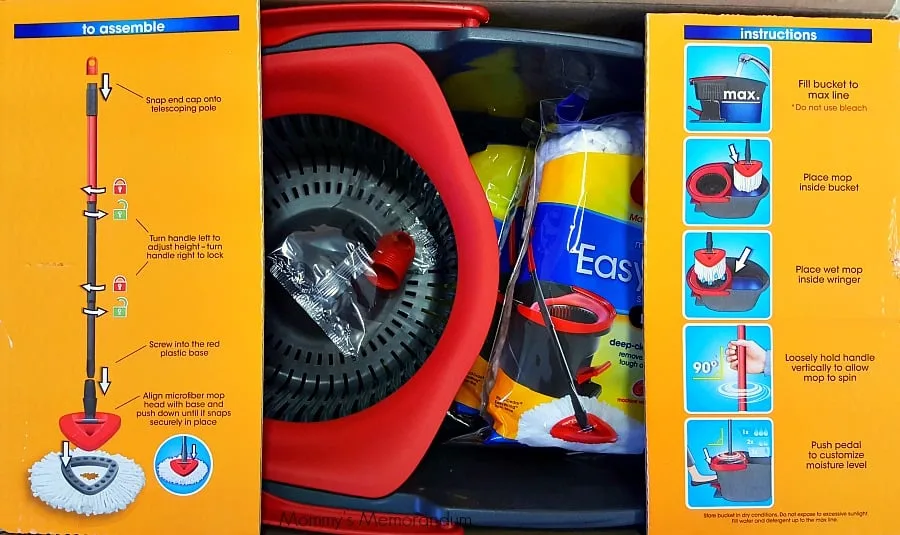 The kit includes a mop head, aluminum handle, and bucket.
Mop Head refills are available and sold separately.
There is some assembly required.
Nothing major, snapping a cap on the end, extending the aluminum handle and twisting to lock into place and then snapping on the mop head.
It's a clean setup that is light-weight.
You'll have this when you are done:

Things I Love About the O-Cedar EasyWring Spin Mop and Bucket System:
There are some awesome features about this system.
The bucket is designed for the mop.
It is large (18 inches by 11 inches and 10.5 inches high ) and I can use it with various amounts of water, my choice of cleaning solution.
It features an aluminum handle to move it from one location to the other.
There is also a pour spout, which is awesome for helping me keep the dirty water in my control.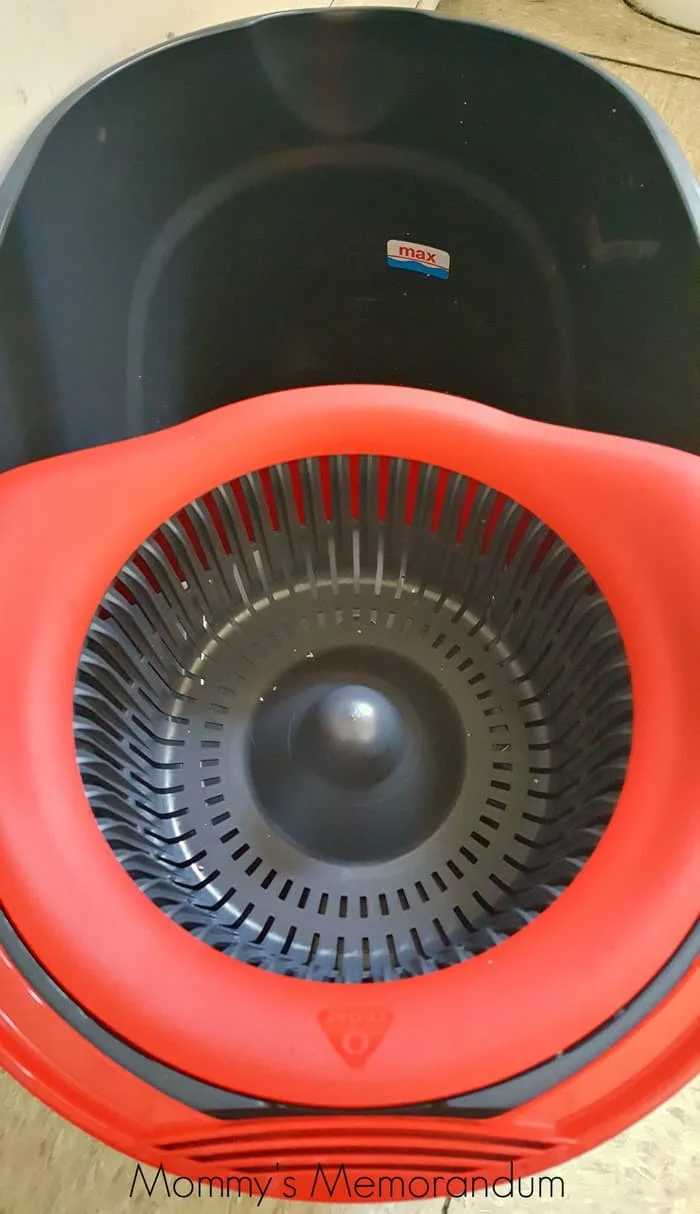 The mop features deep-cleaning microfibers that help pick up the dirt and grime.
The mop has a detachable triangular mop head that allows for cleaning in hard-to-reach areas.
I love the telescoping handle that allows me to adjust for my height and can be compact for storage.
The mop head can be hand washed or tossed in the washing machine up to ten times and dried flat.
EasyWring Mop Refills are available at stores nationwide.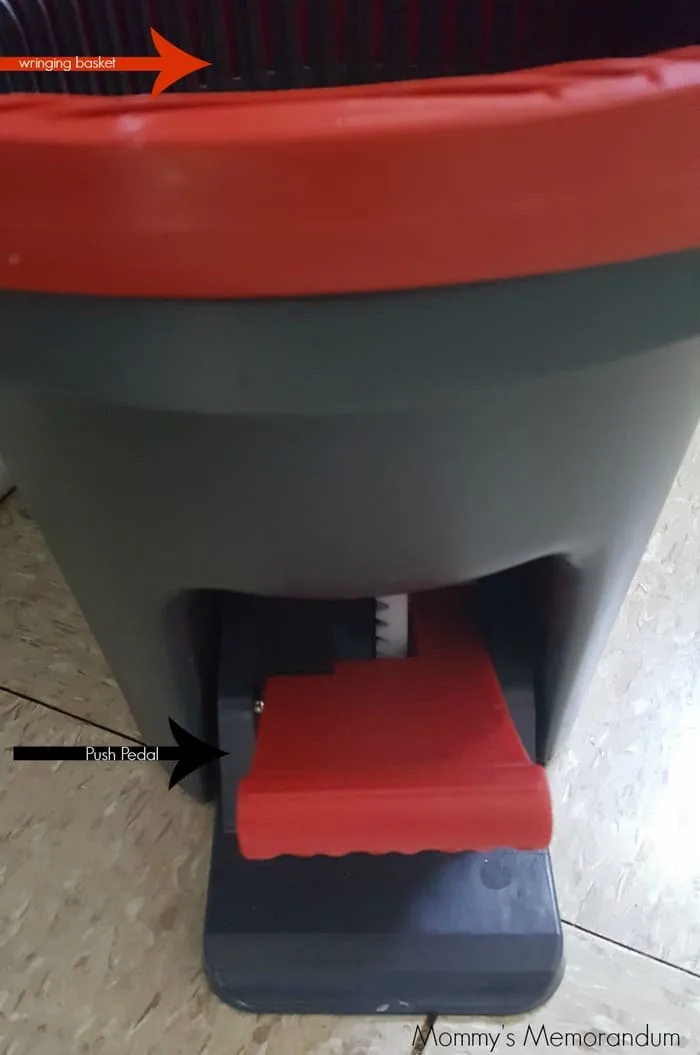 Let's talk about the worst part of mopping–wringing the mop.
With the O-Cedar EasyWring Spin Mop and Bucket System, you don't have to touch the mop, simply place the wet mop in the top part of the bucket, place your foot on the pedal and push down.
This action spins the top of the bucket and wrings out the water in the mop.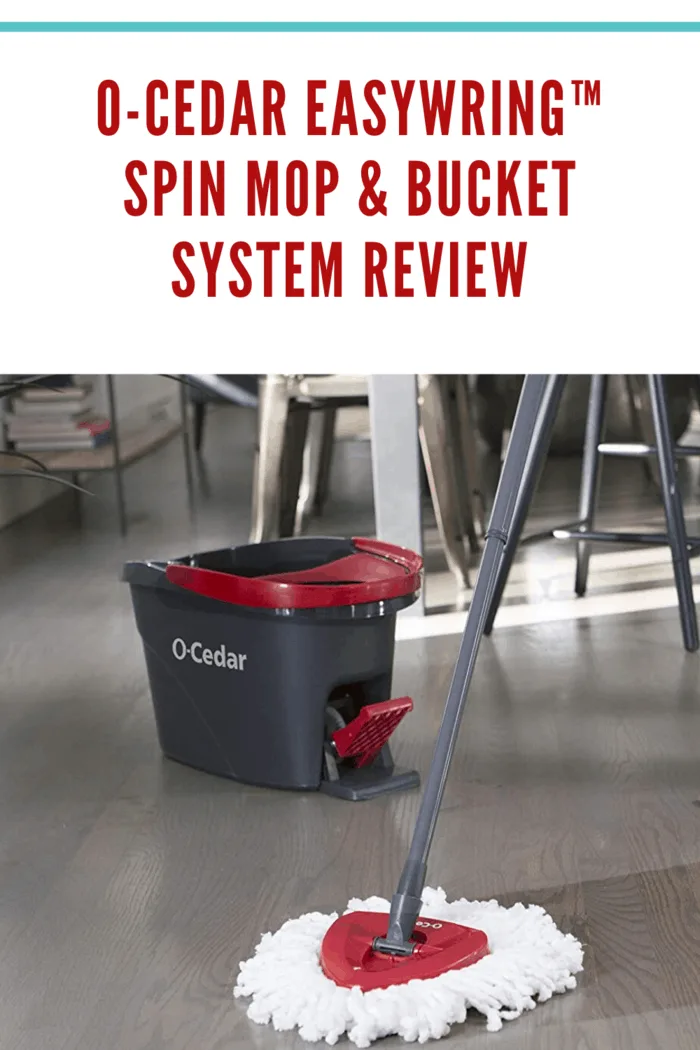 It does make a sound like a toy revving, not extremely loud, but there is a hum.
It features a splash guard that keeps the dirty mop water contained so there is no splashing or spraying.
It also wrings the mop off excess water so floors aren't saturated with puddles.
I mopped the office and bathroom in less time than it typically takes me with our spray mop.
I love that the mop head is shaped like a triangle.
It makes mopping corners incredibly effective and easy.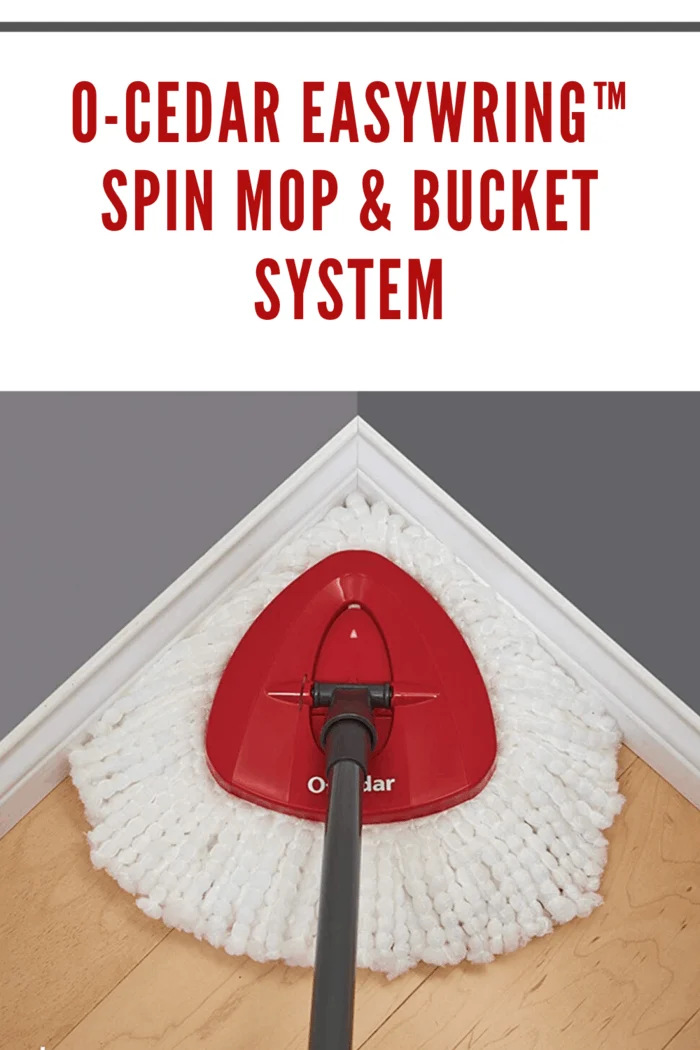 I found O-Cedar to be an effective and efficient cleaning experience with minimal labor and little mess.
I didn't have to bend down, my hands stayed dry.
The swivel head allows you to go low under furniture without bending over or getting on your knees.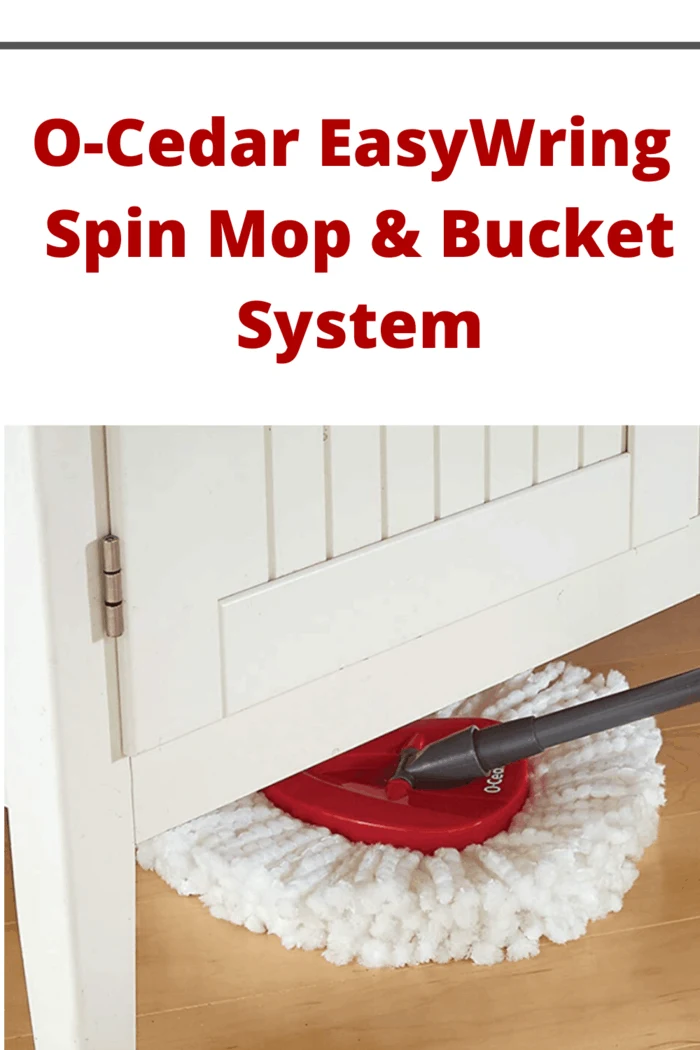 Find the O-Cedar EasyWring Spin Mop and Bucket and mop head refills at Walmart.