As a mom, finding the time to head to the gym can be challenging.
With children taking up your every waking hour, you may find it difficult to keep up with regular exercise.
For moms who are passionate about health and fitness, there are lots of home gym essentials that you can purchase, meaning you can work out as and when you want.
Whether you're a fitness fanatic, or you want to get back to your pre-motherhood shape, here are 10 of the best home gym products and equipment that can help make you a stronger mom.
Dumbbells
One of the best home gym pieces of equipment to invest in are dumbbells.
Whether you use them to improve cardiovascular health, for weight loss, or building muscle, dumbbells are handy as they come in a variety of weights.
If you're starting your fitness journey, it's advised to pick lightweight versions that are less than five pounds.
Once you get more confident, you can invest in heavier dumbbells.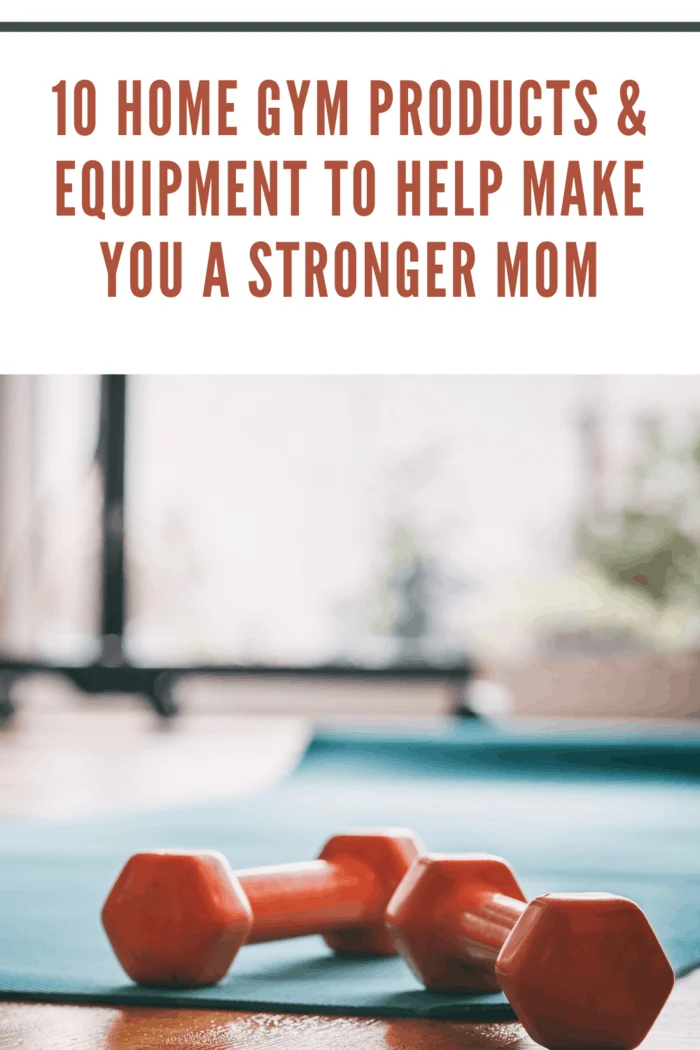 Exercise Mat
An exercise mat enables you to perform a wide range of ground exercises comfortably.
Exercise mats can also double up as yoga mats.
Not only will an exercise mat keep you safe from the floor, but it will protect your floor from weights that you may put down or an exercise machine that can easily slide across a surface when in use.
Pull Up Bar
If you're a mom who wants to try out exercises that focus on your core and upper body, investing in a high-quality pull-up bar is a must for your home gym.
One of the great benefits of a pull-up bar is that it can be installed in practically any doorway.
Costing roughly $30, pull-up bars are an inexpensive piece of equipment that you can use for your home workout.
Pull-up bars can strengthen back muscles, improve grip strength, and improve your overall fitness level.
Exercise Bike
There are many great benefits you can gain from investing in an exercise bike for your home gym.
Known to boost cardio fitness, burn body fat, and help with weight loss, it's important that you pick the right bike for your body and exercise requirements.
Many moms use a recumbent bike, which can provide an effective and low-impact cardiovascular exercise.
When looking for the best recumbent exercise bike, you can USA HomeGym's review, which will give you a pricing breakdown of some of the best options on the market.
Looking at recumbent bike reviews like this one will give you a better idea of what to buy.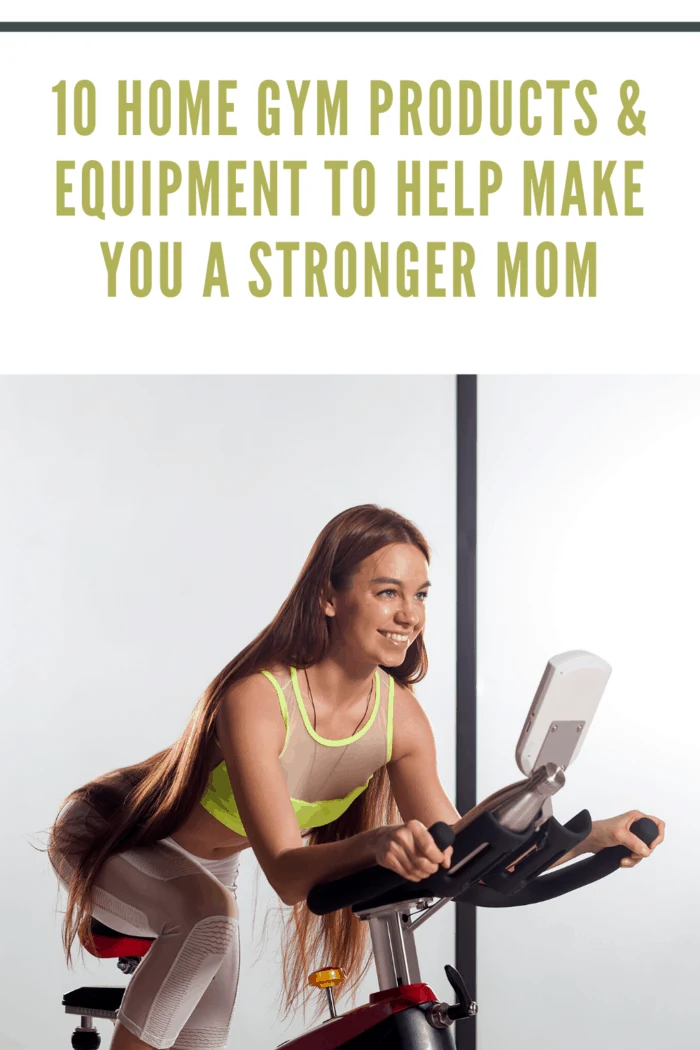 Medicine Ball
If you enjoy throwing and catching exercises, a medicine ball is a must for your home gym.
To reduce the risk of injury, it's advised to pick a soft medicine ball.
A medicine ball workout can build body strength, enhance speed, and improve rehabilitation if you have sustained an injury.
Resistance Bands
If you're a mom who is always on the go, having a resistance band in your luggage will mean you can perform exercises wherever you are.
Resistance bands improve the quality of your exercise and are a good alternative to machines.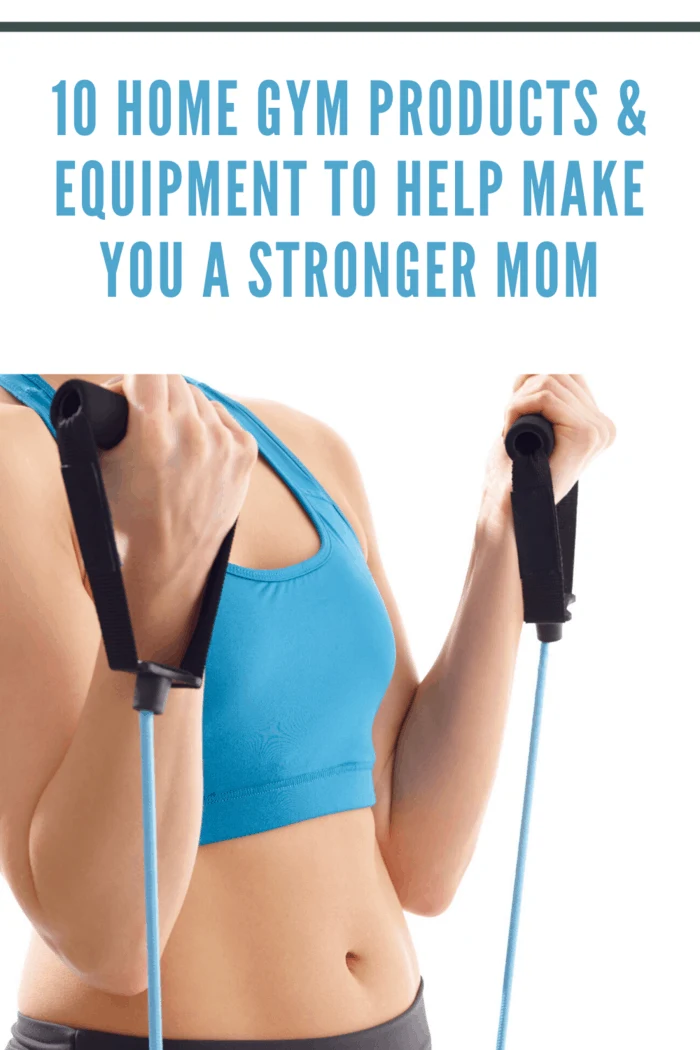 Portable Stair Climber
A portable stair climber can provide a fantastic cardio workout that is easy on your joints.
They can be fitted underneath your couch and provide an intense workout like a regular stair climber would give you.
Many portable stair climbers include a resistance band, too, meaning you can work your arms at the same time.
Foam Roller
Foam rollers can help relieve inflammation, soreness, and muscle tightness.
During your warmup or cool down, a foam roller can be a useful tool to incorporate, helping you to get the most out of your exercise.
If you have performed a high-intensity workout, working all the kinks out of your muscles is important.
Foam rollers are also one of the cheaper pieces of fitness equipment for your home gym, typically ranging between $20-$50.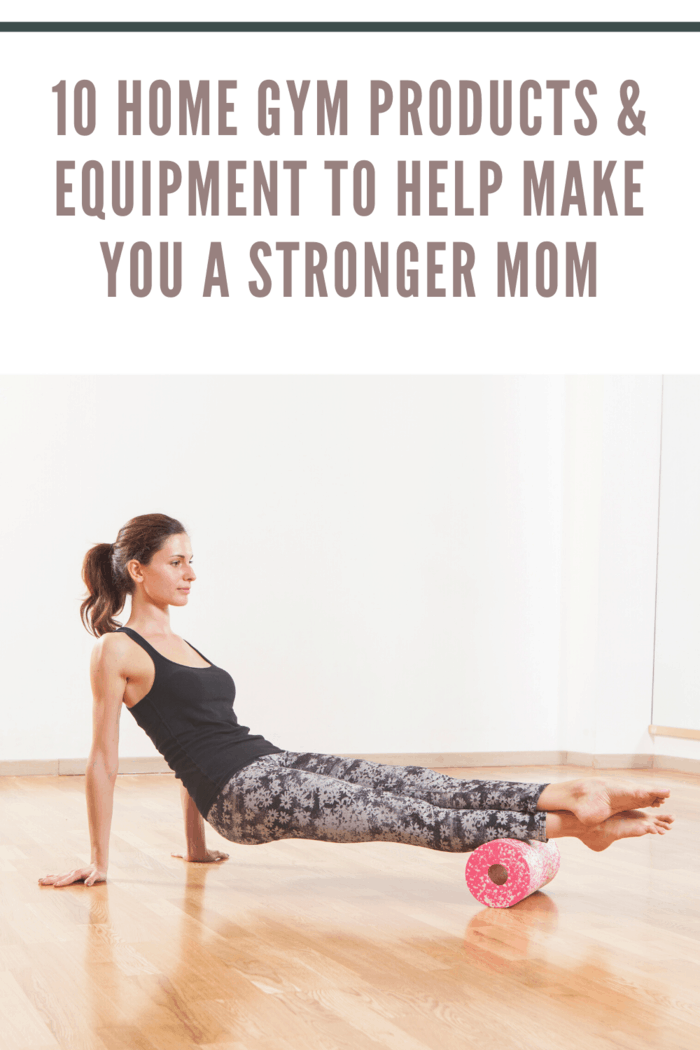 Suspension System
A suspension system is made up of a set of straps that you can attach to any ceiling in your home.
If you would like to perform high inclined pushups, a suspension system can provide the support you need.
Suspension training, in general, helps to develop muscle strength and stability while providing a total-body workout in a shorter timeframe.
Yoga Bolster
If you're a new mom or you want to take things easy, purchasing a yoga bolster is a good idea for modifying yoga poses.
Yoga bolsters are thick cushions that can be used for numerous low-intensity workouts, such as yoga and meditation.
It's best to pick a yoga bolster that has a zippered case, meaning you can easily remove it and wash it in the machine.
All the fitness products and equipment listed above can help improve stamina, increase energy levels, and give you the boost you need to be a stronger mom.
A bonus workout you can use is a Stairmaster machine.
It will help build your legs and glutes and give you a cardio workout.
---
Resources:
https://www.workouthealthy.com/blog-importance-mats-exercises
https://osteopathic.org/what-is-osteopathic-medicine/benefits-of-yoga/
https://primofitnessusa.com/product/stairmaster-series-8-gauntlet-stepmill-lcd-screen/