Too busy to hit a gym but want to stay fit simultaneously? Do you not wish to work out in an overcrowded gym? Well, here's the best way how you can turn your home into an inviting training space. The best solution to your attainment of fitness at home is by buying this home gym equipment.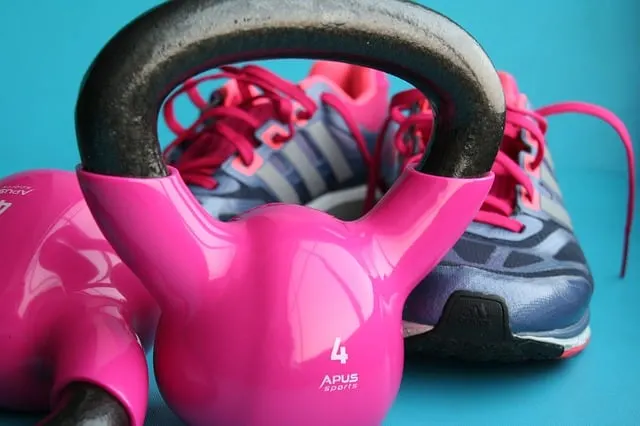 5 Home Gym Equipment You Should Buy
1. Dumbbell
A dumbbell is a piece of strength equipment for weight training, and the whole set consists of a kit with a variety of weights for a sturdy build.
Weight training is an important part of your fitness regime, and dumbbells strengthen the shoulders and help build trapezius muscles.
It comes with padded cushioning for basic comfort.
They are easy to assemble, convenient, and work great in toning the upper body.
2. Treadmill
Every blooming home gym must have a treadmill.
It is one of the most significant pieces of cardio equipment, so if you want to run and take smooth strides without even going out, the sole f80 treadmill is the best option.
It enhances your workout session by helping you run to your best capacity.
However, the speed range and the space zone are the factors one must consider while buying a treadmill.
It has a database of the calories and fat burning on the screen attached.
The treadmill does not take up too much space but allows you to use it in the least possible available space in the house.
It would undoubtedly be a great idea to invest in one.
3. Indoor Training Bikes
Indoor training bikes are helpful.
You won't have to worry about getting helmets and greasing the wheels, like in a standard road-based bike, while at the same time, you will have no difficulty completing your precise morning exercise on it.
These super-efficient bikes can be customized to allow you to fix an incline and a difficulty level.
Based on how many calories you wish to burn, you can easily customize the experience of exercise.
The other bonus with these is that exercise can never get boring.
4. Resistance Bands and Tubes
Exercising is a crucial part of one's healthy life.
However, if you happen to own a number of resistance bands or tubes, the intensity of exercise happens to increase.
You can use these in various exercises and sets, therefore allowing for great diversity in the activity you do.
However, you need to exercise caution concerning the use of these bands.
Sometimes, bands and tubes may snap, creating trouble for you and causing potential injuries.
5. Exercise Mat
Exercise mats form an integral part of yoga and aerobics.
The mats provide essential stability during yoga asanas and foothold during aerobics and stretching.
Exercise mats are usually constructed out of a carefully balanced polyester fabric material that provides grip, and a non-sweat coating ensures no accidents.
Portable and easy to carry, these mats are important tools for fitness buffs and gym-goers.
Scientists have also stated that these mats prevent spinal disorders during exercise and help in posture correction.
In essence, they can be called the base or foundation of aerobic and fitness-related activities.
As you see, setting up your home gym is not difficult at all. You need the right sort of equipment to begin with.
You also need perfect motivation.
Tell yourself that you have a goal, and plug in your earphones to foot-tapping music.
Exercise seems tough when you begin with it, but ultimately, you can be free and relaxed with it.
---
Resources:
https://www.dailymail.co.uk/health/article-67721/Why-fitness-regime-isnt-working.html
https://www.insider.com/guides/health/fitness/best-treadmill
https://cardioonline.com.au/collections/commercial-treadmills