I Want to Do Yoga Too Book Review
At our house, Mom is working on getting healthier. It's a family affair; having a healthy lifestyle goes a long way. Carole P. Roman understands this and has penned a beautiful children's book, I Want to Do Yoga Too.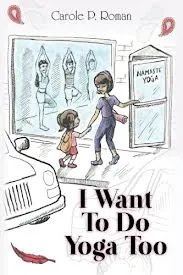 Roman's new book is a subject matter that so many can relate to, with yoga seeming to have exploded in the recent year. I love that I Want To Do Yoga, Too, embraces reading and working out. It's a theme that may help slow down the obesity issue among our youth.
The story is about a little girl named Hallie who goes to the yoga studio with her mom. Hallie is miserable because she wants to do yoga too. The story shows how there are yoga poses in everyday life that everyone can enjoy.
My children enjoyed this book. We have read it twice. The text flows nicely for my third grader an
The book flowed nicely for my Third Grader and as easy for my first grader. There are cute illustrations on every page that make the story stand out.
This is an adorable book for anyone with children who does yoga and even just as a to-go book for entertainment.
I Want to Do Yoga Too Synopsis:
Hallie and her mother go to the yoga studio. Hallie wants to join her mom's yoga class but isn't allowed. She complains to the babysitter, who gently guides her through four yoga poses. Hallie learns that not only is yoga easy, but fun as well.
About the Author
Award-winning author Carole P. Roman was named to Kirkus Reviews' Best of 2012 and the star of remarkable merit for her first book "
Captain No Beard-An Imaginary Tale of a Pirate's Life
." "I Want To Do Yoga Too" is her second book and shares her love for yoga. She is working on a new series about different cultures worldwide through children's eyes. She lives on Long Island with her husband. She is the mother of four and grandmother to their growing brood.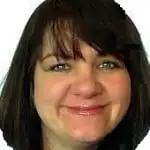 Julee is a quirky, dorky, North Carolina Transplant with an appetite to taste the world, meets its desserts and blog about them. When she's not behind the computer you can find her playing with her family, reading a good book and celebrating the little things.
Disclosure of Material Connection: I received one or more of the products or services mentioned above for free in the hope that I would mention it on my blog. Regardless, I only recommend products or services I use personally and believe will be good for my readers. I am disclosing this in accordance with the Federal Trade Commission's 16 CFR, Part 255: "Guides Concerning the Use of Endorsements and Testimonials in Advertising.".Julee Morrison