Wallets are not created equal and are not so simple to buy. Below we will look at the top 8 women's wallet styles.
The Clutch
The clutch is a wallet and small purse at the same time. You can carry money and other items such as lip balm, lipstick, and keys. Used for every day or the more upscale ones work well for glittering occasions.
The Wristlet
A small wallet is a wristlet that can be put in your purse or pocket and used for a hands-free outing suggests the Purse Blog. It also features a loop on the end that lets you slide it over your wrist to carry. It can hold all your wallet essentials, even your keys keeping everything organized and tidy.
The Bi-fold Wallet
Probably the most well-known type of wallet. It folds in half, hosting two sections. One inside a long slot for dollar bills and the other for credit cards, driver's licenses, etcetera. Not the best option if you have a lot of cards, this might not be the best style to get. They are meant to fit nicely in your back pockets and purses.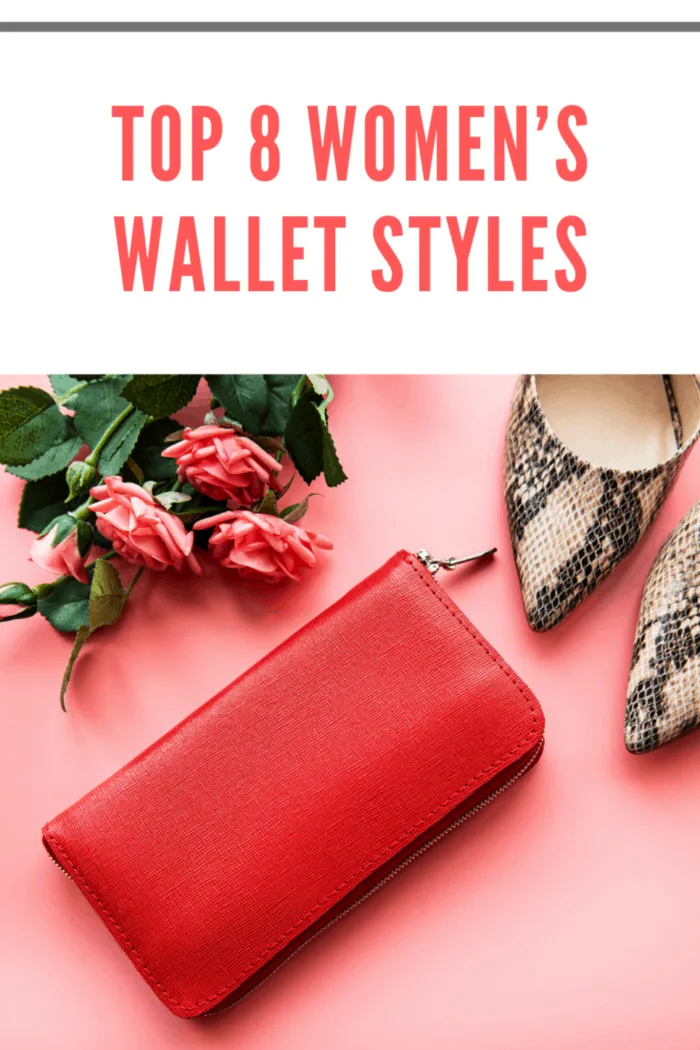 The Tri-Fold Wallet
Bigger than the bi-fold wallet, these feature a 3-fold with more compartments for cards with some on the inside and outside. Yet it is still compact and meant to fit comfortably in your pack pocket or purse.
The Continental Wallet
Also going by the name large or long wallet this wallet is targeted to be able to hold your checkbook, money, credit cards, ID passport, and even change. They make a great alternative if a travel wallet is not your thing.
The Money Clip
To even the playing field women have a money clip option too. These are significant for the woman on the go who does not want anything bulky to get in her way. It stores your cards and cash, it's compact to fit in your pocket, and they come in stylish styles.
The RFID Wallet
Crafted with a unique inner lining, these wallets protect the radio frequency identification chips (RFID) in your credit or debit cards from unauthorized scans by potential identity thieves. (FDA)
The Wallet on a String
I am certain you've seen these and thought there were just small purses, but no, they are a wallet on a string. It's a wallet attached to a long strap or chain that you can drape across your body. Therefore, allowing you to be hands-free yet hold more of the items you might require when you're going out.
Have some wallets perked your interest? There are many shops online to view products to find the right wallet style and color for you.