You see celebrities everywhere. On tv, billboards, on social media. Wouldn't you like to know how to look like a celeb every single day?
Channel your inner celebrity by dressing like your Hollywood favorite. You may even start acting like them too.
Keep reading for our tips and tricks on how you can look like a celebrity every day.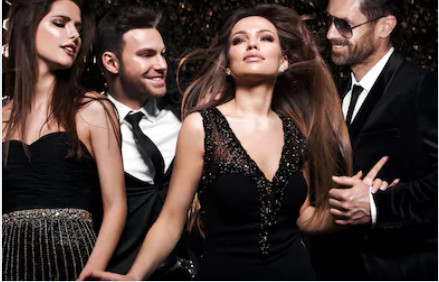 Hollywood Style: How to Look Like a Celeb Every Day
Designer Quality Clothes
A great way to look like a celebrity each and every day is to buy clothes that are either designer or look like a designer. You probably don't have the same bank account as a celebrity but buying and wearing clothes that look like they were made by a famous designer will make you stand out.
Wear Sunglasses
One thing that celebrities have in common is that they walk around with sunglasses. They can be giant and oversized, or they may be the tiny sunglasses that are now in fashion with famous celebrities. Regardless, walking around in a pair of fashionable sunglasses will make you feel like a celebrity.
Carry a Designer Bag
The best way to look like a celebrity is by carrying around a designer bag. You may be spending a pretty penny on a new designer purse, but you will get more use out of a bag than an article of clothing.
Saint Laurent's designs beautiful and unique bags that will make you look like a rich and famous celebrity. Carrying around this accessory will have everyone asking where you got it from.
Take Care of Yourself
If you know one thing about celebrities, it is that they always take care of their bodies. Whether it is working out or what they eat, celebrities are strict.
You can work out like your favorite celebrity to really start looking like a celebrity yourself. Another great thing to do is to check out your diet compared to a celebrity diet. If you start eating like a celebrity, then you will feel more like a celebrity.
Pearly White Smile
When you look at a celebrity, the first thing you may notice is their pearly white smile. They also have very straight and perfect teeth. To look like a celebrity, you need to take care of your own smile.
Make sure you're going to the dentist at least twice a year. You also can schedule an appointment with a cosmetic dentist that can straighten or whiten your teeth, so you have that perfect celebrity smile.
Perfect Your Skincare Routine
Celebrities look good with or without makeup so you will want to make sure that your skin glows. You may need to spend some time researching how you can perfect your daily skincare routine and make it just like a celebrity. Your skin is important, and you will need products that work for you.
How to Look like a Celeb
So when it comes to how to look like a celeb, it is easy. Just follow our tips on how to take care of your body inside and out while also buying a few designer items.
Looking like a celebrity can be fun and make you feel more confident.
Make sure you follow us, so you never miss a post about how to improve your life whether it is with a new recipe or a better lifestyle.