I received GoMacro bars in exchange for this post. All opinions are my own.
Introducing GoMacro Bars: The Perfect Fuel for a Healthy Lifestyle!
Are you looking for a delicious, wholesome snack that keeps you energized throughout the day? Look no further! GoMacro Bars are here to revolutionize your snacking experience and take your health and wellness to new heights.
Indulge in the mouthwatering flavors of GoMacro Bars, carefully crafted with organic, plant-based ingredients that are not only good for you but also good for the planet. These bars are a delightful blend of taste and nutrition, satisfying your cravings while providing your body with the essential nutrients it needs.
Why choose GoMacro Bars?
Natural and Organic: They believe in the power of nature. That's why their bars are made with organic, non-GMO ingredients, free from artificial additives, preservatives, and refined sugars. It's pure goodness in every bite.
Plant-Based Powerhouse: Whether you're a committed vegan or simply looking to incorporate more plant-based foods into your diet, GoMacro Bars are a fantastic choice. Packed with protein-rich nuts, seeds, and grains, these bars provide a sustainable source of energy.
Satisfying and Delicious: These bars come in a variety of mouthwatering flavors like Peanut Butter Chocolate Chip, Coconut + Almond Butter + Chocolate Chips, and Cashew Caramel. Every bite is a delightful combination of texture and taste that will leave you craving more.
Fuel for Every Adventure: Whether you're hitting the gym, going on a hiking trip, or need a quick snack on the go, GoMacro Bars are your reliable companion. They are portable, convenient, and ready to keep you fueled and focused no matter what challenges come your way.
Mindful and Sustainable: They care about the environment as much as they care about your well-being. All GoMacro Bars are wrapped in 100% compostable packaging, making them a guilt-free choice that supports a cleaner, greener planet.
Don't compromise on your health or taste. Elevate your snacking game with GoMacro Bars! Grab your favorite flavors today and experience the goodness of organic, plant-powered nutrition. Your body and taste buds will thank you!
Visit their website or your nearest store to explore our full range of flavors and discover why GoMacro Bars are the perfect fuel for your healthy lifestyle. Start nourishing your body the right way with GoMacro Bars.
Our GoMacro Bars Review
GoMacro is a family-run natural food company with roots in organic farming and dedicated to making the best tasting food with the highest quality ingredients. Everything GoMacro makes is 100% vegan, USDA certified organic, certified non-GMO, Gluten-Free, and made from mostly raw ingredients. At their core, they believe that everything we put in our bodies should have a beneficial impact.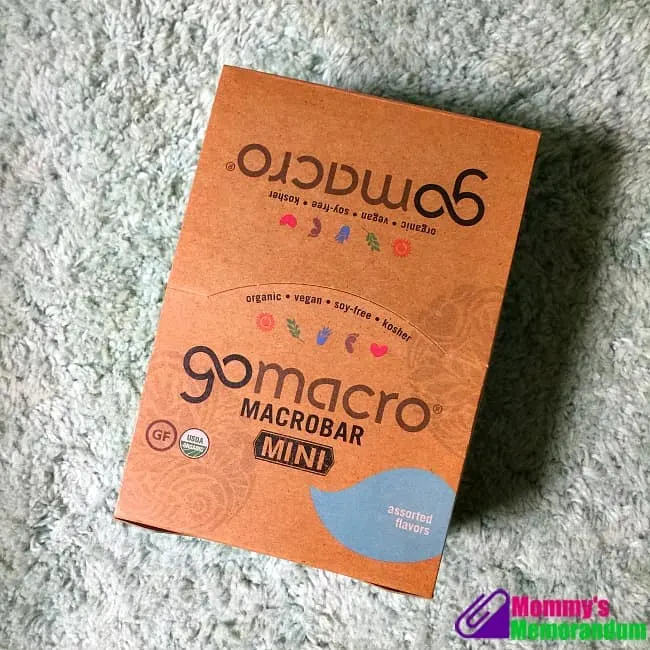 I'm not a big "bar" eater. I keep a couple in my purse for when I'm hungry and need something…and my kiddos will eat
bars as snacks
. I have an understanding, though I don't follow my knowledge, specifically, about what is bad and good for a body. One thing that really stood out to me on the GoMacro bars is that when I was reading the ingredients, "Organic" precedes every ingredient. They have almost 200 calories per bar, depending on the flavor. They taste good!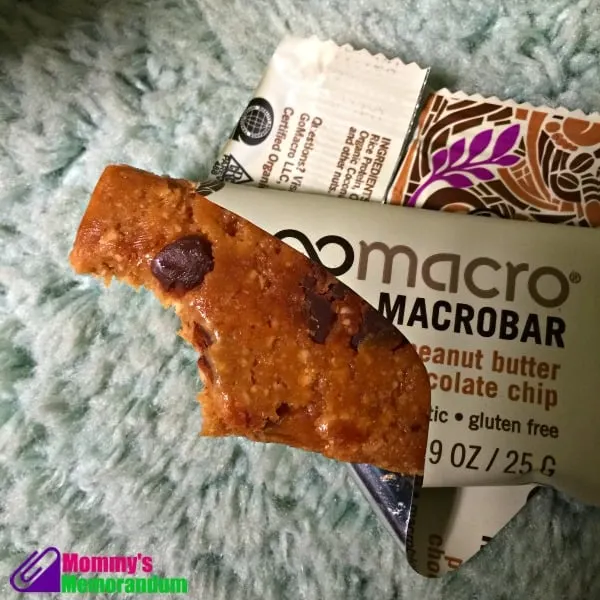 MacroBars retail for ($2.89) You can find them online through the GoMacro website.


You'll find GoMacro bars available in 11 incredible flavors:
Protein Pleasure (Peanut Butter Chocolate Chip)
Sweet Rejuvenation (Cashew Butter)
Protein Replenishment (Peanut Butter)
Prolonged Power (Banana + Almond butter)
Protein Purity (Sunflower Butter + Chocolate)
Wholehearted Heaven (Almond Butter + Carob)
Balanced Goodness (Granola + Coconut
Sweet Revival (Sesame Butter + Dates)
Sunny Uplift (cherries + berries)
Protein Paradise (Cashew + Caramel)
Morning Harves (apples + walnut)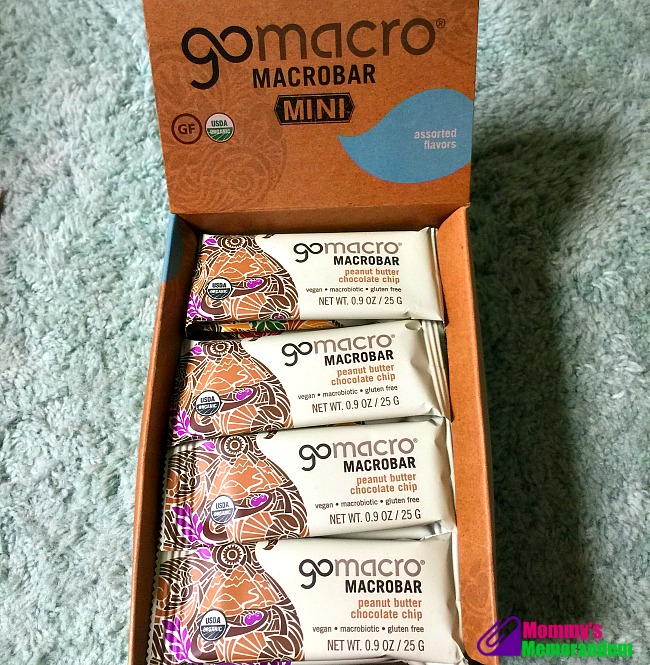 These are GoMacro's original and most popular bars that are guaranteed to satisfy your hunger and deliver plenty of clean-burning natural energy.
All MacroBars are USDA organic, non-GMO project verified, kosher, gluten-free, and vegan certified.
The website has a Store Locator, and US residents can order online.