I received this product in exchange for an honest review. All opinions are my own.
The Morning Pep Orange Essential Oil is my newest essential oil. Honestly, I didn't even know there was such a thing!
It comes in an amber 4-ounce glass bottle. The amber color helps protect it from the sunlight so it maintains its potency.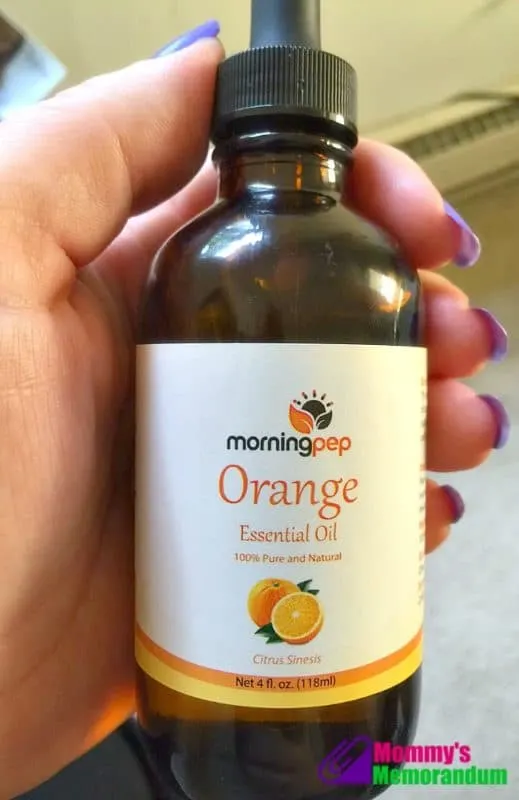 It has an orange citrus smell that is subtle and invigorating.
It is clear in color.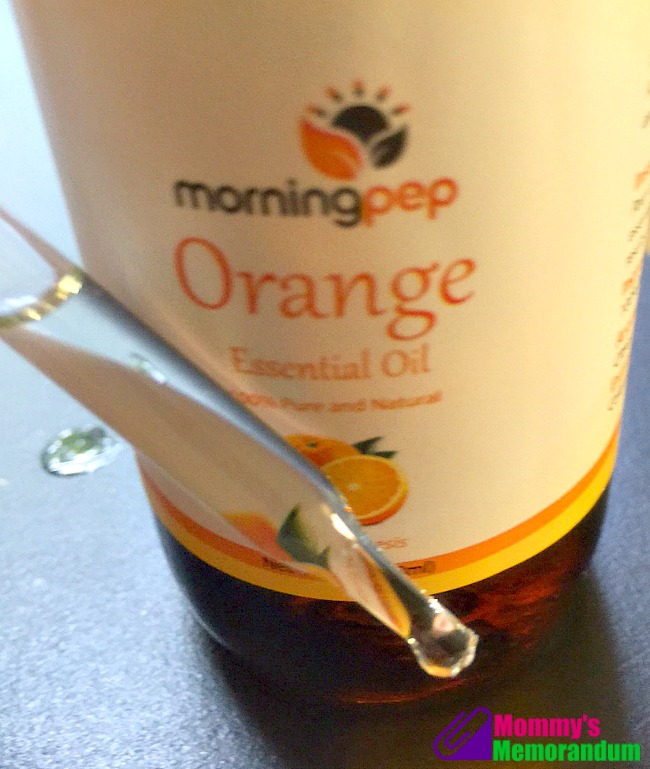 I add to water for a light orange-flavored drink.
Add to an infuser and make your whole room smell intoxicating!
The essential oil of orange has a wide variety of domestic, industrial and medicinal uses. Domestically, it is used to add orange flavor to beverages, desserts, and sweetmeats. Industrially, it is used in soaps, body lotions, creams, anti-aging and wrinkle-lifting applications, concentrates for soft beverages, room fresheners, sprays, deodorants, biscuits, chocolates, confectionery, and bakery items.
This is a great addition to my essential oil collections. We are finding so many great uses for it. Right now, we have it in the infuser (10 drops of essential orange oil and 3 drops of lavender).
Note: We do not recommend the casual ingesting of essential oils. It can cause irritation and possible damage to your organs. Please do not ingest essential oils unless under the supervision of a medical doctor versed in pharmaceutics and an experienced aromatherapist.