Pets like cats and dogs often need our utmost care.
When we adopt them, it's our responsibility to put a roof over their heads, feed them, and give them a comfy place to sleep in.
They're those adorable animals that make us happy most of the time, even if they do cause some trouble.
Still, they can make a home pretty lively.
We happen to enjoy their company and their little games, especially if you're a dog person.
Speaking of providing care, our dogs deserve treats, right?
Especially when they've been good.
Even though there are lots of treats to choose from, we can't say that one of them's the best.
Does it give health benefits?
There is a wide range of products to choose from for doggy treats, but make sure to select one with beneficial properties.
Why CBD Oil Dog Treats Are Better Than Store-Bought Goodies–we share just some of the benefits for your fur baby here.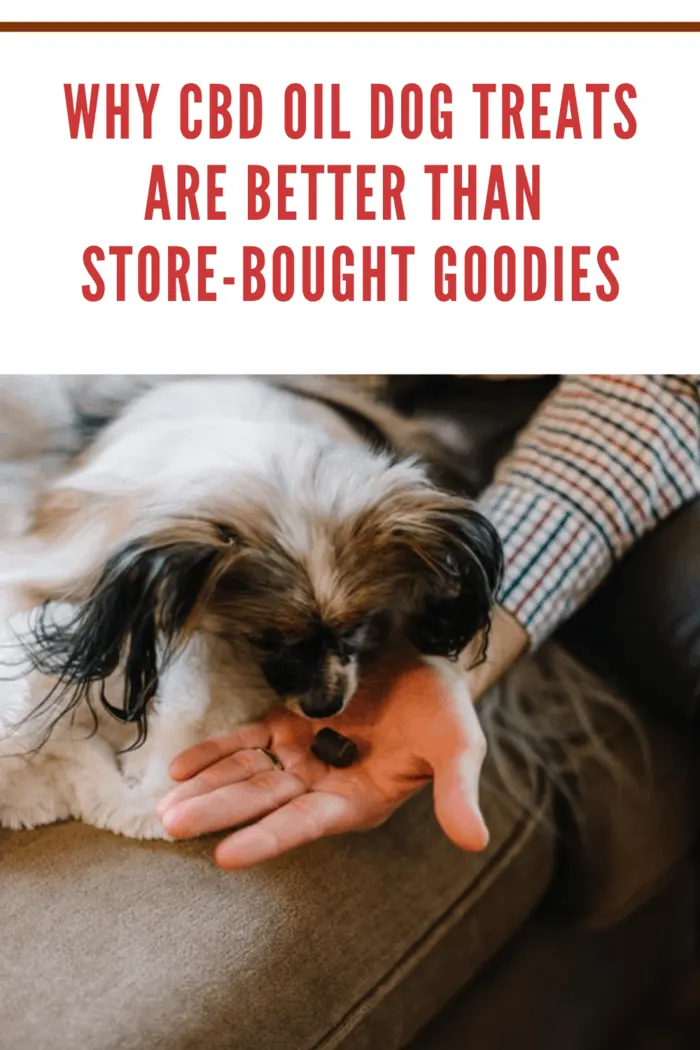 Dog Treats With CBD Oil
Even dogs can identify that what they've been eating is always the same.
It's nice to reward them with something tasty and beneficial to their health at the same time.
Not all dog treats are good for them, you know.
Since our pets need our care the most, we should always know how they feel. In short, their health or well-being is one of our priorities.
This is why some brands nowadays promote CBD products.
Learn more: healthline.com.
What Is CBD Oil?
CBD or cannabidiol is one of the hundreds of cannabinoids found in a cannabis plant.
Although, unlike the other components like THC, cannabidiol is much safer to use.
However, not all species of cannabis Sativa contain that much cannabidiol as compared to hemp.
I know I'm mentioning a lot of names here, so let's get right to it.
First of all, what is THC? It is also referred to as tetrahydrocannabinol.
Like I have said before, it is one of the many components of a cannabis Sativa plant.
However, it's not as safe to use.
This compound is what causes the feeling of getting "high."
Moreover, it causes brain fog, and we don't want to give this to our pets now, do we?
Now that we've made that clear let's get to where CBD is extracted – the hemp plant.
Hemp is one of the species of cannabis Sativa.
Let's not get this plant mixed up with marijuana.
Both are from the same plant species but have different properties.
One of which is the cannabidiol content. In contrast to marijuana, hemp is where cannabidiol is extracted because it contains no more than 0.3% THC.
This way, your pets can enjoy the benefits it gives without experiencing psychoactive effects.
How does it work?
There are lots of studies that still need to be done.
Research says that there's no specific information about how cannabidiol affects dogs.
We know that CBD interacts with the endocannabinoid system that is found in any person or animal.
It helps balance the multiple functions of our body, including appetite and even our moods.
Furthermore, it does help with improving functions in the body, along with the many other benefits it gives.
It can also help improve a dog's skin condition, reduce inflammation, seizures, and many more.
Cannabidiol's benefits may seem endless, considering many people have already experienced its wonders.
We can all agree that we humans can benefit from this, but animals like dogs as well (PetMd).
Let's learn more about the benefits.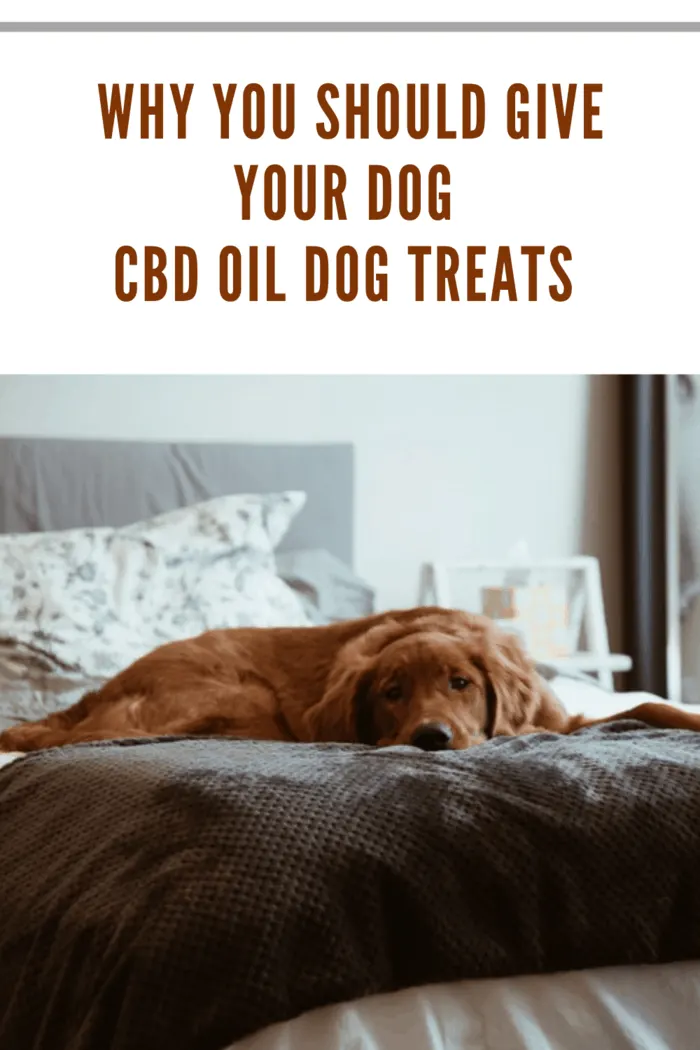 The Benefits of CBD Oil For Dogs
Digestion Problems
Problems in the digestive tract can result in a lot of health issues.
Your pet may lose some weight because of loss of appetite.
There's also vomiting, which can make them feel uncomfortable.
They may also experience diarrhea, constipation, and even excess gas.
All these health issues will make your pet seem less lively, and it's sad to see them like that.
As dog owners, we look for ways to lessen our beloved fur baby's suffering.
Consider giving them CBD oil or treats to avoid health issues like these.
You no longer have to feel sad whenever your dog suffers from any of those problems.
Relieves Anxiety and Stress
Even our dogs can feel stressed, and humans experience anxiety.
We often assume that our pets live carefreely and don't have feelings.
Well, that's the wrong info you got there.
They, too, are sensitive, and who knows?
Maybe they're struggling with something as well.
With that being said, we can all agree that they need a break from it too.
Help them by giving them CBD treats!
Not only are you treating them to something nice, but you're also looking out for their well-being.
Pain Relief
How do you think animals feel if humans can't endure that much pain?
For example, your dog may be undergoing some treatment that causes them pain immediately.
We shouldn't even dare to let them get through that alone.
They're our pets, and we're responsible for them.
Searching for the best medicine to relieve pain make take you some time.
Worry no more because CBD oil for dogs is the best medicine for pain relief.
The best part is that you can conveniently order them online and shipped to your door.
Considering the many benefits, this one is undoubtedly effective. Even for us humans, CBD oil has been known to treat pain.
Trust me when I say it is proven to be more effective than any pain killer there is.
No wonder it has been so popular.
Prevents Growth Of Cancerous Tumors
This one is slightly hard to believe, but you and I know that most people found this beneficial.
Science shows that cannabidiol has anti-tumor properties, which can help reduce cancer risks.
We may lack some research, but many people already trust this product.
It's sad to see our fur babies suffering from cancer.
Let us all prevent it by giving them a dose of CBD.