Have you heard of cannabidiol before? If you have a furry friend to look after, you must have come across its abbreviated name – CBD. History suggests that it has been used for centuries to heal humans, and recently, it has been used for medicinal purposes on animals.
You must have come across sources about weed, Mary Jane, or marijuana, but CBD is derived from a gentler cousin of these plants known as Hemp.
In the past few years, CBD has confirmed its significant place in the world of holistic vets that help dogs with serious diseases.
These diseases can range from cancer to separation anxiety as well.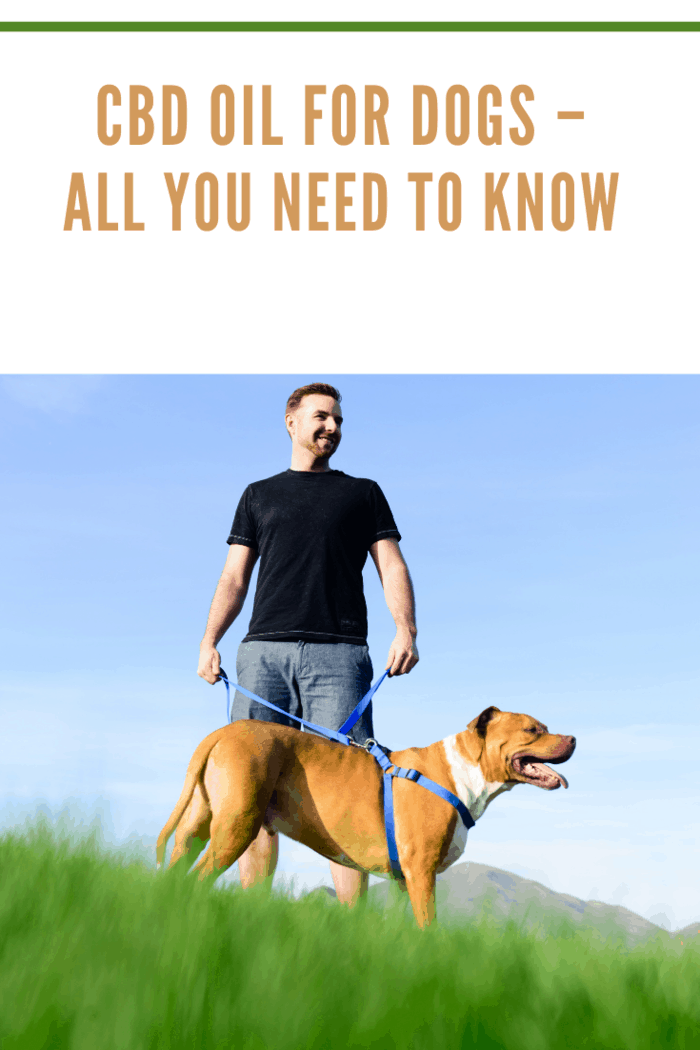 What exactly is CBD?
When we think of CBD Oil for dogs, we think of those tiny bottles prescribed by the vet when our furry friend is going through some medical difficulties.
Medical experts found in Cannabis and Hemp confirm that CBD does not contain the main compound that gives marijuana its psychoactive properties.
That compound is called delta-9-tetrahydrocannabinol (THC).
As a bottom line, CBD will not induce that high that you hear people talk about.
The effects of CBD on our dogs
At present, scientists are busy carrying out vigorous studies to understand the influence of CBD on dogs after they are given the dosage.
However, science has already given us that cannabinoids can react with the endocannabinoid receptors located in the central and peripheral nervous systems.
These brain systems are responsible for maintaining the balance in our body to keep it in a normal and healthy state.
Which health complications does CBD Oil treat?
According to reliable anecdotal evidence collected, dog owners have suggested that CBD oil helped put their puppies to rest.
Several dog owners suggest that CBD Oil can treat certain pains, and there has been a specific emphasis on neuropathic pain.
A monitored dose of CBD oil has also provided evidence of controlled seizures in dogs.
According to medical experts, vets also recommend CBD for its anti-inflammatory properties.
It provides several cardiac benefits, anti-nausea effects, anti-anxiety impacts, and appetite stimulation as well.
Several sources also praise the usage of CBD for its anti-cancer benefits that help prevent several serious conditions in dogs.
CBD for Epilepsy
According to the source, a study has been sponsored by the AKC Canine Health Foundation (CHF) through the Colorado State University's College of Veterinary Medicine and Biomedical Sciences.
The purpose of the study is to evaluate the use of CBD in treatment-resistant epileptic dogs.
However, CHF also hopes this study will help gain significant scientific data on the dose and usage of CBD in dogs that have developed these conditions.
What are some things that you have to look out for?
While there are no side effects from the scientific data collected regarding CBD usage for dogs, CBD does have certain side effects on humans.
It is only a safe bet to keep a lookout for them when monitoring the dosage of your furry friend.
To minimize any complications, make sure that you are following the proper dosage that is recommended.
Increased Thirst from CBD
One of the major side effects includes a dry mouth.
Research has shown that CBD is very active in decreasing saliva production.
In dogs, this would suggest that your puppy will get very thirsty.
You can monitor the amount of water provided to your dog to check if it needs more ever since you started dosing him.
A Lowered Blood Pressure
If high doses of CBD are monitored, studies have shown that it contributes to lower blood pressure.
When it comes to dogs, even a small drop in blood pressure could instantly indicate that your dog feels unwell.
It would create a feeling of light-headedness that you can easily detect from the canine's behavior.
Drowsiness from CBD
CBD can be used effectively in treating anxiety among dogs.
The evidence provided by several dog owners can confirm it.
The calming effect can lead to drowsiness in some cases, and this can cause high drowsiness in cases where the monitored doses are very high.
To prevent this case, you need to regulate a steady dose and keep an eye out for any changing behavior in your furry friend.
CBD Products on the Market
If you and the vet you consult with decide to try the CBD treatment for your dog, there are a few things that you need to keep in mind before purchasing the oil for your pet.
It is settled news that all oils are not the same, and you will need to get the high-quality oil (our choice is Veritas Farms) to have a better chance at the treatment working to help your pet.
This is why you need to look for organic oil.
If you can't find an organic product, make sure that it does not contain any pesticides, fungicides, or any form of solvents before monitoring the dose for your dog.
You also should try not to opt for the cheaper alternatives as they contain toxic substances, including pesticides or heavy metals.
Veritas Farms CBD oil for Dogs is free of additives.
Benefits of CBD
According to dog owners, CBD effectively treats several medical conditions that can grow into a serious problems for your dog.
They can become life-threatening if nothing is done about them, so CBD helps against Anxiety and stress, Moderate to severe pain, Chronic inflammation, Arthritis & joint pain, Epileptic seizures, digestive problems, nausea, or certain symptoms of cancer too.
Lastly!
Keep an eye out for harmful products when giving them to your dogs.
You can try to purchase CBD in liquid form as it is the best way to bring effective results for your pet.
However, other alternatives include buying or making dog treats that contain CBD.
It might be a little difficult to monitor the dosage without the drops.