Selecting bedding or which kind of bedding and how many bassinet sheets you need for your bassinet is not difficult if you know which parameter you have to evaluate the bassinet's bedding.
Every bassinet is different in design, but all the bassinets use almost the same CPSC standard as a JPMA certified bassinet but vary in size and shape like oval, square shape, etc.
Before I help you select which Sheet is best suited for your bassinet, let me clear one thing; Don't add any extra sheets, pillows, or anything else to the bassinet as per the safety standard.
In September 2012, Onsafey.cpsc.gov published a paper in which they advised parents not to use any bassinet accessories:
CPSC staff estimates that between 1992 and 2010, there were nearly 700 deaths involving infants 12 months and younger related to pillows and cushions placed in or near a baby's sleep environment. Almost half of the infant crib deaths and two-thirds of bassinet deaths reported to CPSC each year are suffocations caused by pillows, thick quilts, and overcrowding in the baby's sleeping space.
Suppose you can't add new bedding to the co-sleeper bassinet, then what you benefit from buying a new sheet for the bassinet.
I have three sets of bedding for my baby.
An infant does shit, vomiting, and pees a lot of time in a day.
If you don't have a spare sheet for your baby, your baby has to wait until you do the laundry.
And in the winter season, an extra set of sheets can help you keep your bassinet warm and clean.
When you are traveling, you don't have enough time to clean that kind of stuff, so having extra bedding is always a better option.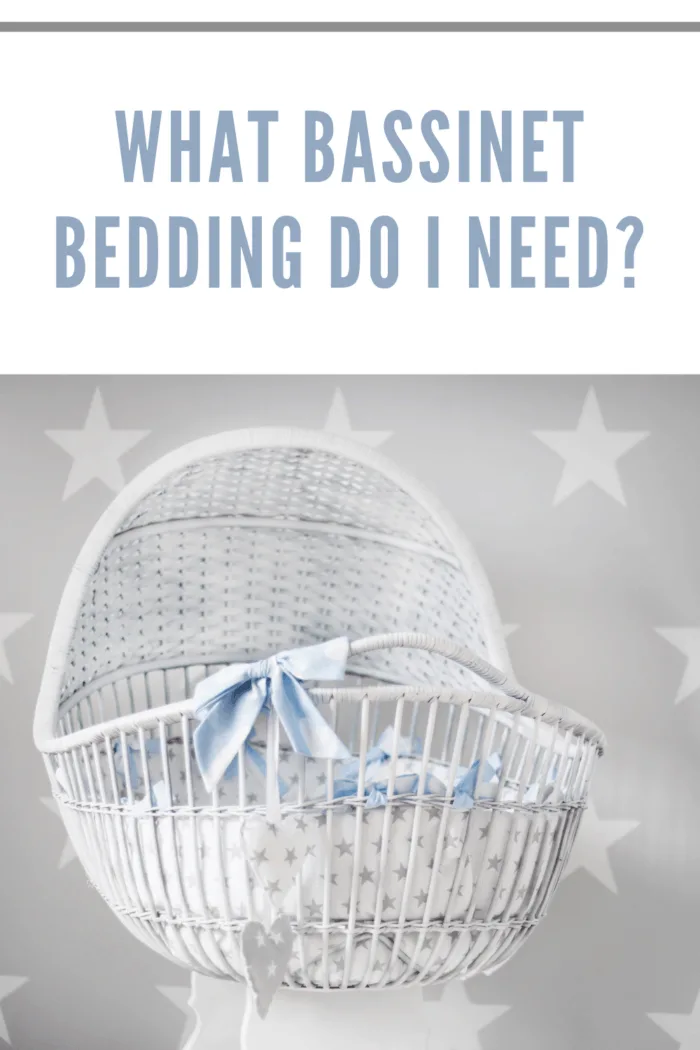 What Bedding Do I Need for a Bassinet?
Becoming a parent is always an exhilarating experience.
Yet, it can be an apprehensive time, especially for first-time parents adjusting to a baby's sleep patterns.
There are so many decisions that need to be made, "what type of bedding do I need for bassinet" is just one of them.
So, let's check the parameter you can evaluate for bedding for the bassinet.
1. Flat Surface Sheet
Pediatricians recommend a flat surface as the best sleeping position for an infant.
Laying the baby straight on its back dramatically reduces the risk of suffocation.
The most important thing to keep in mind when selecting the bedding for your baby's bassinet's shape and size.
With a flat mattress choosing the perfect Sheet is essential.
Bed sheets should be large enough to cover the mattress exactly and fit tightly so it doesn't wrinkle or fold.
The NODNAL Co. Bassinet Fitted Sheets come in a pack of three.
The sheets have elastic at the back, which grips the mattress snugly from all sides and ensures that beds with dimensions up to 16″ by 32″ by 4″ are covered precisely.
This means they fit almost any standard bassinet mattress.
The sheets are made out of soft jersey material and can be washed in a machine.
2. Normal Sheet
If you are looking for extra padding to increase the mattress's softness, then Ely's and Co.'s bassinet sheets are the best options.
These come in a pack of two and can fit any standard-sized mattress regardless of the shape.
The elastic solid on the back allows for the perfect fit.
Whether the mattress is rectangular, oval, hourglass, or any other shape has dimensions up to 16″ by 32″ by 3″.
The sheets are made of incredibly soft, knitted jersey material, which is machine-safe.
The two designs are polka dots and stripes, and the neutral color scheme means that both sheets will go with the type of bassinet and nursery aesthetics.
I hope it helps you to find the best Sheet for the bassinet.
Here is the list of the best bassinet sheets of 2020.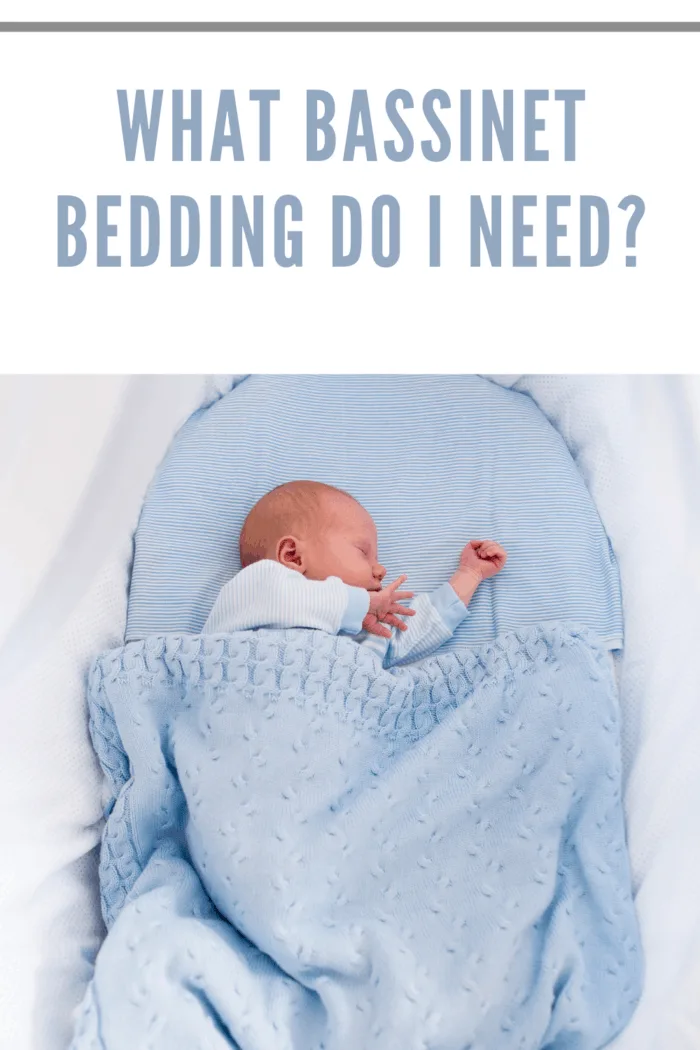 What Type of Sheet Should I Use?
Well, it depends upon the design of the bassinet you are using.
If you mean which type of bedding should you use?
Then the bedding has no style.
But you can go with a flat surface or familiar bedding based on your baby's need and according to your observation.
1. Size of the bassinet:
When selecting the Sheet, keep in mind the size of the bassinet.
Usually, most sheets fit all standard-sized bassinet, give or take a few inches.
But, if you are still unsure, then also measure the mattress and select bedding accordingly.
Having a correctly fitted sheet is essential for providing your baby with maximum comfort and safety.
The bed should be completely wrinkle-free.
Otherwise, the mattress will be exposed, your baby will not be comfortable, and the mattress will also get dirty.
2. The shape of the bassinet
Mattresses for bassinets come in several different forms.
They can be rectangular, oval, hourglass, etc.
Most sheets, however, have enough space to allow for different shapes.
The sheets have strong elastic that enables the Sheet to conform to the mattress's body for a snug and perfect fit.
Make sure you are aware of the mattress's shape when buying the Sheet.
A perfect fit, as mentioned above, is essential.
Now, Let me know which bassinet sheets you will buy and why.
Let's help other moms like you to make quick decisions about choosing the bassinet sheet.
Don't forget to share this article because sharing is caring.