Caramel is fall's hottest flavor trend. We love it in coffee, like Starbucks Salted Mocha and it pairs delectably with the harvest of apples.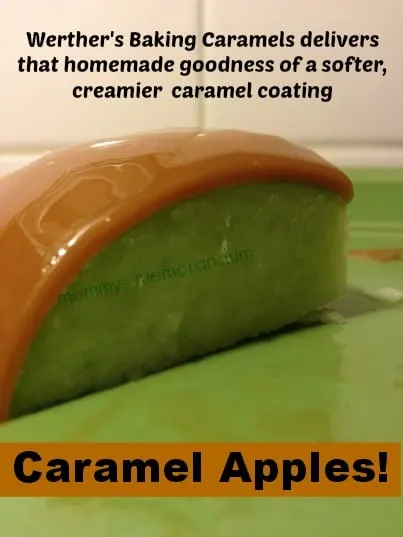 With great gratitude to the folks at Werthers and MomSelect, we hosted a Caramel Lovers party. It was my first experience with Werthers Baking Caramels and wow! I can't think of a better caramel.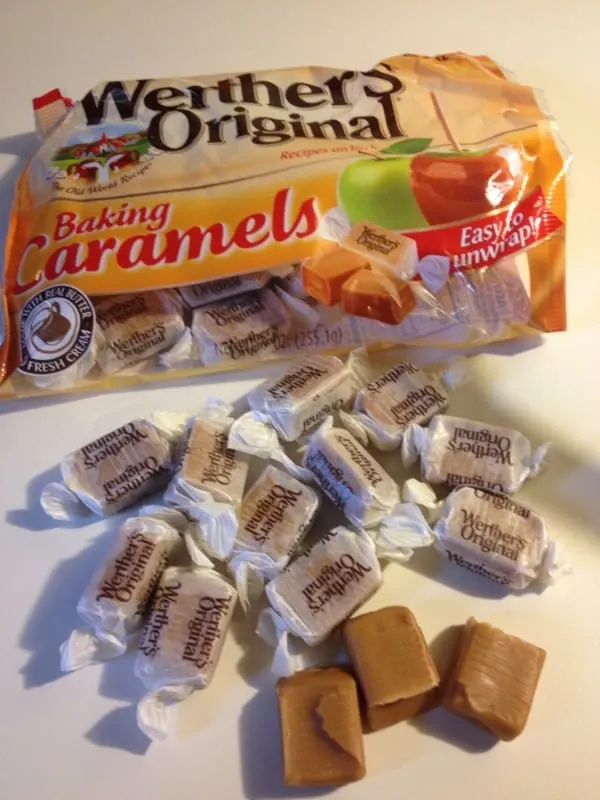 One of the first things I fell in love with was the wrapper. I have spent far too much time in the kitchen unwrapping cellophane caramels. It was cumbersome. I didn't always get all the cellophane off and it took up too much of my time I had set aside to indulge in baking. With Werthers Baking Caramels, the wrappers protect the caramel, but come off easily–so easy children 7-10 volunteered!
Once we had the Werthers Baking Caramels unwrapped, of course, the temptation was tasting it. Everyone put one in their mouth and savored the flavor and texture. Everyone like the flavor, but it is baking caramel so the texture wasn't what folks were necessarily expecting.
After a taste test we set out creating the recipes.
We started with a Caramel Apple Tart recipe.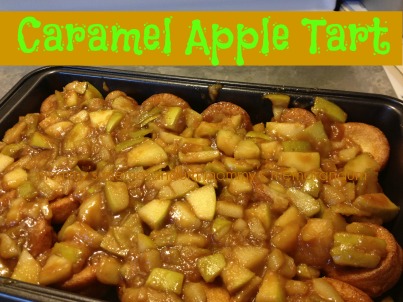 Combined the flavors of granny smith apples and caramel reminds me of fall and is quickly remembered as a comfort food! This simple tart combines the sweetness of caramel and the tart apple flavor to create an easy dessert that is beyond delicious! The house smelled amazing. We used individual pasty cups rather than the puff pastry, making it easy for each person to have one without any effort.
While the caramel apple tart cooled, we set to making EASY Caramel Apples.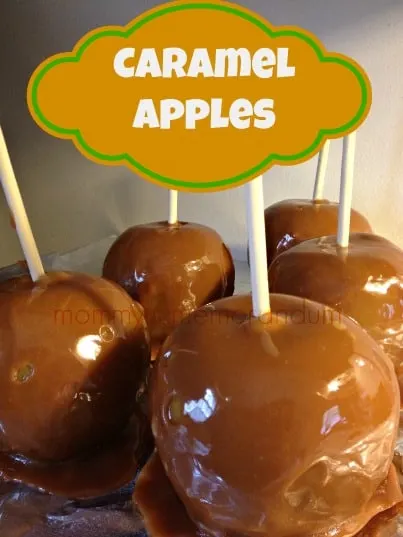 This was the recipe I was dreading most. I have made caramel apples before and boiling sugar and company aren't always a good mix. The task of coating the apple has been a challenge. But this recipe. This recipe is different. Werthers Baking Caramels create amazing caramel apples using a microwave! We had 10 caramel apples in about 20 minutes!
While the apples chilled in the refrigerator we made everyone's holiday favorite, Peanut Brittle.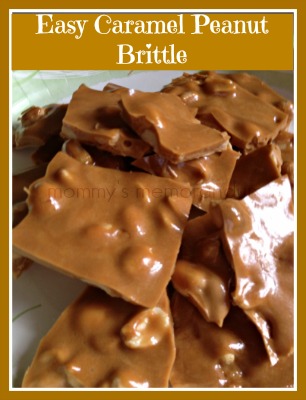 Again, easy. It was fascinating to watch it harden and the children all loved getting to break it into pieces to try!
Our party was a sumptuous event filled with friendship, baking and feasting. This holiday season, pick up a bag, or two, of Werthers Caramels and discover luxurious caramel and the indulgent flavor of fall!