Sweeten up breakfast with this easy caramel apple tart.
This tart features the crisp tartness of granny smith apples and the rich, sweetness of caramel.
I think it's the perfect combination.
Serve it for breakfast, or even dessert.
Flakey puff pastry topped with ooey-gooey caramel-coated apples and the perfect amount of cinnamon.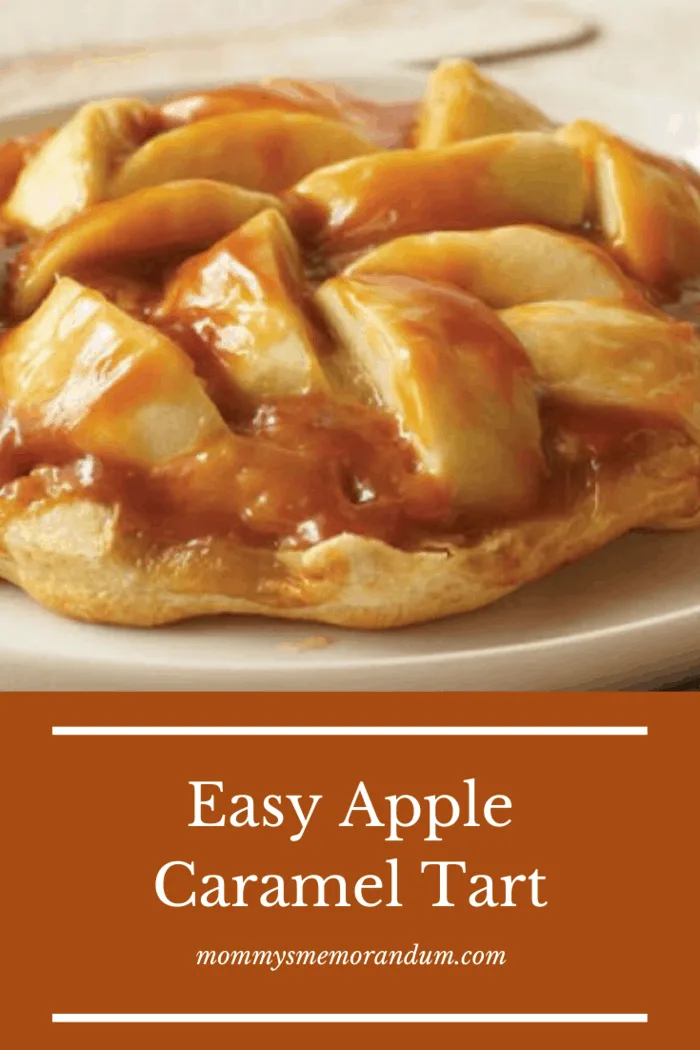 Serves 4
Prep time: 15 minutes
Cook Time: 30 minutes
Total Time: 45 minutes
Caramel Apple Tart Recipe
Ingredients:
1 sheet frozen ready-to-bake puff pastry, defrosted
3 medium Granny Smith apples, peeled and cored
2 Tablespoons butter
1/4 teaspoon ground cinnamon
16 pieces baking caramels, unwrapped (or try making homemade caramel sauce)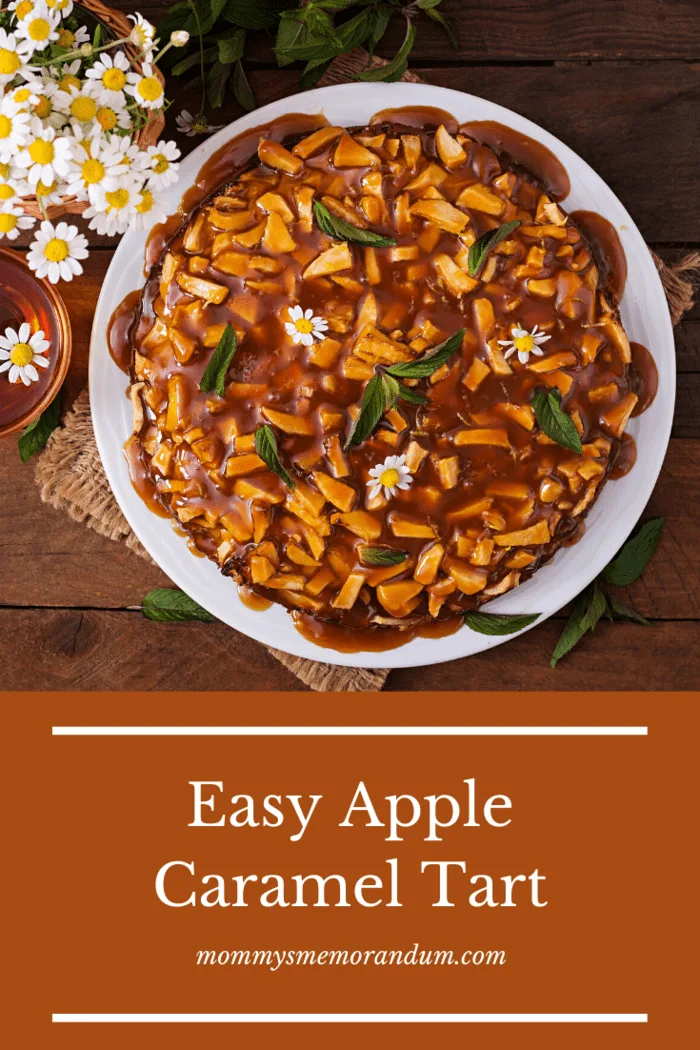 How to Make a Caramel Apple Tart:
Preheat the oven to 425 degrees. Line a sheet pan with parchment paper.
Place the puff pastry onto the prepared pan.
Roll a rolling pin over the pastry to flatten it slightly and help remove any creases.
Prick the pastry surface all over with a fork.
Bake pastry for 15 minutes, or until golden brown.
Set aside.
Cut each apple into 8 wedges.
In a large skillet, over medium heat, melt the butter.
Add the apples to the butter and cook for 10 minutes, stirring occasionally, until apples begin to soften.
Reduce the heat to low and cook apples for an additional 5 minutes or until apples are soft and cooked through.
Remove apples from skillet to plate and set aside.
Return the skillet to the burner and over low heat, add the baking caramels and the cinnamon.
Cook for 5 minutes, stirring frequently.
Return apples to the skillet and fold into the melted caramel.
Spoon the apples and caramel over the prepared puff pastry and serve.
It's best eaten warm, but still good the next day.
It's perfect for crisp fall weather, but you'll want to eat this Easy Apple Caramel Tart year round!
Try adding raisins or chopped pecans or walnuts for additional flavors and textures.