Ah, wedding. One of the most important and romantic moments in someone's life. It is a time where you form a bond with that special someone you've cherished for a long time. So an ideal moment demands the perfect setting and aesthetic appeal. You will have to consider a theme plus all that relates to it. Décor comes next. But no matter what you do for such a prestigious event, you cannot go on without flowers. That's right. No wedding ceremony is complete without flower arrangements. There exists a plethora of designs and selections you can choose from overall. But will they be expensive? Can they truly add appeal to the setting? Is there a company I can hire to arrange my wedding flowers on my behalf? Let's take a look.

Flowers And Weddings
It is a fallacy that a wedding is complete with no flower arrangements around. For some individuals, the blossoms and buds are only for decorative purposes and nothing more. But for others, having flowers for that special day has a meaning. Plus, there is more than one way to decorate with flowers. Here are some of the hot and in-demand flower arrangements and styles you can give a shot:
Wedding boutonniere
Wedding corsage
Flat lay
Flower crowns or halos
Flower petal carpets
Pomander
And so on
Let's Talk About Costs
Of course, you will have to consider your budget for that big day. After all, it happens only once in your life. So you want to make it as thrilling as it could get. However, don't go overboard with the expenses. So how much do wedding flowers cost? The average cost of flower sets and arrangements for a small wedding is around $1000 or less. Medium to large-scale weddings will triple that amount. But, overall, it depends on the bride, or whoever is in charge of the expenditure. Here are some of the factors to consider when it comes to flowers:
What kind of flowers do you want?
Do you have special arrangements you wish to place?
Will you hire a wedding flower company to do it for you?
When will the ceremony take place? You might have some issues with seasonal flowers.
The list of questions and factors goes on and on. So, it is paramount that you imagine and know what you want.
And Speaking About Flower Specialists
For non-brides, flower bouquets and arrangements look one and the same. However, that is not the case for flower design and arrangement specialists. These companies and professional workers take their work seriously. A simple flower set may be ordinary for you, but not for them. Plus, the best part is that you can get in touch with such a company to deal with your flower problems on your behalf. More than a thousand companies are available, including Supernova wedding flowers, that can manage your floral matters.
Hiring a flower company will cost you a bit more cash, but the best part is that it is one thing less for you to worry about as the big day inches closer. You can get back the money later.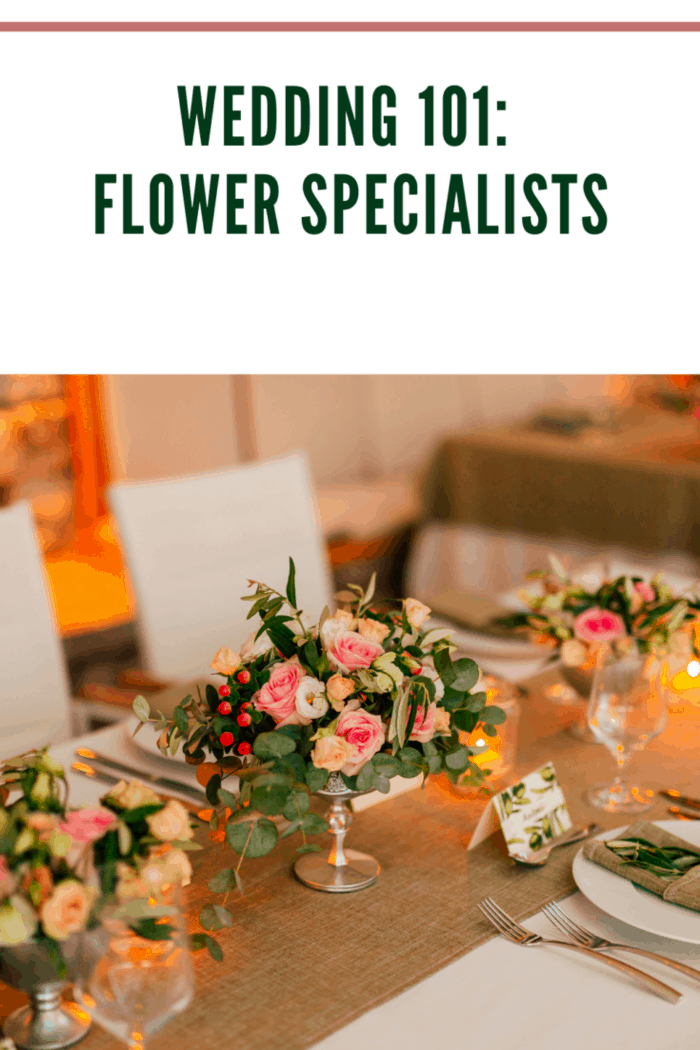 Is Hiring A Floral Company Worth It?
That is a complete yes from us. Letting the pros work also comes with plenty of perks. Check some of them out below.
A flower company has access to high-grade flowers and buds. So trust them to make your setting to be one-of-a-kind.
Such companies have years of experience. Thus, they will do the work efficiently and most often in less time needed. They leave no margin for error and will make sure to pay attention to detail.
No matter what happens, time will fly, especially as that big day keeps getting closer. So to let the pros work on your flower needs saves you a lot of time. You can focus on other things instead, such as invitations, budgeting, and so on.
Each company has its share of charges and prices. But take it easy, as they are affordable and practical. Imagine this scene: making arrangements on your own, but then you realize you don't like the appearance. That is quite the problem. So what you can do is stick with a professional. Doing so will save you some cash and the trouble of arranging with no expert help.
As A Conclusion
Flowers and arrangements are one thing. Plus, that big day is getting nearer, but there is no need to panic. You can go ahead and deal with the flower issues with no professional assistance. But if things get messy and plans don't work out, it would be best to leave the matter to the professionals. The move will give you time to think about your next move. You will have to spend a bit more on such an action, but it will be worth it.
---
Resources: