Attending a wedding is a beautiful thing.
Being the one who is holding the wedding is a beautiful thing.
Weddings are wonderful moments to share and remember with others.
Every wedding has a specific mood and feel.
The location of a wedding, theme, and types of wedding bouquets create the type of environment the bride (and groom) may seek.
On average, couples spend $33,000 to set up and organize their wedding.
Are you in the process of selecting which wedding flowers you want for your wedding?
Keep reading to learn which bouquet is the right choice for you and your budget.
Types of Wedding Bouquets
Getting the right bouquet for a wedding will take a bit of research.
You can work with a florist to gather ideas on what you want.
They have experience offering their help and expertise with weddings and can provide you recommendations.
You can later purchase your wedding bouquet from them after you consult about options.
Posy
The classic choice for most brides is selecting a posy arrangement.
It is just as wonderful for bridesmaids and flower girls too.
Since this type of bouquet is small, it is perfect for petite people.
It has a rounded style made up of mostly flowers like peonies, roses, and gerbera daisies.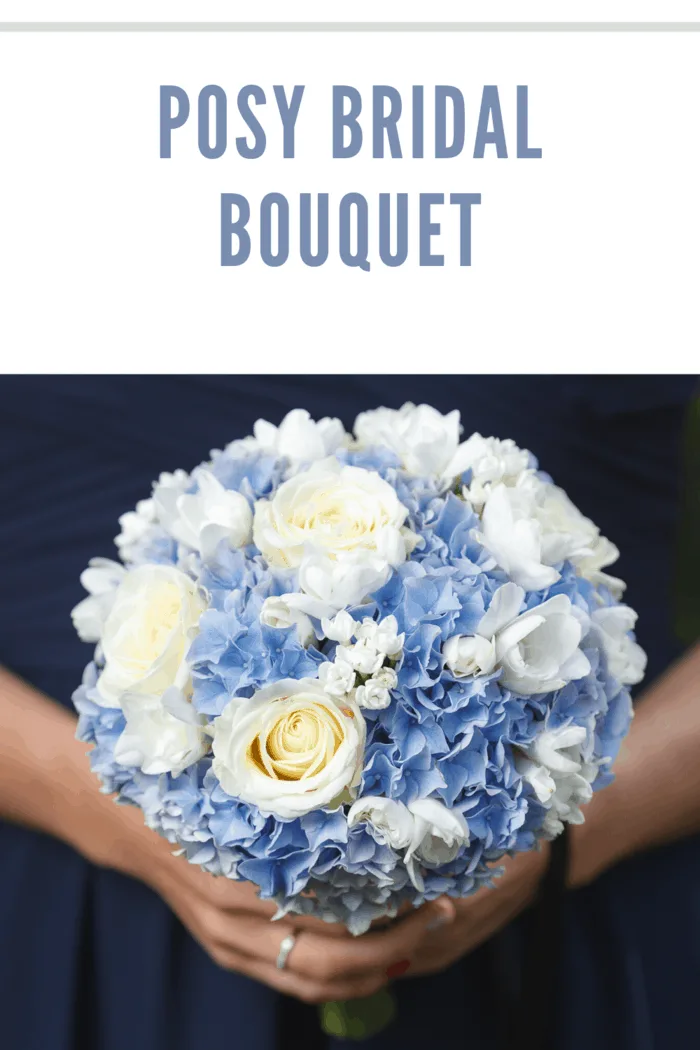 Round
Another popular type of bouquet is round bouquets.
They have a round shape, as expected with more flowers than greens.
It is similar to a posy bouquet but is bigger and more structured.
Any flower with a round bloom is an excellent choice to pick such as roses or anemones.
Those who are looking to hold a modern or traditional wedding will love this style.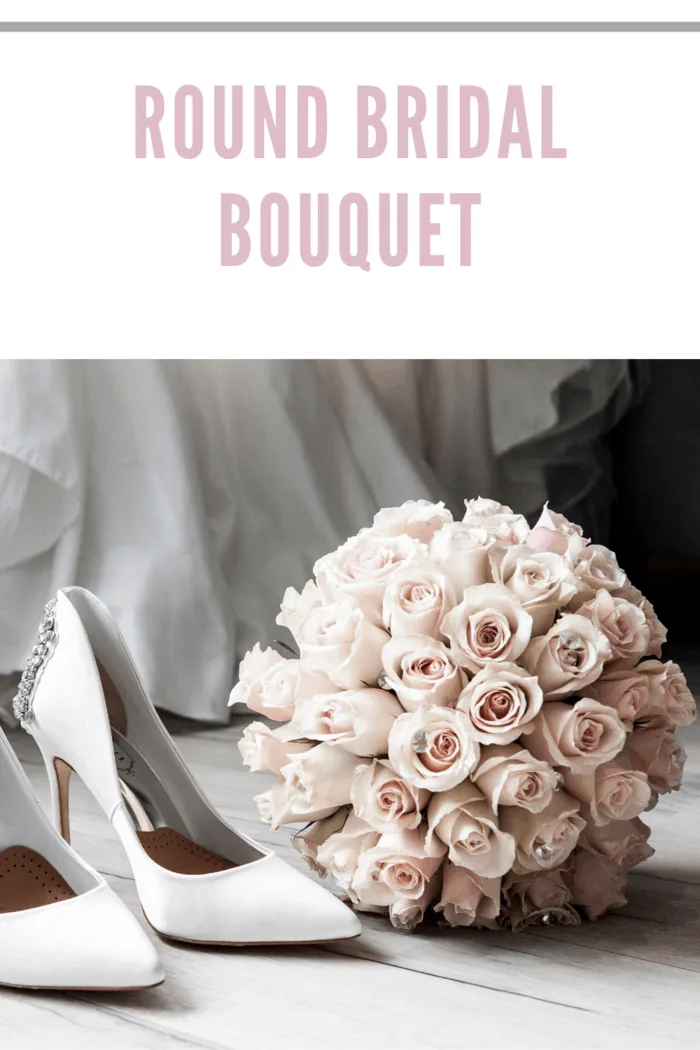 Cascade
This form of bouquets has a waterfall arrangement and a stunning tapering effect.
Cascade bouquets are supposed to drop or hang in front of the hand.
This creates the teardrop look because it is rounded on top, and pointed at the bottom.
Inexpensive, elegant and high-end weddings alike can enjoy this look with the right flowers.
While any flower will look beautiful, garden roses and lilies are a popular pick.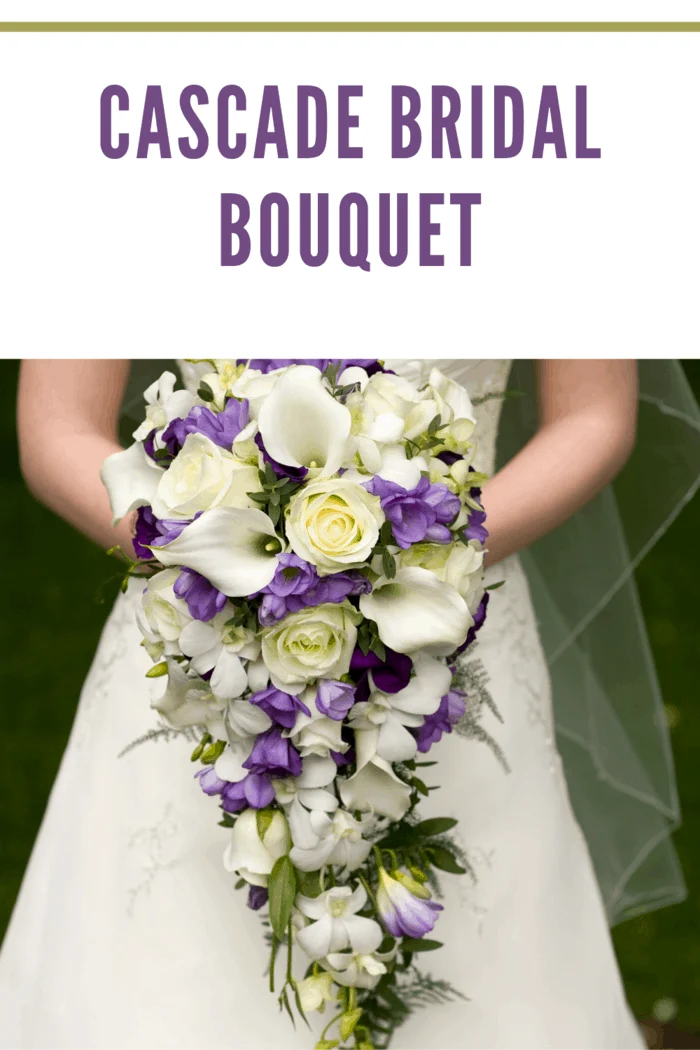 Pomander
Pomanders are often used for children and flower girls, but can also be used by the bride for a wedding.
This type of bouquet has a round ball of flowers held together by ribbons or twine.
It is often worn on the wrist.
Some women will enhance the bouquet's beauty by adding colorful gems.
Sunflowers, roses, and carnations are often picked.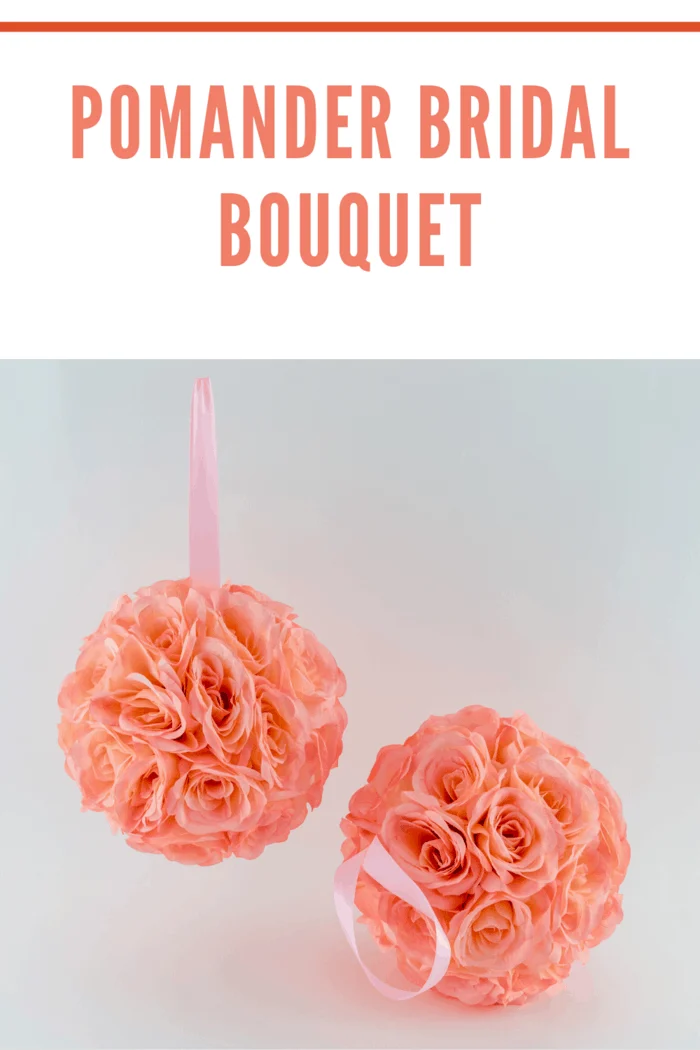 Biedermeier
Biedermeier bouquets are also round in shape.
However, they are tighter in its arrangement.
The flowers are usually cut to be uniform and are aligned in concentric circles.
This creates a striped look to the flowers.
This bouquet will fit for those wanting an artistic wedding and ignites one's creative side.
Flowers like dahlias and orchids are splendid for the eccentric arrangements.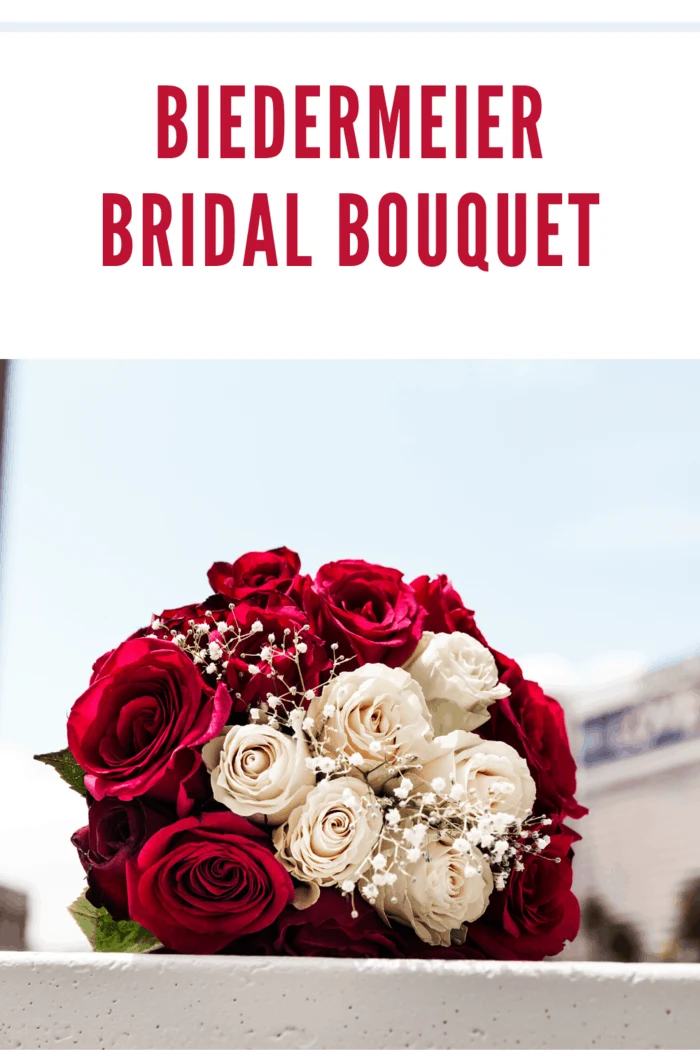 Composite
Composite bouquets (also called glamelia) are usually made of individual petals.
These petals are shaped and secured to resemble a single, large flower in bloom.
This bouquet is stylish and compliments anyone who wants to add drama to their wedding — in a good way.
Fan Style
Fan bouquets are a great choice for those who want to create a vintage style wedding.
It is made of a simple fan made from plastic, branches or other material.
The fan is intertwined with leaves and flowers.
The eye-catching shape is sure to stand out for those who want to step away from traditional weddings.
Hand-Tied
As the name suggests, the flower arrangement is held together and tied by fabric or a ribbon.
This is often a great choice for a DIY bride.
If you would like to make this, arrange flowers in a spiral pattern until the desired size and shape is made.
Adjustments can be made at any point by gently tugging it.
Before tying the flowers, it is best to secure it with wrap first.
Pageant/Presentation
They're not only popular at competitions such as Miss America, but they have become a staple at weddings too.
These bouquets may be arranged in a chic, elegant, or simple for any wedding.
The bouquet is comfortable enough to fit in the crook of the arm too for easy carrying.
Standard calla lilies are used often for this type of bouquet as well as orchids, roses or tropical flowers.
Contemporary
There is no real order with this type of bouquet, as it can be arranged any way a woman sees fit.
Greenery and flowers may poke out at various angles to make a unique finish.
It can spark anyone's inner creativity because it is unconventional and versatile.
Tropical or exotic flowers like monstera or birds of paradise often work best with contemporary bouquets.
Nosegay
Nosegay is a traditional bouquet used at weddings.
The flowers are usually round and tight in its' arrangement.
They are cut evenly for the sake of uniformity.
What differentiates Nosegay from other bouquets, like Biedermeier, is that a focal is used.
Usually, the focus is on greenery instead of flowers.
The focus may also be on a particular flower placed in the center or a specific color displayed to attract the eyes.
Single Stem
Rather than having an array of flowers, some women prefer to keep it simple by choosing a single flower.
There is a humble, more innocent vibe this bouquet can do.
Who says one flower isn't enough to make a statement?
Hydrangea and king protea are perfect choices.
Perfect Bouquet for Your Wedding
It's impossible not to have a beautiful wedding when witnessing the love of two people come together.
Having a customized wedding makes the guests, bride, and groom remember that special for a long time.
There are various types of wedding bouquets you can choose from to have that beautiful wedding become a dream that has come to life.
If you liked this article, please take a look at other posts on our website and follow us on social media.