Once you have bought the best outdoor sectionals on sale and designed your perfect backyard patio, you're all ready for time spent lounging around with family and friends. But if you live in a climate that experiences a cold or rainy season, you will also have to be prepared to keep your lovely outdoor furniture protected.
Luckily, it's not too hard to take some precautionary measures. If you follow this guide and keep everything well maintained, you should be safe.
Interested in learning more? Then read on! We will walk you through everything you need to know about keeping your outdoor furniture safe in the off-season.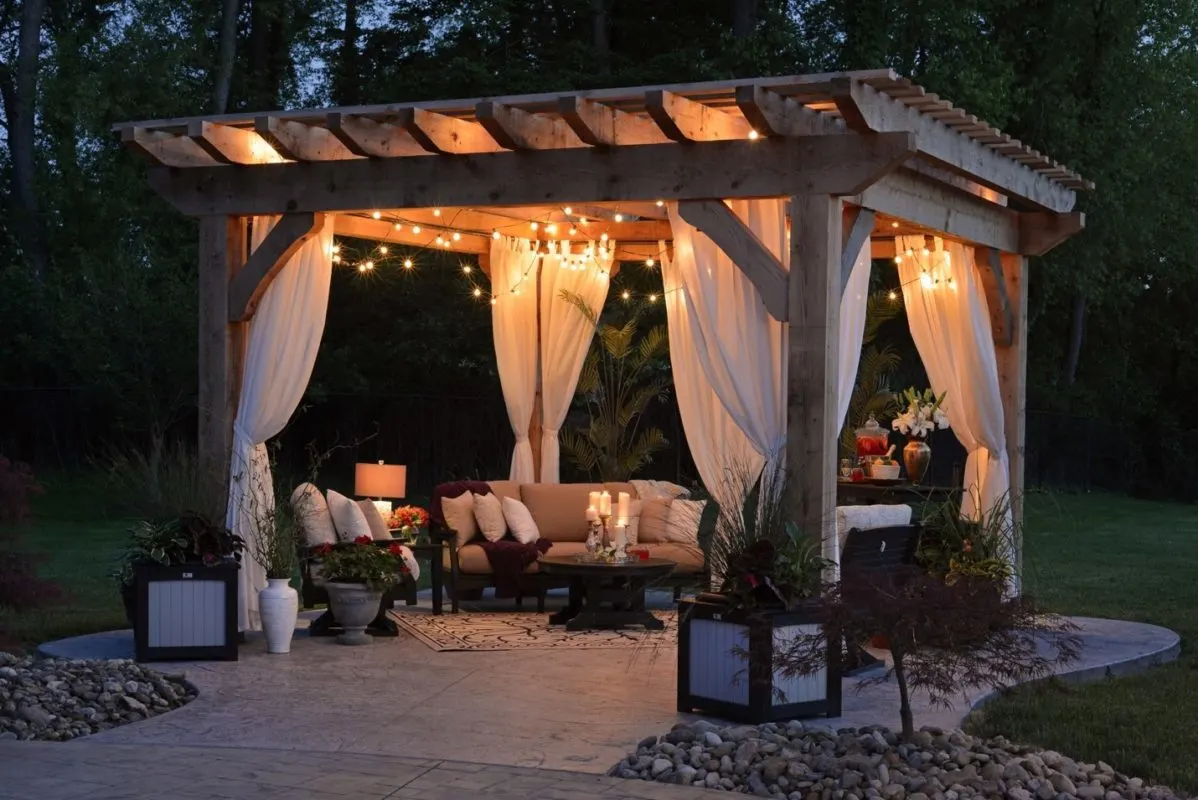 The Best Ways to Protect Your Outdoor Furniture
Clean It
Before doing any sort of storage, the first step you must take is to clean your furniture.
First off, your furniture isn't going to get any cleaner while it's being stored.
Any dirt left on will still be there when you take it back out.
Second, dirt and debris, and moisture, when left alone, can lead to mildew and mold, which can ruin your lovely sofas and chairs.
To best prevent this, make sure that all of your furniture is clean and completely dry before storing it away.
Items that are made from wrought iron, wicker, or plastic can be cleaned with a brush or sponge along with water and dish soap.
Simply scrub, rinse, and then let it dry completely.
For patio furniture made of wood, be sure to follow the instructions that the item came with.
Using the wrong cleaning materials could void your warranty and ruin the product.
Also, consider applying a protective coating to keep your furniture's surfaces in good shape.
Spray a protective paint or silicone sealant onto iron pieces to prevent rust from forming.
You can also buff plastic and aluminum furniture with car wax to keep them sparkling.
Not only will these coatings make your furniture look shiny and new they will also make sure that your furniture lasts for many years.
Cover It
If you intend to keep your patio furniture outside, then you must make sure to keep everything covered (frontgate.com has a great article on this).
This is especially important during the months when you won't be using it.
Using a waterproof cover is a really good idea.
You will be able to protect your outdoor set from the winter's harshest elements, including rain, sleet, snow, and freezing temperatures.
It is recommended that you keep your unused furniture covered even if you are storing it.
This is because it can also protect your items against dirt, moisture, and pests.
Plus, you won't have to clean it as intensely when you take it out in the spring if it has remained covered and clean.
Store It
The best way to ensure that your furniture will not get ruined while it is not being used is to keep it in storage.
Popular places to store these items during winter include a basement, garage, or storage shed.
If you have an outdoor area that is covered overhead, this can be helpful too.
Another alternative to storing outdoor furniture is to bring it into your home and use it as indoor furniture.
Smaller items like pillows, cushions, and blankets require very little space.
These can be stored in closets, trunks, or storage boxes.
Bottom Line
The best way to keep your furniture protected during the winter months is to make sure it is clean, properly stored, and away from harsh elements.
By treating your items with care and respect, they are sure to last you for many summers to come.