When it comes to family outings, beach trips, or lounging around a pool tops the list for an ideal getaway that will temporarily repress your stress and worries in your day-to-day life. However, when mingling with other people at such public places is considered a risk due to the ongoing pandemic, those days are still inevitably far from being safe, even with the developing vaccines (CDC) just around the corner.
Not only is having a place within your home that can accommodate you and your family's desire for a mini getaway good for your enjoyment, but it also poses a great benefit for your overall mental health. Your family members are probably aching to let loose sometimes and go to the nearest community pool and destress their day away. On such days, when you cannot let loose from work or if your kids want to take a break from their schoolwork, then swimming even just for a few minutes or hours will help them get back on their feet.
Now the question is, where should you start?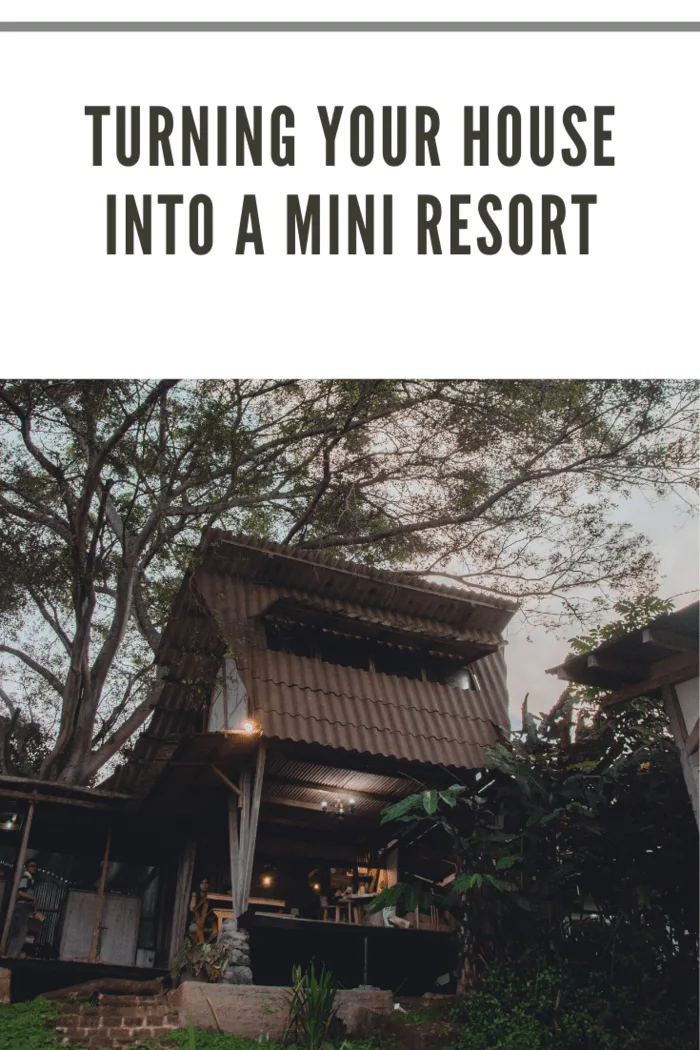 Invest in a suitable and great pool design
Well, of course, the cream of the crop that should never be overlooked! Swimming will be a lot more fun if you invest in a pool that would satisfy not only your aesthetic needs but also the accommodation of your family as well. If you have a somewhat small backyard, fret not! You can still choose from a lot of various designs when installing inground pools in such small spaces. If you have a larger backyard, you may consider installing a jacuzzi alongside it as well. Freeform pools are much popular in small yards, while rectangular ones are much more preferred for larger properties.
Boost your landscaping game
Depending on your backyard's size, planning a great landscaping design will easily maximize and beautify the space to give you and your family a great atmosphere to relax in. Landscaping is also a great investment as it adds value to your home if you ultimately decide to put it in the market when the time comes. It will also certainly give a lot of dimension to your property, framing any installation you want in your yard. Having trees will not only enhance the appeal of your home, but it would also provide a free shade for your family when you decide to have picnic dates, too (plus points when you are already blessed with a great view in your backyard)!
Good lighting
Spending a day in your pool might be a little too enjoyable at times, and you will certainly consider splashing in even when the nighttime comes. What's there to lose when extending your time for a little late-night swim? For you to continuously enjoy your mini-resort experience, you must also consider investing in good lighting that will complement the overall design of your pool and landscape view. Light your walkways, trees, or put an accent lamp in the corner. Just be sure not to overdo it! Avoid installing harsh lights that are too bright and consider softer ones instead. Go simple, go subtle.
Accentuate with your patio furniture
Having a couple of patio furniture staples such as a mini dining area or chaise lounges will certainly elevate the resort-feel within your backyard. Swimming may be hard to resist, but relaxing under the sun and just feeling its rays also tops the list! You can buy a couple of chair furniture that will complement the atmosphere of your pool area, or you can just set your money aside, bring out your creative juices and make some DIY ones for your family's enjoyment. Either way, it will help amplify your backyard's aesthetic and overall value.
Complete the scene with a water feature
If you aren't afraid to go big and extra, consider installing a waterfall or rain-curtain feature alongside your pool. Running water is undeniably pleasing to watch, and installing an imitation waterfall right within your backyard is one way to elevate the relaxing touch of your pool area. You may opt to install one that's simple and elegant, or you may consider adding more decorative elements to enhance its overall beauty further.
One way or another, pandemic or no pandemic, who wouldn't want to have their mini resort that is just only a few steps away for their family to splash right in? With just a few tweaks and revamping up, your home will certainly be a vacation spot for your family in no time. Not only will it improve your lifestyle experience right at home, but it will also add a lot of value to your house, which is a great investment in the long run.
---
Resources:
https://packmanspools.com/pool-contractors-in-salt-lake-city/
https://homebnc.com/best-diy-outdoor-furniture-projects-ideas/