The real estate market is facing a slump. So, more people have decided against selling homes to wait out the situation. The best thing to do is to utilize this time to increase your home's value to be more comfortable and have a higher retail value.
Furthermore, due to coronavirus lockdowns and restrictions, people suddenly have a lot of free time to make it productive. That's why 76% of real estate agents say that home renovation is a favorite activity for homeowners.
Whether you're looking to sell your house or live in it, home improvement is vital for you. But, you don't want to spend tons of money only to find out that your project didn't add any value to our home. Indeed, some renovations can even make your house "unsellable." Contrastingly, other remodeling activities can increase prices by $50,000. It is no wonder that people are interested in home renovations. Americans alone will spend approximately $337 billion in 2021 on home renovations.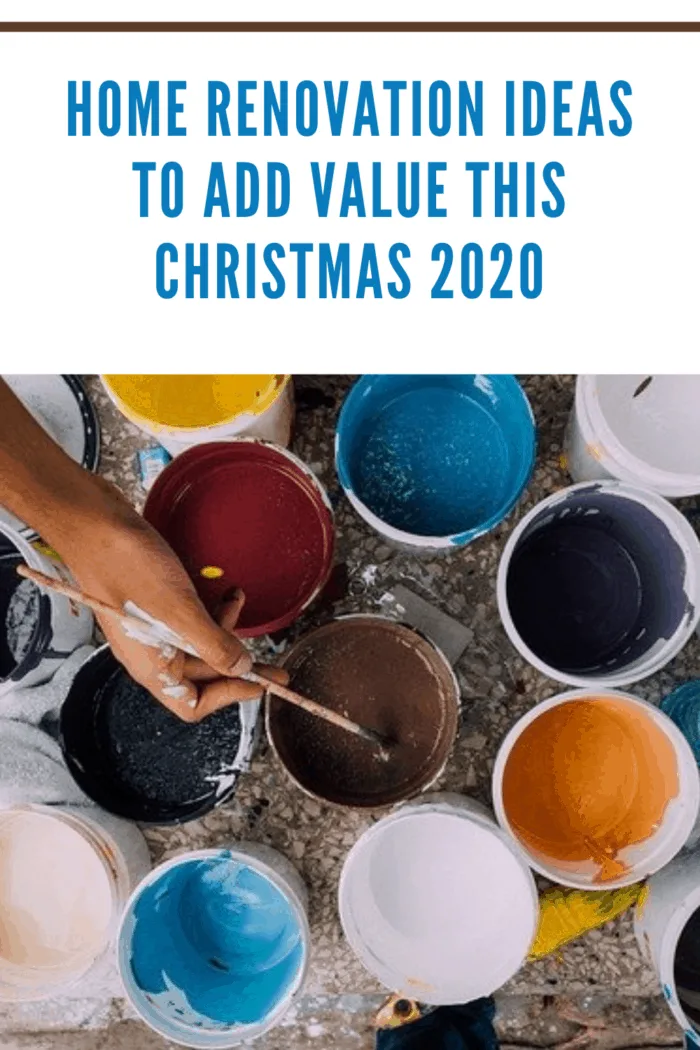 Why Christmas?
According to research, 64% of these projects take place before Christmas. The motivation is to make the house more hospitable for any Christmas guests. Or it might just be a self-imposed deadline for others. Since Christmas is just around the corner, trying to hire a tradesperson now might be impossible. Thus, it might be best to do most of the work yourself.
However, you need to know which home renovations are worth it and which are not. We have put together a list of home renovations to save you from wasting your money and energy on renovations with minimal return on investments. You can make your property more valuable by following them.
Spruce up the place a bit:
Not everyone can afford an expensive home makeover. Some people can only spare a few thousand dollars to improve their property. Therefore, the best advice for those people is to spruce up the place a bit. A fresh coat of paint can do wonders for the walls. But, do not use dark colors since they make spaces look small. If you are into detailing and design, you might want to look into wallpapers or panels. Choose a wall as the accent wall and work on it. You can break the monotony of the walls with different frames, map posters, or even light fixtures. Since this is the season, we'll give you a unique idea for a Christmas decoration for your children. Get a map poster of your town and add markers on different locations where Santa will drop in. It will bring children lots of joy to see where Santa is going and when.
Add a bathroom:
No one likes to have too few bathrooms. It's absolute torture and mayhem to get ready for a shared bathroom. Naturally, homeowners can add value to their houses by building a restroom. Not only will it make your life easier, but it will also increase the selling rate of the house. Indeed, according to HGTV, you can get back 130% of your spent amount if you add a bathroom to your home. Moreover, guests coming over for Christmas will be thankful for the extra bathroom. Be cautious not to go overboard, though; no one wants to have a Japanese bidet if it increases the value exponentially.
Add a Deck:
Newsflash; outdoor living is trendy again, and so are outdoor decks. They are the must-have facility this season. Add a fire pit, and you have a great place to toast some campfire treats after unwrapping gifts on Christmas Eve. Additionally, a deck can increase the value of your property. You can expect to get back 90% of any investment you make into constructing the outdoor patio. Do not scrimp on the raw materials since that would only increase maintenance costs down the road.
Renovate the kitchen:
Kitchens are the most popular rooms for renovation. It is the nucleus of the house and a gathering place for the family. But keep in mind that we are not asking you to go crazy about the renovations. You can remodel it within the limit, so the house does not get too expensive to sell. Mostly, homeowners tend to go over and above when they remodel a kitchen. They add appliances worthy of five-star kitchens that are just useless in the long run. First, such kitchens don't fit in with the general theme of the house. Secondly, buyers don't see the value in buying a place with an overly expensive kitchen. So, you will have to undersell the home, and the money spent on remodeling will go down the drain. Instead, a fresh coat of paint and detailing can do wonders for the room. Another (relatively) inexpensive upgrade is introducing energy-saving appliances in place of older models. Not only are they going to be cheaper, but they will also be energy efficient. These changes alone can brighten up the kitchen for the holiday feast.
Focus on the outside:
First impressions are the last impressions, according to realtors. Houses with bleak outlooks are relatively more difficult to sell than well-kept homes. Tend your gardens and do yard work and landscaping to make the place more appealing. If you have a muddy parking area, make it concrete to increase curbside appeal. Change the house's siding and get windows repainted to brighten up the place. The first thing buyers look at is curb appeal. Get that down pat, and you are in for the win. Remodeling the outside is a good idea even if you're not selling the place since the Christmas decorations will look better with a cleaner outside.
Conclusion
Some homes are forever homes, while others are just excellent investments. However, both kinds of houses need regular renovations to make them comfortable and more appealing. The easiest and most inexpensive way to renovate your home is by giving it a fresh coat of paint. You can also try to work on the outside appearance of the house. Conversely, you can increase the square footage of the house by adding a new bathroom. Whatever you decide to do, try to conclude it before the holidays. So that come holiday season, your place becomes the talk of the town post-renovation.
Which of these tips did you like most? Let us know in the comments below.