You will hear Last Christmas on the car radio sooner than you think, and before you know it, the streets will be covered with Christmas lights. Shopping for children might seem easy, but it's one of the most stressful things about the Holiday Season for many parents. It's not about toy train sets and dolls anymore – toys have to be smart, educational, natural, well-designed, interesting, meaningful, and spark their imaginations. Sound like a tall order?
Many people are sick of buying presents anyway – with the advent of Marie Kondo, mindfulness, and minimalism, a lot of our society's trends have changed. Remember that the crazy Holiday shopping wasn't around for that long – it's only shopping malls, cars, and eventually the internet that has made shopping into a sport.
Being on lockdown or quarantine started a DIY craze in a lot of families. Why not take it a step further this Holiday Season? The presents made by you that go straight from the heart might be a warming surprise for them and a lot of fun for you. You will find some gift ideas on The Guardian, that would not make you empty your wallet and spend hours in line, and we have our picks for unique Christmas Gifts for kids below.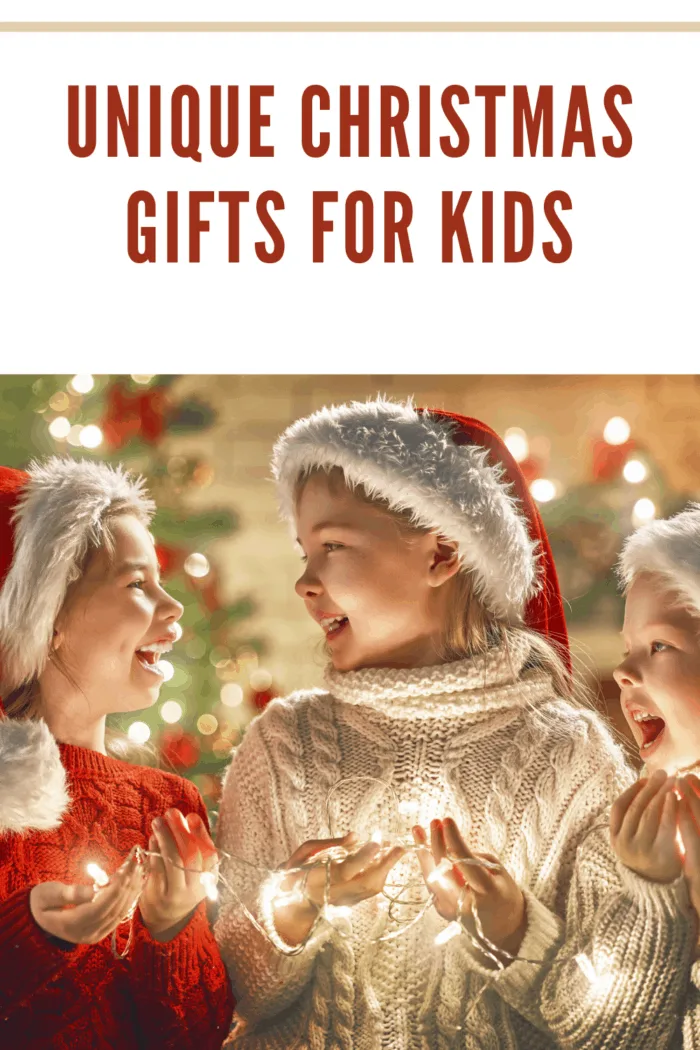 Use Your Tools
You will need simple tools like a hammer, a saw, a wrench, screws, a screwdriver, and a wood router – nothing too complicated simple wood projects for kids. However, remember that the one essential tool that you need is your patience. Do not get discouraged if your first attempts will not be successful!
1. Dollhouse
Even if the idea of a dollhouse might seem to sound cliche, and it is one of the most popular concepts when the question of what to get a child pops up, DIY dollhouses can be an alternative to the plastic ones that you can find at the mall. Make creative worlds – like a little castle, paint the walls, and decorate it with colorful paper and stencils. Make your child's dreams come true and build a personalized fortress for knights, a treehouse, or a mansion for the Barbies.
2. Jewelry
Wooden earrings or beads are one of the most non-complicated handmade Christmas gifts for kids of all ages. To make the unique jewelry, you would need the tools mentioned above to cut and sand down the wood, paint, and metal pieces to fasten the earrings or a string to the beads. You can think about the Christmas version of those accessories, and paint them green, white, and red!
Redecorate Their Room
If your teenagers want a change in their bedroom, think about room decorations or simple furniture that would change the mood from "kid" to "young adult."
3. Frames
If your kids are obsessed with a music band or a film character, you can print a photo with their idols and create a DIY frame that can hang with a picture of their icons above the bed. The frame can be wooden and minimalistic, but you can also play with patterns and decorative elements on the corners depending on the room's decor. Paint the frame, or use special colored tape, to make it extraordinary, says Living Etc. You can use the tape with a pattern of stripes, flowers, cars, or anything you want. The only restriction is your imagination!
4. Dressing table
This is an option for more advanced crafters; however, if you feel that your skills are sufficient to build a piece of furniture, try creating a dressing table with a mirror for a girl or a table made of wooden pallets for a boy! Frame a mirror, paint table legs, and sand down the desk. You can enrich it with storage boxes so that they can have a place for the accessories.
Let's Cooperate
If your kids are crafty, don't do all the work on your own! You can build the basics by yourself and let your children develop their manual crafting skills. Christmas is all about spending time together; hence it can be a good reason for cooperating while creating something together!
5. Board games
Prepare a board and a scratch of instructions. If you have an outstanding idea for an RPG board game, you can also think about the plot. Leave space for your kid's ideas – some boxes might stay empty so they can think about their ideas for the paths the game can follow. Additionally, build pawns and dice, but do not paint it. Create together pawns that are matching with personalities or the personalities of the characters in the game. Once the game is ready, you can all enjoy playing a game that you made by yourself!
6. Model craft kit
Playing with models is a great way to develop your kids' mechanical skills, train patience, and spend time together fighting with elements that are about to be put together. The standard model kits are often made of tiny pieces; however, you can think about more accessible and larger parts and make them by yourself. Especially for your little ones – it does not need to be an aircraft model. You can think about a model of an animal, or building, or even build geometric elements to make it more abstract.
Conclusion
Now you know plenty of alternatives to the presents that you can find in the shops. Take your tools, and make a special surprise for your loved ones! These are the presents that get handed down through generations.