With Christmas being such a massive event in many families' lives, you must choose the right gifts for each family member.
However, just as important is finding presents that you can enjoy and appreciate as a family, together. This is because we have been forced together more than ever due to the current pandemic and subsequent lockdowns.
Therefore, it is the perfect time to plan for next Christmas when, hopefully, the lockdowns will have ended, and you can spend time with your loved ones.
So with that in mind, here are 12 exciting gifts that your whole family can enjoy during the festive period.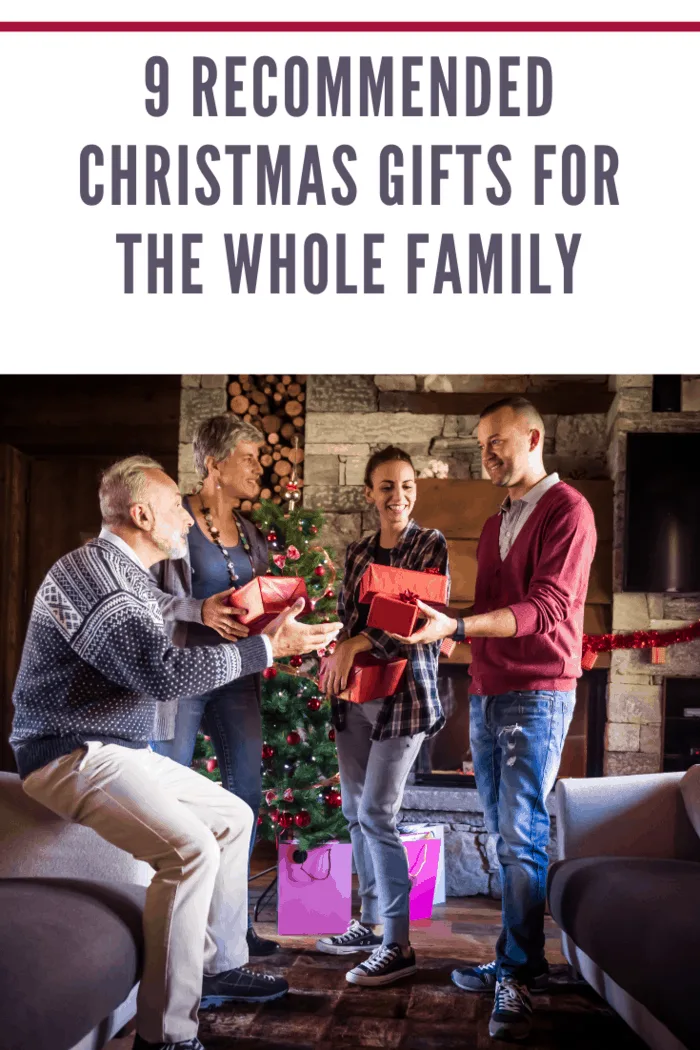 Personalized mugs
This is an interesting choice because it is easier nowadays to get personalized gifts made and delivered directly to your home.
By getting each family member their mug or cup, you will all be able to enjoy drinks together.
One other option could be that you mix and match your mugs!
Custom illustration of your family
Similarly, creating a personalized illustration is a beautiful spin on the more traditional family photo from the first gift idea.
You can use an existing family photo and then pay someone on an online marketplace such as Fiverr to turn it into an illustration.
It can be fun to get several different styles and hand them out to each family member.
For example, if you have a son who is into Manga, you can give him a Manga-inspired one.
If you are also struggling to get a gift for a 15-year-old girl, you can find out what style she is into and then have your chosen artist create the illustration in her favorite style.
This has the added benefit that your 15-year-old daughter will display it proudly!
Ice cream mixing set
Who doesn't love ice cream!
Well, why not get this great kit that allows the whole family to create delicious ice cream using the included tools.
It is not just a fantastic way to bring the family together, but you also get the added reward of being able to eat the tasty treat at the end!
Netflix subscription (Family)
We all know what Netflix is and what better way to ingratiate yourself with your children than by giving them the gift of being able to watch whatever they want on demand.
With the advent of smart TVs and Chromecasting devices, you can also enjoy some serious family movie time together.
Popcorn kit
What else to follow from family movie night than to get a popcorn kit?
These kits often come with the kernels needed to make the actual popcorn and various flavorings to customize it to each family member's taste.
Karaoke machine
Ok, so this may not sound like much fun, but if you have the whole family around for Christmas, it is a great way to get people of all ages up and interacting with each other.
Just be careful it doesn't get out of hand once grandma has been at the sherry!
Scratch off the country travel map
This is an exciting option and will allow you to plan future family trips and vacations around the world; together.
By deciding as a family where you all would like to travel to, you will ensure that everyone is on board once the time comes to travel.
Pizza making utensils
We all love to eat pizza, but for some reason, we never actually get around to making it for ourselves.
However, creating your bespoke pizza is easier nowadays and saves some money.
By having the correct tools for the job, you and your loved ones can gather around to create the perfect pizza for each member.
Your son only wants ham and cheese, no problem. Grandpa wants anchovies on his slice, no problem.
Vegetable garden set
Why not grow your herbs and vegetables if you have a garden or yard.
You may have to wait until the winter season is over, but once it turns to spring, get everyone outside, and nurture your veggies.
This is especially good if you have young children, as it will help them understand where their food comes from.
Playing cards
This may sound boring, but the simple pack of playing cards has provided much fun for generations of families worldwide and throughout history.
Teach your kids how to play certain games and improve their logic and numeracy skills.
Summary
As the family has become more critical than ever, now is the perfect opportunity to spend more time with those you love the most.
So many different family-friendly gifts are available that are almost endless and suitable for all ages.
You can now think about the whole family rather than just individual gifts.