Are you planning to make a trip to Cebu? If yes, then undoubtedly, you have chosen one of the most amazing islands in the Philippines. Cebu is a beautiful place to visit, and the money you are going to spend on the trip will be worth it. The eye-soothing waterfalls along with the Pristine beaches are the specialty of Cebu; added to that, the local cuisine and the welcoming people living there ignite the spark of fun.
However, a trip is always successful when you are mentally and physically prepared for it. If you think that a successful trip is all about packing your bag, and whoosh! Off the plane, then my friend, you are wrong there. You must do a lot of research on Cebu and manage everything accordingly. To help you with the preparation, below are some things you need to know that can help you have a calm trip full of fun and beautiful memories.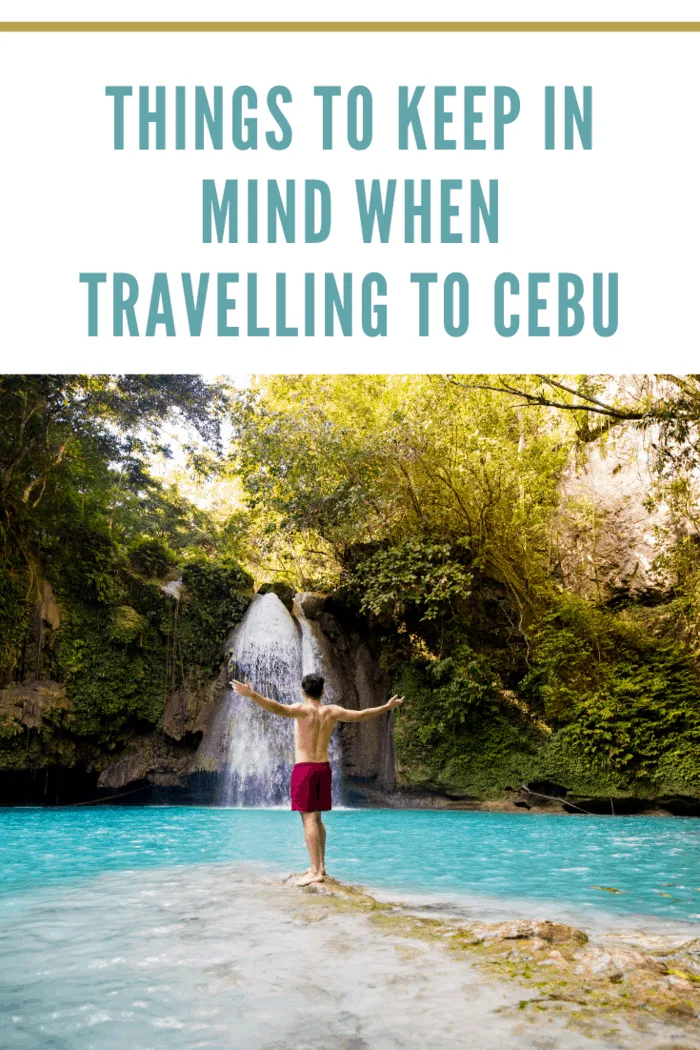 An Exit Ticket
Well, you may need an exit ticket when traveling to Cebu. The Philippines requires proof of onward travel from all the passengers making an entrance into the country. This basically means that you have proof that you have booked a flight out of the country already or have a roundtrip ticket. You need not worry so much because the immigration at the airport is not very strict at all, however, it is always better to be on the safe side. There have been a couple of incidents where the passengers were asked to show the proof of exit ticket before entering the plane. It does not matter if you use it or not, just book a flight early. It might be possible that you have to spend money on a last-minute booking which is going to cause you trouble. If you want a reasonably priced trip to Cebu, fly with Cathay Pacific for the best rates.
Budget-Friendly Place
You will be happy to know that Cebu is a very budget-friendly place as compared to the other places in the Philippines. You can easily have dinner for USD 25 at a luxury hotel. Adding to that, you can even get 2-3 rooms in a 3-start hotel for around USD 40-50 which is very cheap. The best thing is that you can have all other sorts of activities at the same cheap rates. Once you have put your luggage in the hotel, and are ready to explore the island, you'll come across so many fun activities, at very cheap rates. If you think that you can't afford the price of a certain activity, you can negotiate on it, and there is an 80% chance that you'll end up getting the price of your interest because people in Cebu are very welcoming, and they wouldn't turn a guest in their island down.
It's Chaotic Outside the City
You may want to go outside the city, but let it be clear, that it's a bit chaotic and busy. If you are a person who loves calmness, then it is advised that you stay inside the city and enjoy within the boundaries. You will be there in Cebu for a couple of days, so going out of the city may ruin your mood and waste a day of yours. To add to your knowledge, there are buses, bicycles, and motorcycles outside the city, that will help you to travel in case you want, but at the same time, there is no timetable for any transport. There are no stops where you could wait and no quick way to get to anywhere. You can ask the locals living there for advice about the best means of transport if you want to travel outside the city.
Inconsistent Customer Service
It is good to know that the people of the Philippines are very calm and easygoing. Hospitality is naturally in their traits. However, let it be clear that rushing is not in their nature at all. If you stay inside the city, you will come across very educated people who will help you with everything you want. They will maintain professionalism with you and will not let you down in any way. However, if you slightly start going out of the city, you will come across laid-back people. The local you go, the less the level of professionalism gets.
Bring Cash
There have been situations where people didn't bring money in the form of cash and later faced problems because they couldn't find the ATM machines. It is always better to have some cash in your hands because you can't be sure that you'll find an ATM machine in your reach, and even if you find one, there may be chances that your card stops working all of a sudden. ATM machines are mostly found inside big cities and towns. The further you start going away from the cities, the fewer chances of finding an ATM machine.
Lots of Meat Awaiting
Be ready to eat lots and lots of meat because Filipinos are fond of eating meat. You will see that most of their cuisines are prepared with pork and chicken. Chicharron and Lechon are two popular dishes of Cebu, Chicharron being a full roasted pig and Lechon being a deep-fried pig. Almost all the dishes come with a serving of rice, and it's entirely your choice if you want fried, steamed, or stewed meat. If you plan to travel out of the city, Puso is the main cuisine. It is rice cooked along with banana leaves. It might be difficult for people who are on diet to adjust to meat. If you are vegetarian or on a diet, you will have to search for vegan-friendly restaurants.
Considering all the above-mentioned things about Cebu, you can be sure that you have a wonderful trip there. Have a happy holiday!