If you're considering opening a branch of your company in the Philippines, you must learn about this country's financial system and situation. Here's what you need to know about the Philippines' economy to make an educated decision about expanding your company there, no matter what industry you're part of.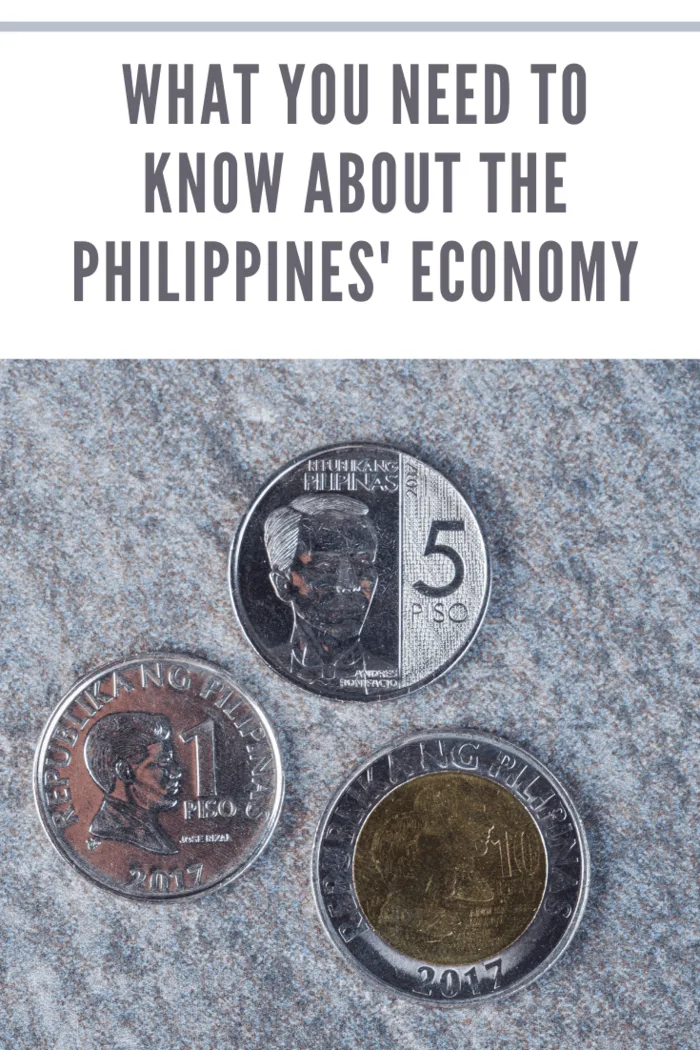 The Currency Is Not the US Dollar
Don't expect to use American dollars to purchase supplies or premises in the Philippines. The country uses the Philippine peso as its official currency, so you must exchange your dollars if you buy goods in-person. Calculate the cost of exchanging money into your budget, so you're not surprised by this additional expense. Also, the Philippine peso symbol is either PhP or the dollar sign, so don't be confused if you see prices advertised in what looks like American dollars.
If you don't want to deal with currency swaps and exchange rates, rely on online banking. You can transfer funds to the Philippines from your bank in the US using a service such as Sharemoney. That way, your vendors or landlord receive your payments without the middleman of a money exchange company.
The Economy Is Growing
Although the Philippines' economy is not as strong as the United States', it is growing rapidly. It ranks 29th in the world and 13th in Asia. Furthermore, in 2015, the poverty rate was 23%, but it decreased to around 16% by 2016. These positive statistics are thanks to the Philippines' recently transitioned from a primarily agricultural economy to an industrial one. Some challenges are still being resolved, though. For example, the income gap is vast right now, and the country does not have enough infrastructure or safeguards against corruption. Still, the country is a good one to invest in because of its positive growth.
A Variety of Industries Are Popular
Even though the Philippines has industrialized, many people still make their living through agriculture. In 2014, 30% of working-age Filipinos worked in agriculture, and their efforts contributed to 11% of the country's gross domestic product. The following are some of the most widely produced agricultural items:
• Coconuts
• Pineapples
• Fish
• Sugar
• Rice
If you're interested in the agricultural industry, know that most farms in the Philippines are much smaller than commercial American farms and that subsistence farming is common.
The electronics industry also has a big presence in the Philippines. Technological powerhouses such as Texas Instruments and Toshiba have major plants there. In general, these plants are concentrated in the provinces of Batangas, Laguna, and Cavite, so look at your competition in these regions if you run an electronics company.
Another major part of the Philippines' economy comprises migrant workers who work in foreign countries such as the US and send their earnings back to their home country. These migrant workers are referred to as Overseas Filipino Workers, and they send billions of dollars' worth of remittances to the Philippines every year.
Finally, the shipbuilding industry is crucial to the Philippines' economy. Countries such as South Korea, Greece, and Germany rely on the Philippines' shipyards in Batangas, Cebu, and Subic for ship production, and others turn to the Philippines for ship repairs. Most of the ships produced are ferries or bulk carriers for transporting goods.
Before you expand your company to another country, you must have a thorough understanding of that country's economy. As you figure out how to open a branch in the Philippines, keep these financial and economic details in mind. Figure out how you can help continue the country's economic growth by adding your company to the mix.