Having a baby is one of the most magical experiences in a person's life. It's something that countless couples worldwide dream of. A baby can bring enormous amounts of joy into your days, with millions of new parents, according to Statista, experiencing that unique level of happiness every year in the US alone.
However, while having a baby is truly astounding, it's also a big challenge. It will always change your life, bringing new responsibilities, duties, and tasks to accomplish each and every day, changing your habits, sleep patterns, and priorities, and new parents need to be as ready as they can be for all of those changes. Here are some valuable tips to help out.
Get the Home Ready
You can never truly be 100% prepared for the arrival of a baby, but you can, at the very least, take action to get your new child's home as ready as possible to welcome the new member of the family. Having a fully prepared nursery and all of the key items you need to look after your newborn will help alleviate a lot of stress, so it's wise to focus on this in the months leading up to the birth.
First, you'll want to choose a room in your home which will become the baby's nursery, taking the time to invest in the necessary equipment you need. While it's tempting to focus a lot of your efforts on cute decorations and pretty colors, remember to focus on functionality first of all. The baby won't really care about the color scheme, but it will care about having a cozy crib and a sufficient stock of diapers, so make sure you've got all the essentials before worrying too much about décor. Today's Parent has a great list to check.
Make the Most of Modern Technology
Modern technology has come a long way in recent years, and there are many ways you can make the most of the latest innovations to give your little one a great start in life. Use websites and blogs to find out about new parenting ideas, for example, and check out different baby product websites and reviews to find the finest options you can buy to fill out your nursery suggests Parental Questions.
There are also many smart baby products from vava.com you can buy to make it easier and safer to look after your little one. Smart baby monitors, for example, allow parents to keep an eye on their child from anywhere in the house. At the same time, smart night lights and cameras also offer lots of useful functions and features to keep your child content and protected.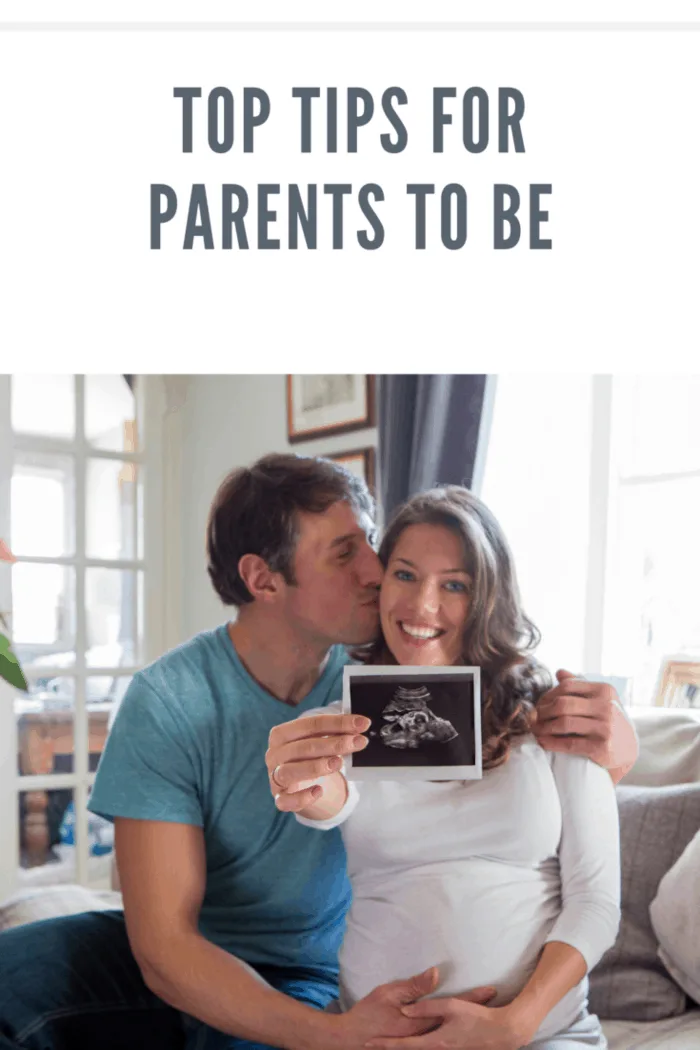 Be Accepting of Advice
If this is your first child, you might have many ideas about how you plan to look after your child and many dreams about how your life as a parent will play out. It's important to have your own ideas and visions for the future. According to EveryMum, you also shouldn't mistake dismissing or ignoring advice and opinions from other people who have been through the parenting experience before you.
Some parents-to-be tend to overlook advice or guidance from their own parents or friends who have kids, but it's much wiser to actually listen to what these people have to say and try to learn from it. As stated earlier on, being a parent is something you can never fully prepare for, but the people who have already been through it will be able to offer genuine guidance you can rely on.
Get Ready for Change
Things are going to change when you bring your tiny one home. That's a simple fact, and it's one that you need to accept as early as possible. Some parents mistakenly assume that their lives won't change all that much, thinking that their family will be different from all the other families they know and believe that they'll still be able to keep up with the same schedule and habits as before.
The truth, however, is very different. Babies demand almost non-stop attention and care. Your sleeping schedule will be altered dramatically, your priorities will change, says Parents.com in a big way, and many of your hobbies and personal interests from before will need to take a back seat for a while. Be ready for this change and learn to accept it to face the challenges of parenting head-on.
Conclusion
Becoming a parent is life's biggest miracle and most significant challenge wrapped up in one incredible experience. Follow these tips to start getting ready for it.