Baby monitors have evolved from a simple walkie-talkie-like listening tool to a more advanced device. They now have video functionality, night vision, temperature sensors, and Wi-Fi. However, the increase in connectivity came with risks since anything connected to the Internet can be a hacker's target. Worst, most video baby monitors are easy to hack. Almost any baby monitor can the decision to unplug your baby monitor; please read the information below and learn how to protect your privacy.
Degree of risk
Security issues become a concern with more smart devices connected to the internet.
Those internet-connected products are part of the "internet of things (IoT)."
The categories vary from smartphones to dishwashers and include many kids' toys.
Any device with internet access.
Offering some sort of relief to parents is that experiencing a hacked baby monitor is relatively rare, and most wi-fi baby monitors will only be accessed by people known to the parents.
But as with all internet-connected devices, there is some degree of security risk that the camera can be hacked.
Baby monitors, like analog or WIFI, have more security vulnerabilities and are more susceptible to hacking.
But before you run to your baby's room and unplug the baby monitor, you should know that these risks are manageable.
There are even ways for you to determine if someone is hacking your baby monitors.
Specific precautions to protect your privacy include using a strong password and updating your firmware regularly.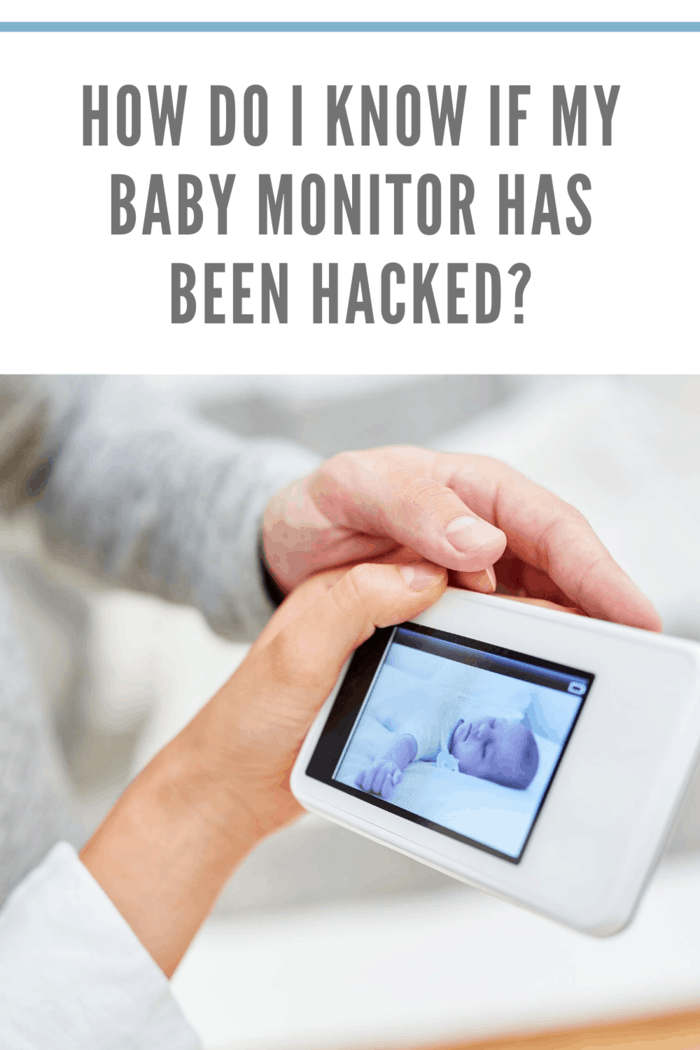 Baby Monitors with Security Issues:
D Link Lawsuit (Money), Baby Monitor disclosure – Rapid7 identified baby monitors with security issues.
These baby monitors were identified as having inadequate security:
D-Link DCS 933L
Fredi
Gyonii GCW-1010
iBaby M3S
iBaby M6
Lens LL-BC01W
Philips B120/37
Summer 28630
TRENDnet TV-IP743SIC
WiFiBaby WFB2015
Withing WBP01
Four Possible Signs of Hacked Baby Monitors
Rotating by Itself
Once hackers get access to the baby monitor, they can move it around and spy on the room through the camera system.
You should check if the camera is out of place and not focused on your baby's crib.
If yes, investigate thoroughly and ask if someone moved the baby monitor.
You can also update the security settings and change the password right away.
Unusual LED Light Blinking
Baby monitors have LED lights.
If you enabled the LED indication setting, they would start blinking continuously if someone is viewing the stream using the web or mobile app.
Thus, if you noticed that the LED lights are blinking even if you are not viewing the camera, it could mean that someone else is using the baby monitor app.
If you want the hacker to stop viewing the monitor, here are a few steps that you can take:
Reboot your computer immediately.
Check the baby monitor and see if the LED light will start blinking again.
If the light blinks, go to your computer, press Ctrl + Alt + Delete, and click on the task manager. Go to the "Processes" tab and look for "winlogon.exe."
If there is more than one process with the same name, unplug your Internet connection and run your antivirus program.
Do a full system scan to ensure your computer isn't infected with a Trojan virus.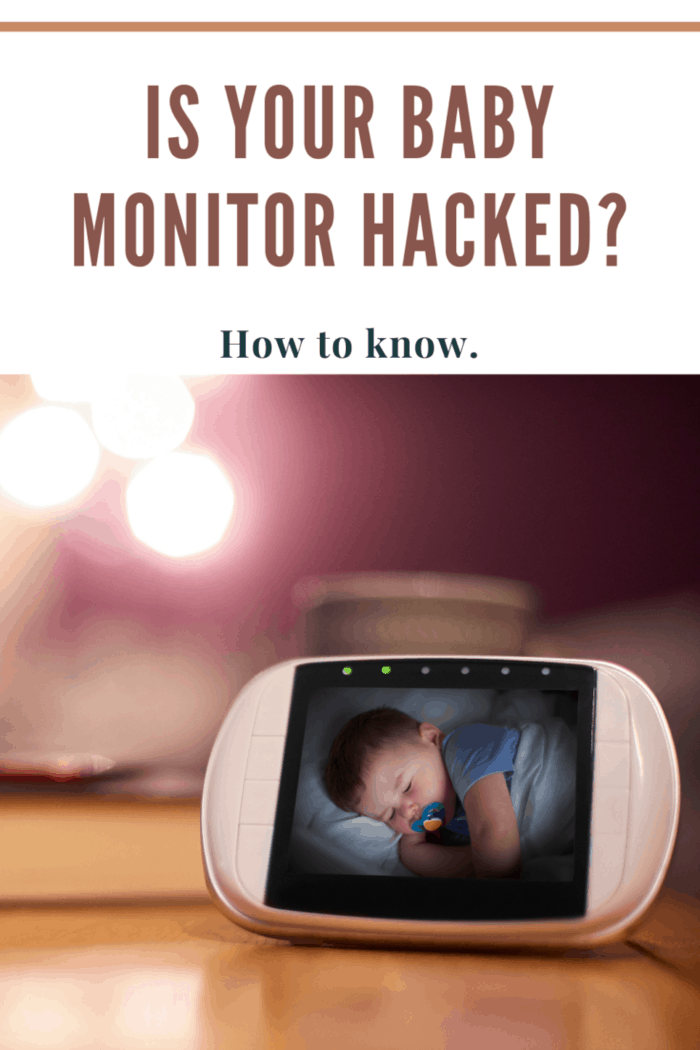 Voices or Noises Coming From the Baby Monitor
Some baby monitors are a two-way communication intercom.
With this walkie-talkie feature, the pranksters can listen or talk to your baby.
This is the most common sign that a hacker is accessing your baby monitor.
Most of the horror stories surrounding baby monitors came from reports that somebody is speaking with the child through the device's talk balk feature.
In reality, that could be the hacker.
Even if you don't hear anyone speaking from the baby monitor, you should be worried as long as you hear strange noises coming through the monitor.
If you can hear them, they can probably hear you.
There is a chance that it has already been compromised, and the hacker has accessed it.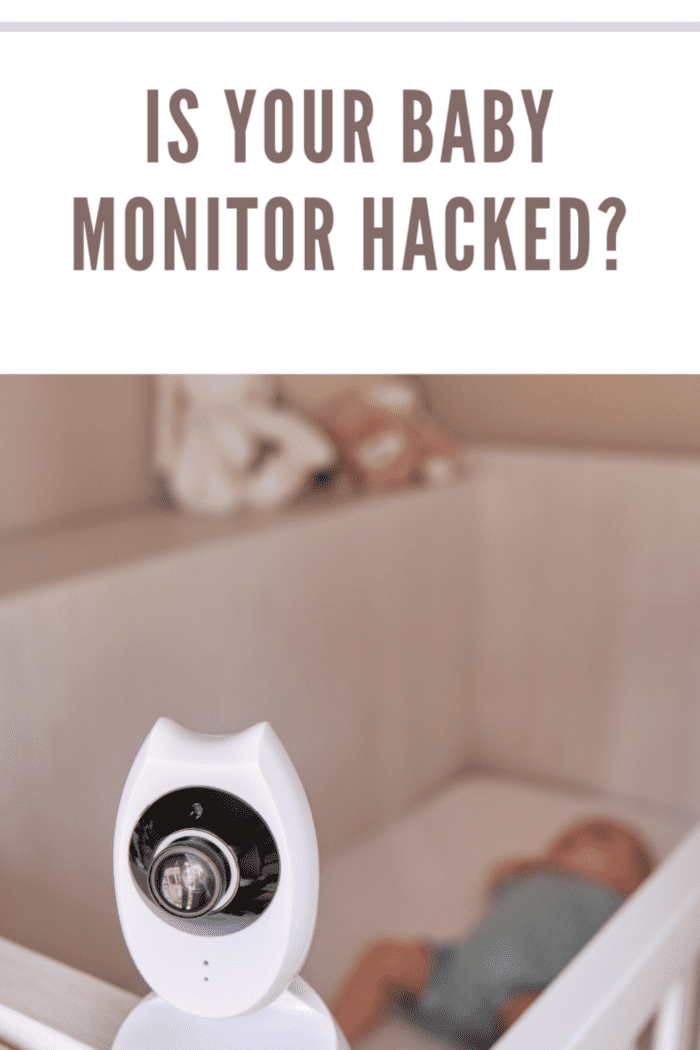 Security Setting Changes
Most hackers will try to get in through the default password.
By doing so, they can easily access the baby monitor anytime they want.
Change the default ID and password on your baby monitor software or app immediately in the set up.
Not only your baby monitor, but once they've hacked the baby monitor, it is basically an open a door into your home WiFi network, which means the hacker could then attack all of the other devices you have connected—such as your laptop, or phone where they may get access to sensitive information like your bank account.
Remember to choose your WIFI ID wisely.
Don't make it too easy to identify your WIFI network by using your family name, address, personal information, or anything unique to you.
So, it would be best to check settings regularly.
You can also check if there are changes in the camera names.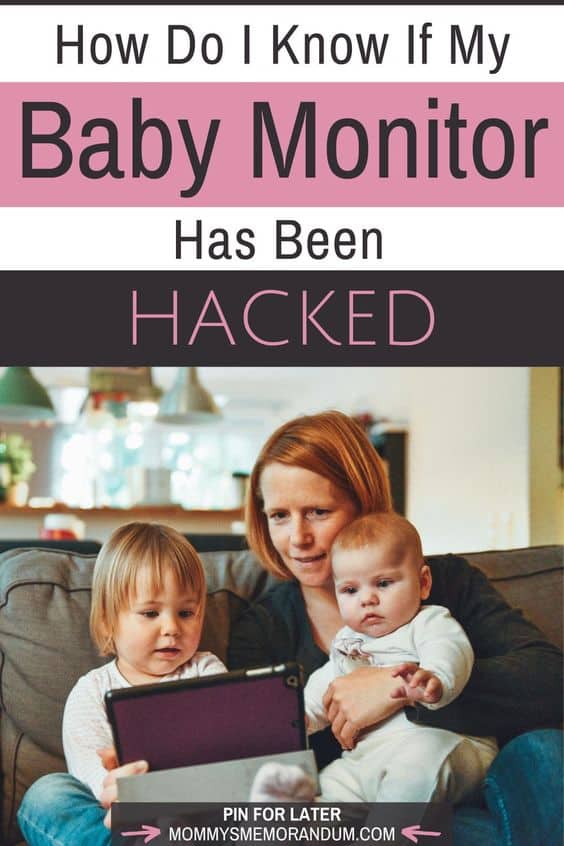 How to Prevent Baby Monitor Hacking
Even if you managed to resolve the hacking issues, it would never stop as long as you don't do anything to improve your baby monitors' security.
Here are a few simple tips on how to prevent hackers from accessing your baby monitors.
You can significantly reduce the risk of being hack by turning off your monitor when you are not using it.
1. Get a Baby Monitor With Advanced Security Features
Analog monitors use less advanced technology than modern digital baby monitors.
are the most straightforward baby monitor to spy on. You just need another analog monitor.
A digital signal uses encrypted numbers to transmit audio and video. As opposed to the radio waves from the analog signal.
Baby monitors with advanced security features are more expensive, but they are worth every penny.
That is because they can prevent hackers from accessing the CCTV camera.
Ideally, look for baby monitors with WPA2-AES encryption, SSL/TLS encryption, and the like.
ome digital baby monitors are using the Frequency Hopping Spread Spectrum (FHSS), which automatically switches frequency signals in a random sequence.
FHSS works by quickly switching channels to transmit, making it more difficult for anyone to listen or watch.
2. Create a Powerful Password
Most parents simply use default usernames and passwords because they don't have any idea that baby monitors are easy to hack.
The hackers would simply ping the devices on the net and see if the standard default password would work.
For your protection, you have to create a strong password with at least six characters and a combination of lowercase and uppercase letters, numbers, and special characters.
Never use easy-to-guess passwords like your child's name and your birthday.
Think beyond just your wifi and wifi password.
Wi-Fi is the first port of call, but what about the admin password on the hub itself?
Each broadband router has administrator settings, accessible through your web browser, that allow you to customize your home network, from renaming the wifi and splitting the 5Ghz and 2.4Ghz into separate networks to applying security settings and changing passwords.
It will also give an idea of what devices are connected to your network, and give you a heads up if anyone has access to your network who shouldn't.
Does every device on this list belong to you or a family member?
The log-in details for your hub are often simple – such as "admin" and "password.
Change the password from the system defaults to something more complex for an extra layer of protection.
3. Update Your Baby Monitor's Firmware Regularly
Hackers prey on old firmware and security breaches, likely due to consumers' naivety.
Often, you can do baby monitor fixes and improvements through a firmware update.
Make sure to regularly check the latest firmware and software updates so your baby monitor has up-to-date features.
While most apps will check for updates automatically, your settings may be preventing them from notifying you about the new software, so it is worth checking regularly.
4. Install Anti-Virus and Firewall
It is always best to have both anti-virus software and firewall installed.
The firewall will protect your baby monitor against hackers, while the anti-virus would prevent viruses from accessing the cameras.
Most cameras will have an indicator that your camera feed is being watched on the app, with a light or a tone that will give it away.
But you won't always be there to see if someone has gained access to your camera.
When not in use, unplug the camera.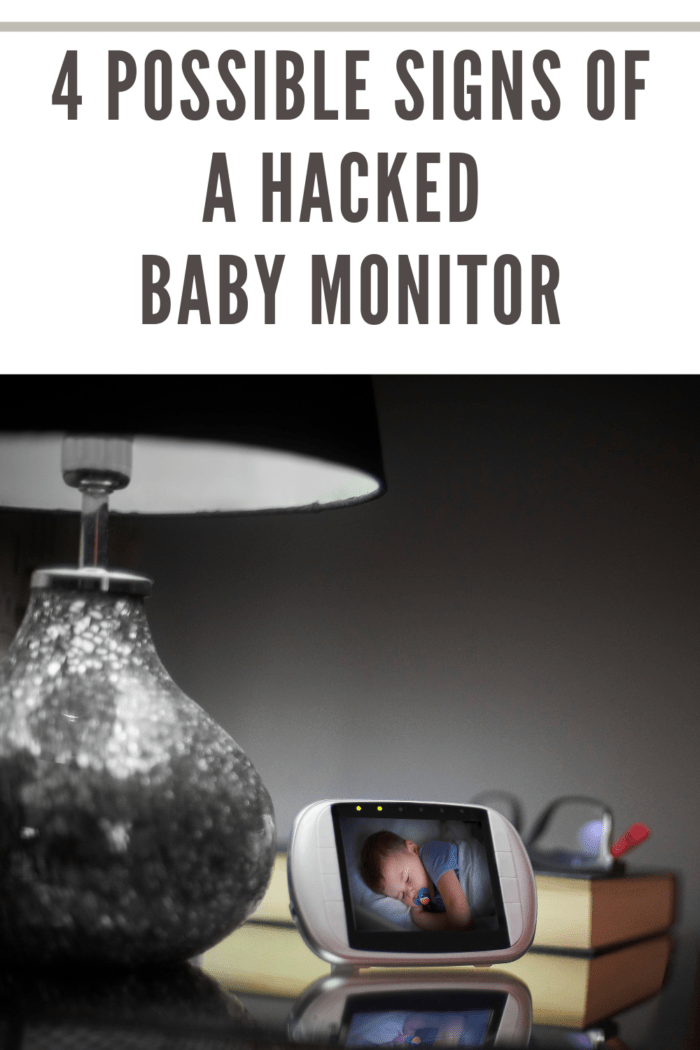 Final Thoughts
Identifying if your baby monitor has been hacked is easier than you think since there are a lot of obvious signs.
To prevent any privacy breach by prying eyes and any form of hacking, though, you must choose the best baby monitor from the onset.
the New York Department of Current Affairs has published a warning to consumers about the safety of WIFI baby monitors.
It will also help if you read more about the recommended baby monitors to know what else they can offer.
Keep peace of mind with these simple steps and eliminate poor security on your baby monitor.