Having a baby is one of the most life-altering events that a woman can experience.
Adjusting to your new life after spending nine months pregnant can be difficult.
You have an entirely new routine, responsibilities, and of course, a newborn.
While new motherhood brings immense joy, many women experience changes to their bodies that cause them to feel out of control.
Melasma, a skin condition that typically occurs after pregnancy due to hormone changes, affects 5 million people in the United States.
The condition causes pigmented splotches to appear on the nose, cheeks, chin, or forehead.
While Melasma is quite common and harmless, changes to the body can cause some women to feel anxious or out of control.
If you're a new mom and curious about how to reverse this skin condition, check out these safe treatment options.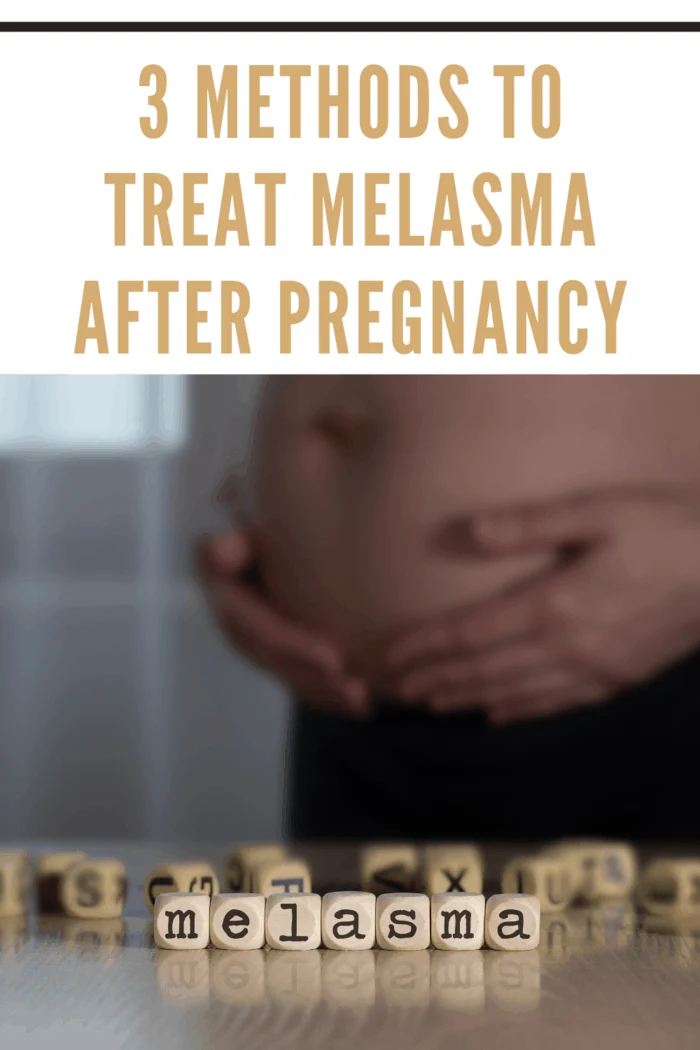 Plant-Based Creams
If you're looking for a more holistic approach that still embraces modern medicine, Meladermcream is the happy medium that you want.
This product has been known to lighten or eliminate the dark patches of skin on women who experience Melasma after pregnancy.
Meladerm cream trades the harsh chemicals of over-the-counter and prescription creams for a more natural approach.
The skincare experts behind the cream took into account the sensitivity of your skin and the fact that you have a newborn constantly touching your face. The HuffPost has an article on how to stop touching your face.
These are some of the benefits of using Meladerm.
This cream contains ten plus plant-based active ingredients such as Sodium Ascorbyl Phosphate (Vitamin C), White Mulberry Root Extract, and Licorice Root Extract.
There are no harsh chemicals like Hydroquinone or Mercury.
This product is certified cruelty-free and vegan for all those mamas with a plant-based diet.
The product was developed with 20 plus years of clinical research.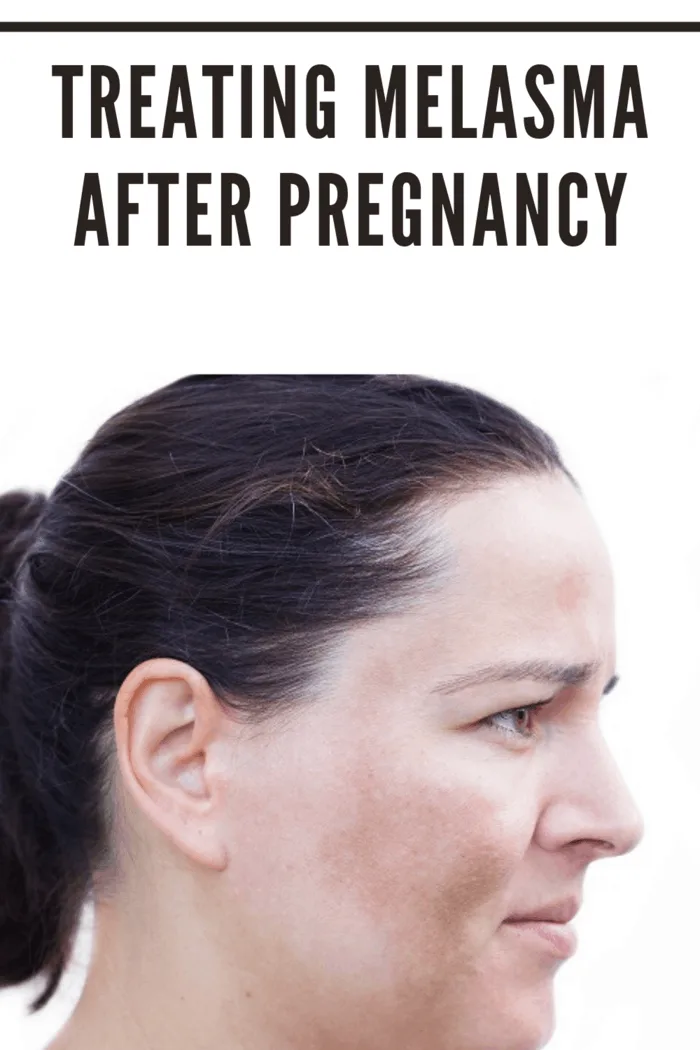 Over-the-Counter Creams
Both over-the-counter and prescribed creams almost always contain a percentage of hydroquinone, a de-pigmenting agent.
Over-the-counter creams will not have more than 2% of hydroquinone as high doses can potentially harm the skin.
One example of an over-the-counter cream with positive reviews is Esoterica Fade Cream.
These are some of the benefits of using this product.
Esoterica comes with sunscreen already built into the cream.
You can protect your skin during the day while lightening the Melasma spots.
The product is a moisturizer.
The brand comes with both a night and day cream.
The cream is light and non-greasy.
You can feel comfortable wearing it under makeup.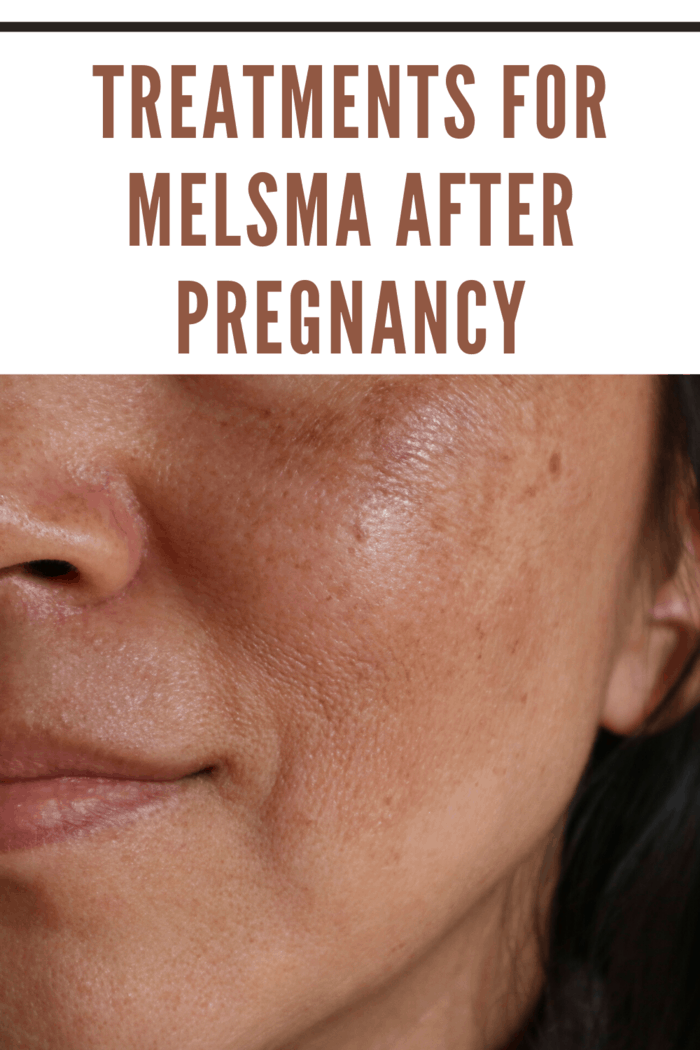 Prescription Creams
If the Melasma spots do not fade after trying over-the-counter and more natural remedies, your doctor can prescribe you a stronger cream.
It is wise to consult with a dermatologist before using any product on your face in general.
They can provide you with the most up-to-date information on skincare and product safety.
One product that has proven to be effective is Tretinoin cream, also known as Retin-A, says Very Well Health.
This FDA-approved prescription cream is a derivative of Vitamin A.
These are some of the benefits of using Tretinoin cream.
The cream treats acne marks, sunspots, and fine wrinkles, giving you multi-dimensional skincare.
Tretinoin cream works quickly.
People with discoloration marks usually see results within 3-4 weeks.
Doctors have been safely prescribing Tretinoin for 40 plus years.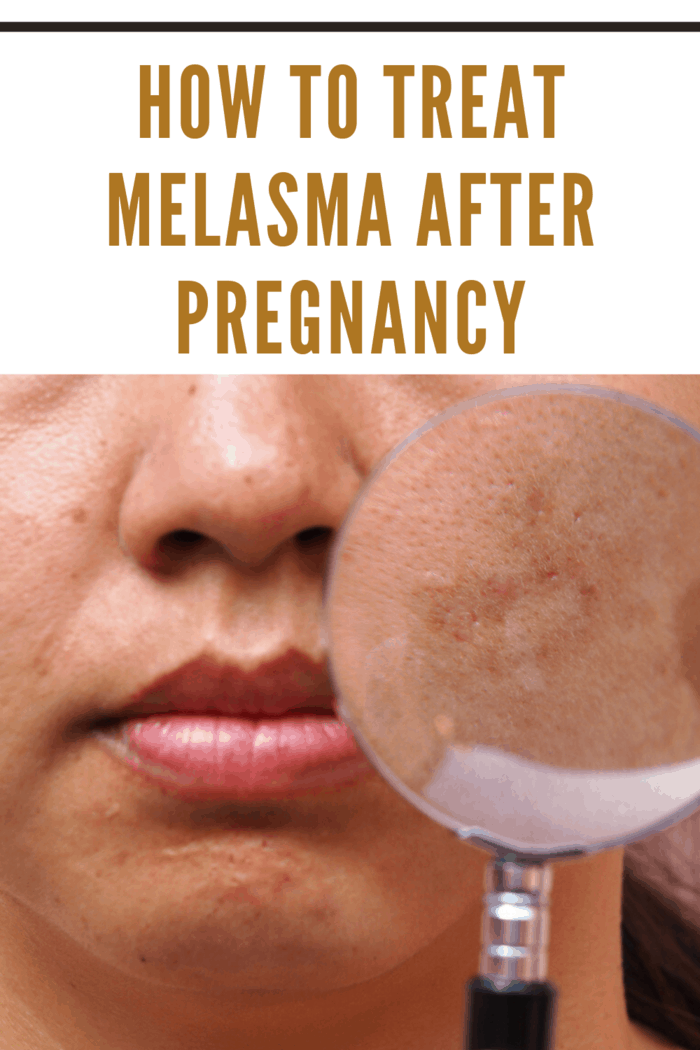 Final Thoughts
If you're a new mom experiencing Melasma, remember that you get to choose to address the changes in your skin or embrace them as a part of this new stage in your life.
When you have a baby, your body changes.
This is a natural process.
If you do decide to treat your Melasma, be sure to consult your doctor first.
Hopefully, you will find this list of treatment options helpful and effective.
---
Resources:
https://www.thedermdetective.com/meladerm-reviews/
https://edit.sundayriley.com/weird-ingredient-of-the-week-licorice-root/
https://www.health.harvard.edu/blog/what-is-a-plant-based-diet-and-why-should-you-try-it-2018092614760