If you're at the tail-end of your pregnancy, you're probably running off your feet trying to sort things out before your baby's birth. There's no instruction manual on how to act around this time. However, there are certain things you will need to prepare before your baby arrives so that you can navigate the birthing journey easily.
To help you get your head in order and prepare all the necessities, we've compiled a list of the six most important things you need to tick off.
Baby Clothes and Baby Rash Cream
Once you've packed your bag with all the baby clothes, you'll need for your stay at the hospital, make sure to pack some good quality baby rash cream as well. That way, you'll have peace of mind knowing that the nurses are using a rash cream that you're comfortable with. As a bonus, you can use the baby rash cream to soothe cracked lips and nipples. It's a real saving grace for a new mum.
Add Some Snacks to Your Hospital Bag
Most moms don't consider this, but packing snacks is important because you may feel hungry during the birthing process.
Labor can last for many hours, and for women who have less labor pain, a snack (sometimes a sugary one) is needed from time to time.
When repacking your hospital bag for the seventh time, make sure to add those snacks to your hospital bag.
Have a Birthing Plan
Make sure to decide on a birthing plan from the outset, says Mayo Clinic Health Systems. Clearly state what you want to happen during the process, and think about whether you would like an epidural or not.
It helps to put your birthing plan in writing in case you're unable to communicate your needs and preferences during labor. Speak to your partner and your doctor about your birthing plan, and book your hospital bed in advance to avoid last-minute chaos.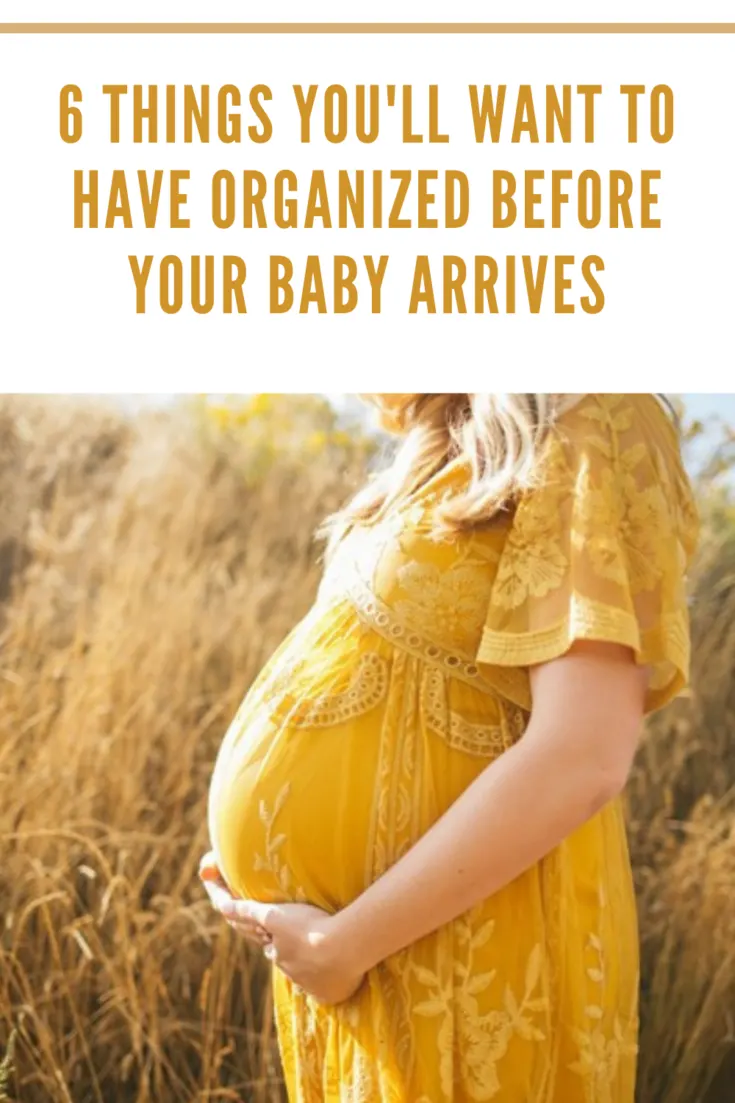 Pick Out a Car Seat
Once you give birth, you'll want nothing more than to take your baby home. However, the nurses will check if you have a car seat before they let you leave. This is an essential safety step, so pick out your baby's car seat as soon as possible.
Pack Linen Savers
Make sure you pack extra linen savers because you're likely to need them. Trust us, and your husband won't have time to dash to the pharmacy for extra linen savers once the labor process starts.
Plus, you might need linen savers afterward as an on-the-go baby changing station. It is so much easier to change your baby in public when you have a linen saver, plus they're lightweight and far more compact than carrying a towel or blanket.
Plan Your After-Birth Care
Shop for all your after-birth care items well in advance of your due date. Your shopping list should include everything that will help with caring for the baby and everything you might need to take care of yourself after giving birth. Think breastfeeding bras, pads, nipple cream, baby rash cream, and more. It may help to bring along a friend or family member who's been through the birthing process.
Lastly, make sure your house is neat and tidy before going into labor. This will save you loads of stress when you come home with your baby.
Many moms-to-be experiences a phenomenon known as "nesting" prior to labor, which is characterized by an urge to clean and tidy up copiously. Indulge this urge, load a calming scent into your aromatherapy diffuser, and take some deep, calming breaths as you have a big journey ahead of you.
---
Resources:
https://www.sudocrem.com.au/
https://www.forbes.com/wheels/accessories/best-infant-carrier-car-seats/
http://cynthiavincent.net/sensitive-skin-5-workout-strategies-that-will-help-your-sensitive-skin/
https://www.smellacloud.co.uk/collections/aroma-diffusers