Here's How You Can Get into Horse Riding or Ownership On A Budget
Horse riding and horse ownership are not something that you would typically associate with a tight budget and with good reason. Equestrian activities can be one of the most expensive hobbies out there, but it is essential to remember that horse riding is not something that is limited to one percent. You don't need to own your own country estate to enjoy the many different joys of horse riding and ownership, and anyone who says that you do has frankly not been trying very hard. However, it can indeed be a little daunting when you are just starting to do your research, so here are a few tips to help you get going and get riding.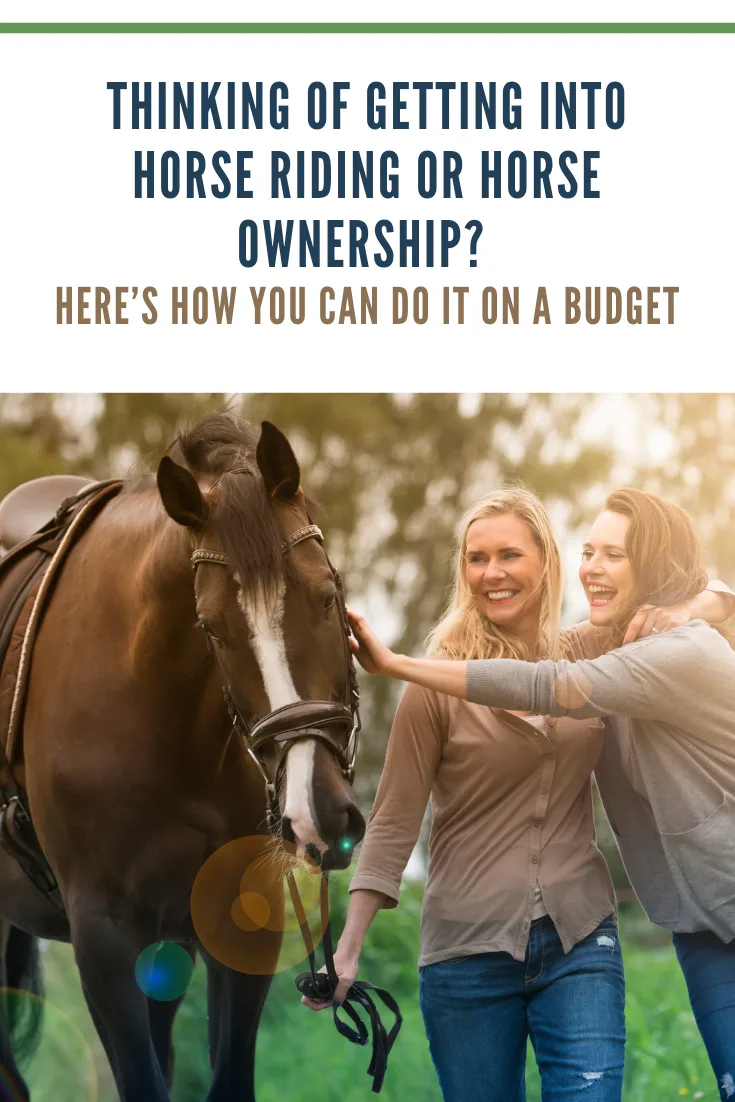 Outright Ownership Is Not The Only Answer
It won't come as a surprise to anyone to learn that buying a horse is not cheap. While prices may vary, if you are thinking about buying a horse outright, you will be looking at spending at least £1,000, and possibly several thousand pounds if you are hoping to buy a pedigree horse. And that's before we get into the questions of where you will board it, what are you going to feed it, and how are you going to look after it. Is it ideal for you and your family? Are your kids going to outgrow the horse soon?
However, if you want to have a horse that is yours and can build a relationship with over time, it's important to remember that you do not need to buy it outright. Leasing a horse can be a great way to dip your toes into horse ownership if you have some nerves about spiraling costs, and you can agree with its owner when it comes to time and subsidiary costs. Building a relationship with people who own and care for horses near you is a great way to keep your ear to the ground and hear about cost-saving opportunities, which brings us to…
Be Prepared To Work For It
If you're just getting into riding and don't have a lot of money saved up, it can feel like it's impossible to know where to start. One of the best ways to get into the local riding scene is to roll up your sleeves and get to work. Do some research into riding clubs and stables near you and introduce yourselves to local horse owners, stable owners, and event organizers.
You may well find that there are plenty of opportunities out there for people who are willing to get their hands dirty and get to work on the jobs that are tougher and less appealing, but which will show the important people just how serious you are and how committed you are. We're talking about mucking out the stables, lugging heavy feed bags, and making sure that the pastures are weeded and well-maintained. You may find that the owners are willing to give you some riding time, some lessons in riding, and tips on the best and most efficient ways to start investing in your dream.
Be A Canny Shopper
If you do a quick search for what items you need for horse riding, you will be presented with a never-ending list of "essentials" that every new rider or horse owner absolutely cannot live without. Well, the truth is that there are a lot of things you are going to need, from clothes and safety gear to feed and horse tack. Whether you are doing the occasional bit of riding for pleasure or you have gone all-in on horse ownership, you will find that you have a big shopping list of equestrian equipment that always comes with a hefty bill.
However, with a bit of research and some sensible shopping habits, you will also find that there are ways you can cut down on unnecessary expenses for your horse supplies. First of all, it's important to be very clear on what you will actually be doing. If you're riding a horse through the countryside, then you can immediately rule out anything related to riding for competition. If you're leasing a horse, you should talk to the owner or anyone you are sharing ownership with about how much responsibility you need to be taking for the horse's feed and stabling. Finally, you should always make sure you look online to see if you can save some pennies while picking up the essentials. Equi Supermarket has an incredible range of options for everything from helmets and jodhpurs for riders to haylage and equipment storage for owners.
If You're Going To Own A Horse, You Can't Skimp On The Vet.
If you're just interested in riding, you can probably skip this part, but if you are set on owning a horse, you will need to make sure that your budget accounts for the expenses that can come with the vet. Health care is not exactly a hidden cost, but it's definitely one of the biggest potential expenditures you will face when it comes to looking after your animal.
First of all, you will want to make sure that you have the horse you want to buy checked out by a vet before you commit to the purchase so they can look for any potentially serious health issues that the owner may not have known about, or may not have wanted to share with you in case you changed your mind. Once you have taken ownership of the horse, it is recommended that you see the vet at least once a year, and more often if the animal is older, recommends MSD Vet Manual. You should discuss care and things like do you need horse supplements or the best diet. And let's not forget about those teeth. Horses are prone to dental issues, especially as they get older, so you should be having them checked at least once a year too.
If you're looking for ways to cut down on emergency spending, keeping a careful eye on your horse's health is highly recommended. Talk to your vet about tell-tale signs to look out for and how you can watch for those problem areas as they age.