When you are sending your child off to college, you need to make sure that they are ready for what they are going to face. This can be a tough time for both the parents and the child, especially when this is the first time. Here, we are going to tell you some of the things to consider when sending your child off to college. Keep reading to find out more.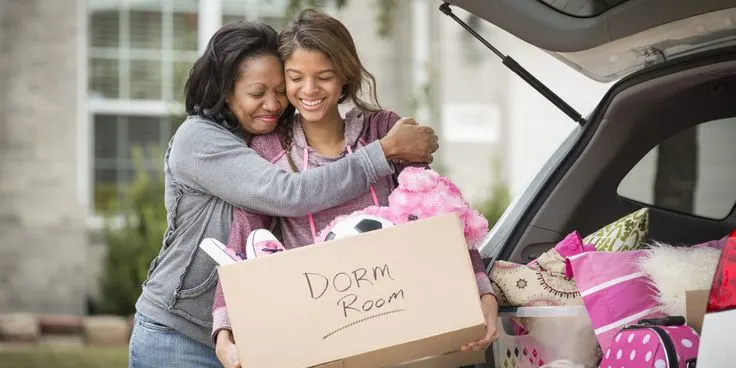 10 Things to Consider When Sending Your Child to College
Finances
College is expensive, so it's important to save money whenever you can.
Talk to your child about your budget plan so that you're both on the same page.
For more savings, consider getting gently used items or supplies, like furniture and gadgets, for your child.
A laptop is practically essential for all college students, but buying a brand-new one can cost thousands of dollars.
Go for a refurbished laptop that works perfectly but costs much less, suggests PC Liquidations.
Don't hesitate to spend on important things, but always look for ways to save money when you can.
Are you going to be funding your child's college experience while they are there?
You might need to make sure that you have your finances in check and figure out how you are going to give them money.
Consider setting a budget and letting them know what this is, says Money Saving Expert.
Domestic Chores
When sending your child off to college, you need to make sure that they know how to do basic chores (WebMD).
Do they know how to use a washing machine and a dryer?
How much experience do they have in cleaning in general – this is something to consider.
Part-Time Jobs
Sometimes, your child might need to fund their experience using a part-time job partially.
Consider helping them with this and making sure that they still have time to focus on their studies.
Transport
Are you going to send your child off to college with their first car?
They will need a reliable vehicle to get around and travel back to visit when they need to.
Make sure to choose one that is a good value for money.
Cooking
Another thing to consider is how skilled they are at cooking.
Teach them some basic recipes, send them a cookbook, and show them how to make a meal plan to ensure that they are making some healthy meals.
Their Bank Account
If your child doesn't already have their own bank account, then now is the time to set one up in their new location.
This is especially important if they are going to get a part-time job.
Visiting
Are you going to visit your child when they go to college?
Try to keep visits to a minimum to let them enjoy their time there and not get too homesick.
Of course, you can plan some during the year.
Medical Care
If your child is set up at a local doctor and is moving away for college, then they will need a new place to get treatment.
Don't forget to consider this before the move.
Change of Address
If your child is moving to a different state, then they might need to forward their mail to their new address.
This way they can receive all their latest letters without any problems, and they won't miss out on anything important.
Setting Expectations
Finally, you should consider setting your child down and setting some expectations.
This includes their grades and their behavior, regardless of how tough the chat will be.
If your child is heading off to college this year, then make sure to consider all of these things before they go.