Maybe you've been dreaming of going to Europe, or the idea just popped into your head recently. But then you become a mother, and your children become your world. What if there was a way to have the European road trip of your dreams with your children involved?
Memories shared with your entire family are precious and leave a lasting impression on their lives forever.
The memory of road tripping through Europe with their parents will stay with your children forever.
So, planning starts now.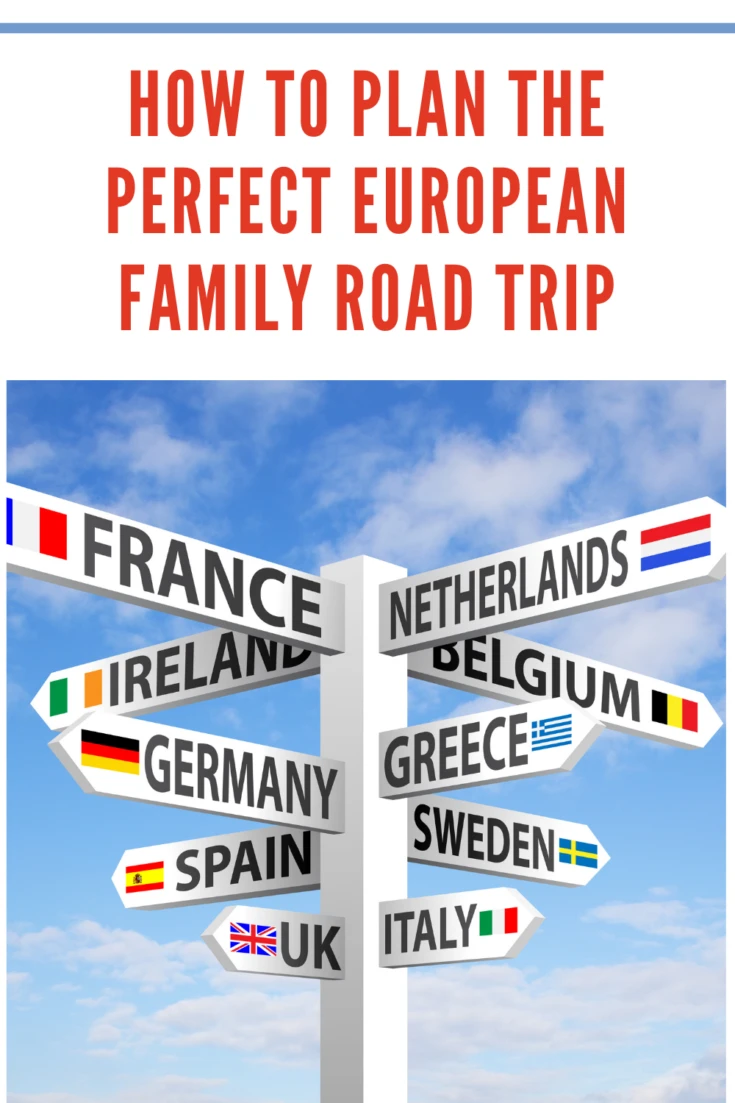 How to Plan the Perfect European Family Road Trip
Get the Best Rental Vehicle
A rental vehicle is your best friend when it comes to road trips.
They are reliable, registered in Europe, and don't come with the hassle of making monthly payments.
The wonderful thing about a rental car in Europe is that you can pick up a car in one country and drop it off in another.
We suggest researching on Google using terms like "car hire in Italy" or "rental cars in France," depending on which country you want to start your journey In, suggests Car Rentals.
Plan the Perfect Route
This is the core of your trip.
Plan which countries you want to visit, how long you want to stay in each country, and what you'll do wherever you go (USNews).
Having your child's input might be a great idea for this part of the trip.
This way, they can feel directly involved in trip planning.
Check with the rental car company before planning the route.
Sometimes there is a limit on how long you can rent a car for one period.
You might have to switch the rental car you are initially using if you want to plan a more extended trip.
Have an Itinerary but Keep it Flexible
No matter how detailed your plan is, no one will be happy if there is no room for changes.
You might miss something that suddenly interests you, like a boat tour through Germany.
Maybe something on the plan doesn't work out after all; what will you do now?
If you're too set on one plan, you'll just be disappointed.
You might also need to cut the trip short or find that your family wants to stay in a place longer.
Just plan some extra time to stay if it ends up happening.
Plan for More Stops than You'll Take
This part goes hand in hand with the section above.
Planning for more time than you'll need.
This counts especially for stops along the way, at gas stations or restaurants.
If you're bringing your children, you definitely need to plan for stops.
Kids have to pee more than anyone.
Plus, they always want snacks and drinks.
Plan to make a lot of stops for them to get things to energize them.
It's also a good idea to let your kids out to stretch their legs every once in a while.
Nothing is worse than a cranky child who has been sitting for hours on end.
It's time for that family road trip that you've always dreamed of.
Here are some extra tips that could warrant articles of their own.
Get an international license before going on the trip (at least a month before).
Let your bank, job, and community know that you are leaving (when, where, and how long).
Lastly, you should purchase travel insurance for your rental vehicle and your family as a whole.
Get your world maps ready and gear up for the family vacation that will go into history books.