The tangram puzzle set is composed of seven pieces. A tangram puzzle set includes: a square, a rhomboid, and the other five pieces are isosceles right triangles of various sizes.
Of these triangular pieces, two are small size triangles, one is a medium-sized triangle and two are large size triangles.
The area of a large size triangle is twice the area of a medium-size triangle.
The area of the medium-size triangle is twice the area of a small size triangle.
The area of the square is also twice the area of a small size triangle.
The area of the rhomboid is the same as that of the square. All the angles in these pieces are either 45, 90, or 135 degrees.
Tangrams come from Imperial China and while they are fun in creating tangram scapes and puzzles, they are also a valuable lesson in math.
A tangram is an ancient Chinese puzzle with 7 specific pieces that fit perfectly together to form a square.
Monster Math is a kit that you create, customize, and add items to as your child develops mathematical skills.
We will provide activities and instruction to add to your Monster Math box for hours of fun and learning.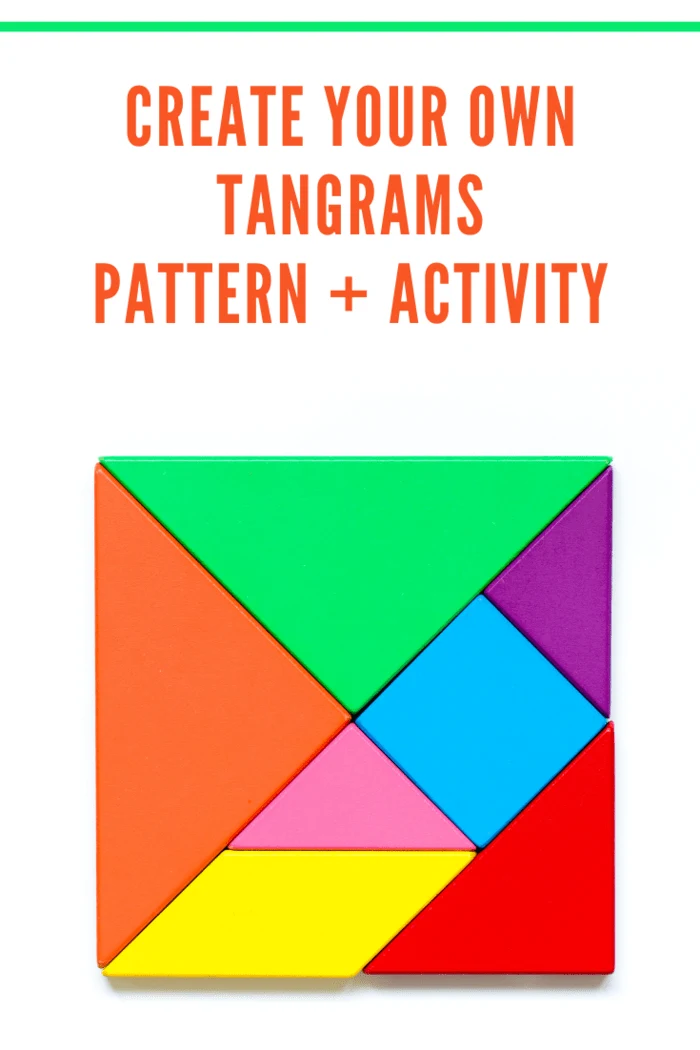 Here is a pattern to get you started.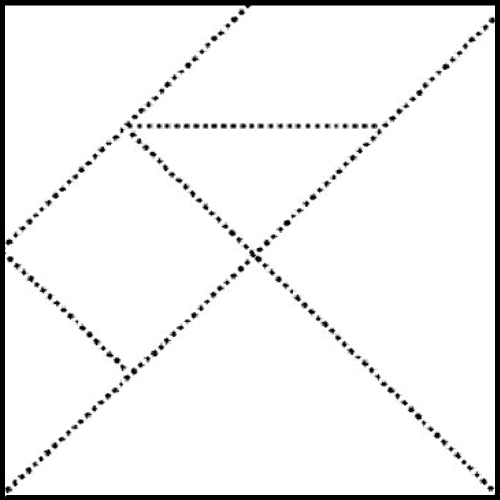 You will need stock paper, scissors and a printer.
Print the pattern above on heavy card stock and cut out, following the dotted lines.
Start by having students cut up the large square into the Tangram pieces.
This builds fine motor skills and also has them see how the large square decomposes into smaller pieces.
Once you have the shapes cut you will have a tangram set that will look similar to this: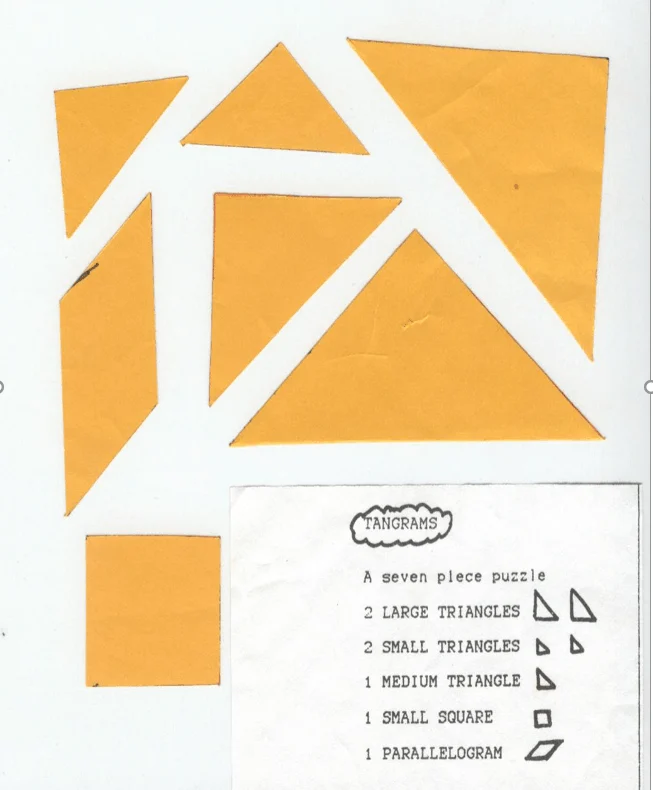 We keep ours stored in a ziplock baggie.
Then let creativity take over and create pictures with your tangram.
You can also do a search for "tangram scapes" to give you some ideas or templates.
Here is a tangram puzzle to try.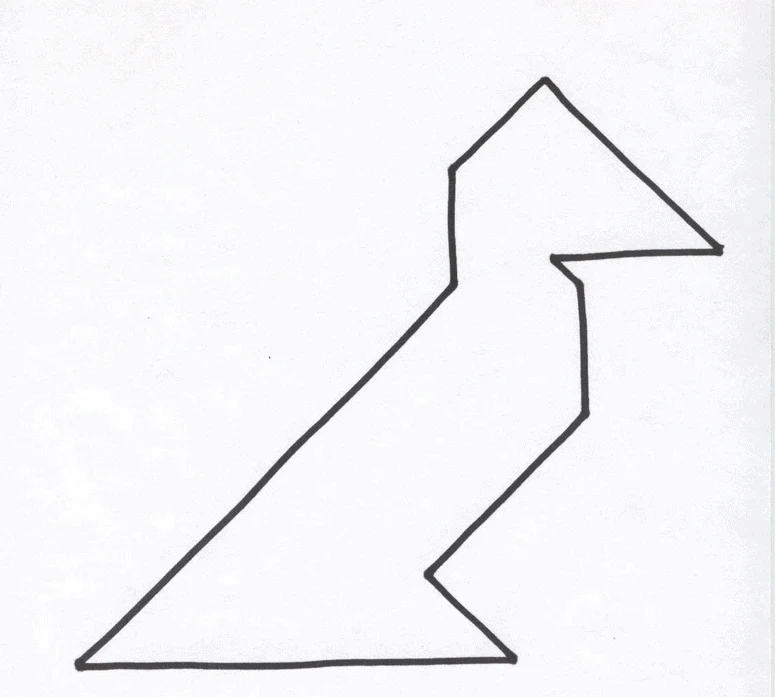 You may also enjoy these tangram activities which are part of the Monster Math series.
We appreciate your subscription to Mommy's Memorandum