This post is sponsored by Swiffer® and the BlogPaws Professional Pet Blogger Network. I am helping spread the word about Swiffer, but Mommy's Memorandum only shares information we feel is relevant to our readers. Swiffer is not responsible for the content of this article.
Pets are an important part of a family. My children's first pet is Bailey Mae, who just turned four this week. She is such a loyal dog. Bailey Mae also has been fundamental in helping our rescue dog, Jeb, adapt to having a family.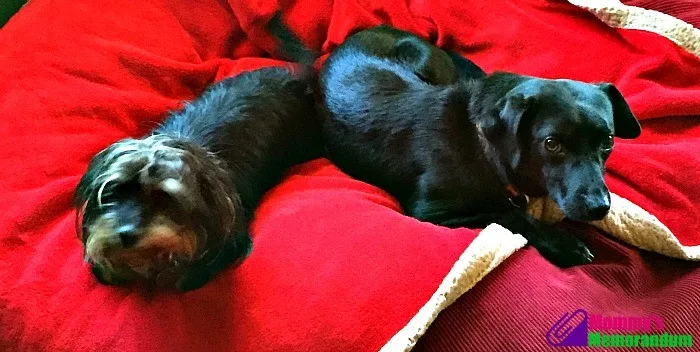 Each of my children believes Bailey and Jeb are all theirs. They affectionately refer to each as "my dog," when the reality is they are both "OUR" dogs.
Having a pet is something I look back on with fond memories. My children are creating these memories now. According to the second annual Swiffer Cleaning Index, 93-percent of American parents believe that having a pet is one of the most rewarding experiences for a child. The report also revealed that 75-percent of those parents agree that concerns over pet-related messes could prevent them from getting one.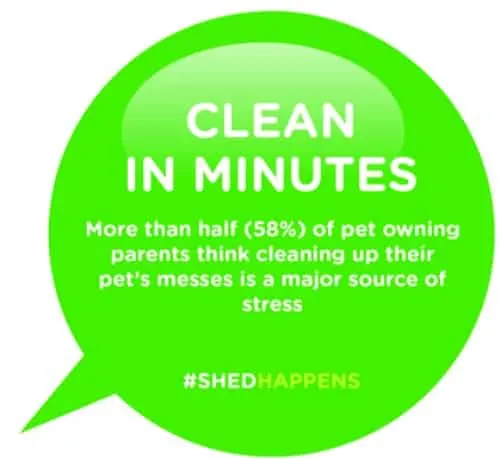 A few months ago, our neighbor moved in. She brought with her a dog named Karma. Karma has been her dog since she was a little girl–12 or so years ago. Seeing the two together reminds me that the bond between a dog and her human are incredibly sweet.
When we travel, our neighbor looks after Bailey Mae and Jeb–ensuring that they are walked, fed and loved. When our neighbor is out of town, we reciprocate and walk, feed and love on Karma. It's adding love to our life, and our children are learning to be helpful and patient.
Swiffer® makes it easy to keep a home clean, even if they have a pet. They understand the importance of a child living with, caring for and bonding with an animal and they don't want any child to miss out on the opportunity to have that first pet.
The two companies are providing 10,000 Welcome Home Kits to participating shelters across the country and Swiffer is making a $50,000 donation to support the needs of these shelters this holiday season!
Previously, I shared with you that Swiffer has a Welcome Home Kit from Barkbox and Swiffer.
The kit includes:
Welcome Home Guide: Created by an educator and designed to help kids welcome a new pet into the home. The book details responsibilities and expectations for any age group.
Swiffer Duster™ and Refill
Coupon for a Swiffer Sweeper™
Coupon for Free Febreeze Freshener
Toy
Treats
Chews
We received two BarkBox kits to help get the message out about easy cleaning (especially when you have kids and pets)! We gave our second Swiffer Welcome Home Kit to our neighbor to allow more time to be with Karma and still have a clean home.
With Karma growing older, it's important she and her human have time to bond. Swiffer offers easy-to-use sweeping, mopping, and dusting tools that easily clean nearly every household surface. It's efficient cleaning, allowing you to get back to the really important things in life.
The vast majority (88%) of parents say that a pet is one of the most memorable holiday gifts a child could receive
@BarkBox and @Swiffer are teaming up to make sure cleaning concerns are never an obstacle when bringing your child's first pet. Through December, new pup parents who adopt from partnering shelters will get a free Welcome Home Kit packed with goodies and cleaning supplies. Because with any furry family member… #ShedHappens.
Share a photo of your new fur-ever family and everything in the box with @swiffer and @barkbox to show how ready you are for when #ShedHappens!
There is nothing greater than the love between a child and his pet. Visit a shelter and make the holidays memorable for both you and your pet.