Marie Callender's Pie with Homemade Caramel Sauce Recipe Does it get better than pie? Sure it does. Pie with homemade Caramel Sauce.
Charlotte the Great, my grandmother, makes an amazing pie. Her crust is flaky, golden and seems to melt in your mouth. Her pie filling is filled with flavor, texture. When pie crust meets filling and finds its way to your mouth, its utter awesomeness! I'm still working on perfecting the perfect pie.
During the holidays, I try to maximize my time with my kiddos and celebrate the baking. Marie Callender's pies allow me to deliver homemade goodness my family craves and with my signature touches, it's a slice even Charlotte the Great would be proud of me serving.
Pie is loved by all, stories of Walmart's sold-out sweet potato pie circulate headlines shares Business Insider.
Indulge in the delectable world of pies with a touch of homemade goodness! Among the myriad of culinary delights, few can compare to the heavenly combination of a perfectly crafted pie with a generous drizzle of homemade Caramel Sauce. Picture this: a flaky, golden crust that seemingly melts in your mouth, embracing a filling bursting with exquisite flavors and delightful textures. The mere thought of it evokes a sense of utter awesomeness that leaves you craving for more.
of homemade Caramel Sauce that will elevate our pies to unparalleled levels of deliciousness. Get ready to create memories, share laughter, and savor the divine flavors of pies made with love and passion.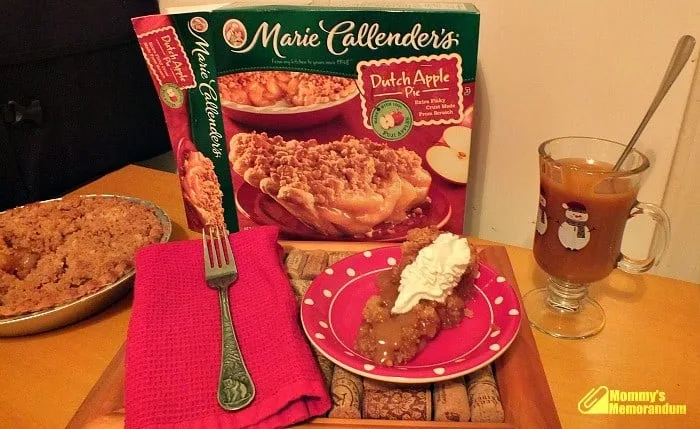 During my journey home tonight, I couldn't resist picking up a delightful treat for the family: a mouthwatering Marie Callender's frozen FRUIT PIE dessert. As soon as I arrived, I wasted no time and preheated the oven, eager to experience the scrumptious delight of a baked Marie Callender Dutch Apple Pie. Following the simple instructions on the box, I popped the pie into the oven while we gathered around the dinner table, eagerly anticipating our dessert.
As the pie baked to golden perfection, the enchanting aroma of cinnamon and apples wafted through the house, teasing our taste buds and building our excitement. The mere scent was enough to make our mouths water, and we could hardly wait to savor each delightful bite of the freshly baked pie.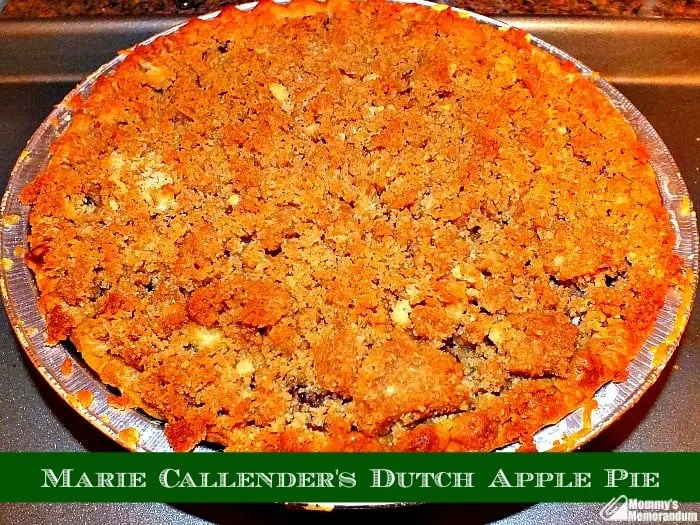 While the pie cooled down slightly, Miss M, a fellow dessert enthusiast, and I decided to elevate our culinary adventure even further. Together, we embarked on a quest to create a decadent caramel sauce that would take our dessert experience to new heights. Armed with enthusiasm and a handful of simple ingredients, we set out to make a rich and velvety caramel sauce that would perfectly complement the apple pie.
In a matter of minutes, we were mesmerized as the ingredients came together, simmering in a saucepan to create a luscious and indulgent caramel sauce. The kitchen was filled with the tantalizing aroma of warm caramel, amplifying our anticipation for the final taste test.
The beauty of this caramel sauce recipe lies in its simplicity and speed. In less than 15 minutes, we had crafted a caramel sauce that was rich, smooth, and incredibly satisfying. The glossy amber liquid danced in the saucepan, enticing us with its sweetness and buttery notes.
Finally, the moment we had been waiting for arrived – the Marie Callender Dutch Apple Pie had cooled to the perfect temperature, and the caramel sauce was ready to be drizzled over the delectable dessert. With each spoonful of the pie topped with our homemade caramel sauce, our taste buds were transported to a realm of pure bliss. The warm, tender apples, the buttery flaky crust, and the decadent caramel sauce merged in a symphony of flavors that left us in awe.
As we savored our delightful creation, we couldn't help but marvel at how a simple frozen pie, combined with a dash of creativity and homemade goodness, transformed into a memorable culinary experience. The joy of sharing this delightful moment with loved ones, all while the captivating scents of cinnamon, apples, and caramel filled the air, created cherished memories that would linger in our hearts for a long time to come. And so, a routine evening turned into a special occasion, reminding us that the simplest pleasures in life often hold the most profound magic.
EASY CARAMEL SAUCE RECIPE
Prep Time: 5 minutes
Cook Time: 10 minutes
Total Time: 15 minutes
Servings: Makes about 1 cup
Ingredients:
1 cup brown sugar
1/2 cup heavy whipping cream
1 Tablespoon Vanilla
4 Tablespoons butter (not margarine)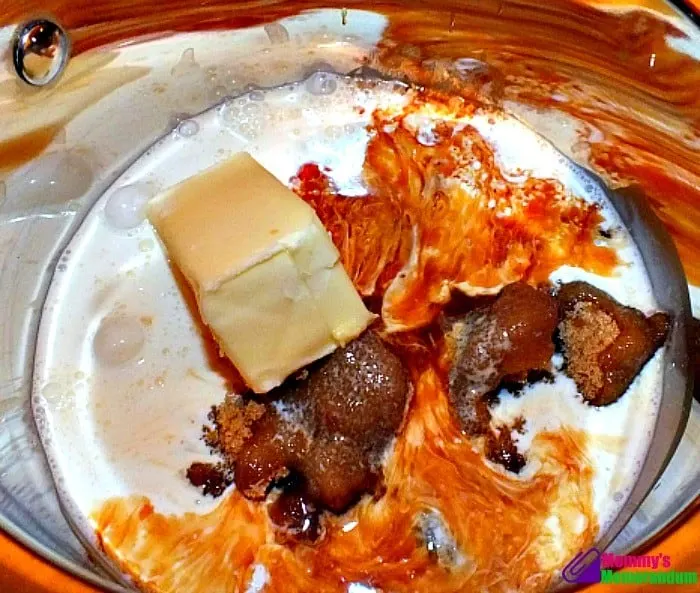 Directions:
In a pan, combine the brown sugar, heavy whipping cream, vanilla, and butter.
Over medium-high heat, whisk all the ingredients together.
Bring the mixture to a boil, stirring occasionally (be cautious around the edges of the pan).
Let it boil for 5-10 minutes, stirring occasionally, depending on your desired thickness for the sauce.
Serve the caramel sauce warm or cooled.
Enjoy your creation and try not to eat it all straight from the spoon!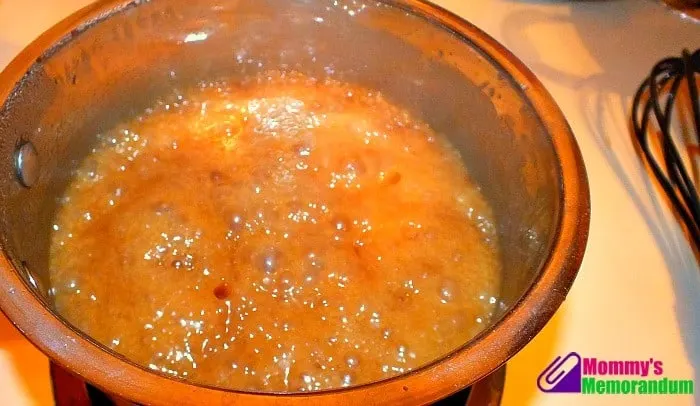 Fun Fact: In December, more than 11 million pies are sold, with an estimated 4 million sold this week alone.
I learned from Charlotte the Great that during the holidays, desserts take center stage, especially pie. I also witnessed how time-consuming a homemade pie can be. Marie Callender's pies have those special touches Charlotte the Great adds to her pies – hand-pulled lattice, hand-placed chocolate curls – all the details that make them look just like homemade.
Tips for the Holidays:
The holidays are no time to stress over making every dish from scratch. I put my Marie Callender's pie front and center with my own personal touches – like drizzling homemade caramel sauce on apple pie.
Holiday Creativity:
Depending on your choice of Marie Callender's frozen fruit pie, you could also add seasonal shapes cut from sugar cookie dough and then bake them on top of your frozen pie.
Fun Fact: 58% of Millennials ages 18-24 would serve a frozen dessert instead of making one themselves if it guaranteed that nobody would ever find out.
Save Time, Savor Flavor:
The holidays are all about spending time with family and friends. So, when prepping for a holiday meal, the secret to spending less time in the kitchen is to know where you can save while still creating a look, taste, and smell that's just like homemade. Consider a Marie Callender's Frozen Fruit Pie, add your own signature touches, and get more out of your holidays while still delivering the look and taste of homemade!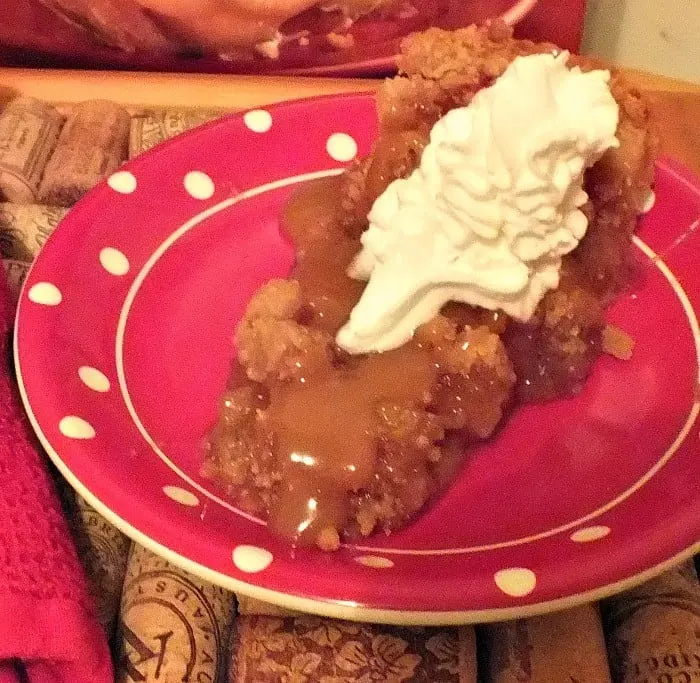 Find more tips on the Marie Callender's Meals Facebook page or Marie Callender's Tips page.
I am participating in a VIN campaign for Marie Callender's. I am receiving a fee for posting; however, the opinions expressed in this post are my own. I am in no way affiliated with Marie Callender's and do not earn a commission or percent of sales.