My mom lives rurally. Rural as in she does not have cellular service at her house. She would call me on her way home from work, and we'd talk until her phone just dropped the call.
In spite of my husband hearing my sentences end mid-sentence when talking to my home, he didn't grasp that in the year 2000-something mobile devices didn't work everywhere.
When I went to visit my mom. He tried to call. I could receive texts, but I could not send texts while at my mom's.
It made for an argument about why I wasn't answering.
He didn't believe me when I said, "Because my mom doesn't have cell service at her house."
Then, he went to my mom's.
He learned first hand that there was absolutely no way any of us were connected to the outside world with our mobile device.
Then, one day, Mom called, and I was talking to her while she was sewing IN her house.
"No way!"
Then she called me on her way home, and we talked ALL. The. Way. Home!
The difference?
Republic Wireless.
Committed to not just saving their customers money, but providing quality service. The kinda quality that works even at Mom's; that's Republic Wireless.
Then, a holiday came. We gathered at my sisters. We were having a round table discussion on just how much we all pay for cellular service.
Dad sat quietly and then said, "Not us. Your mom and I have Republic Wireless. It works great, and it's cheap!"
I've now been using Republic Wireless for a few months. It's amazing. The service is great!
I'm a photo taker. I always have been, even when it was the 35mm film. My Republic Wireless phone takes beautiful pictures and records the memories we made along the way this summer. Every picture in this post has been taken using the Republic Wireless smartphone and service. You can see other photos taken on social media with #SentWithRepublicWireless.
Here's a Republic Wireless photo recap of summer with the Morrisons.
How much is gas where you are?
Virginia to North Carolina.
North Carolina to South Carolina…texting the kiddos in Pennsylvania at Camp Grandma and Grandpa while I stretch my legs!
The Gaffney Peachnoid. It's a water tower.
We hit the mall for some MacKenzie Ziegler Athletic Wear, and MacKenzie demanded a picture next to the cardboard Ziegler!
When we shop, we build up an appetite. Good thing Red Robin is nearby!
Mmm…appetizers!
GPS is my salvation with all this travel!
North to Richmond!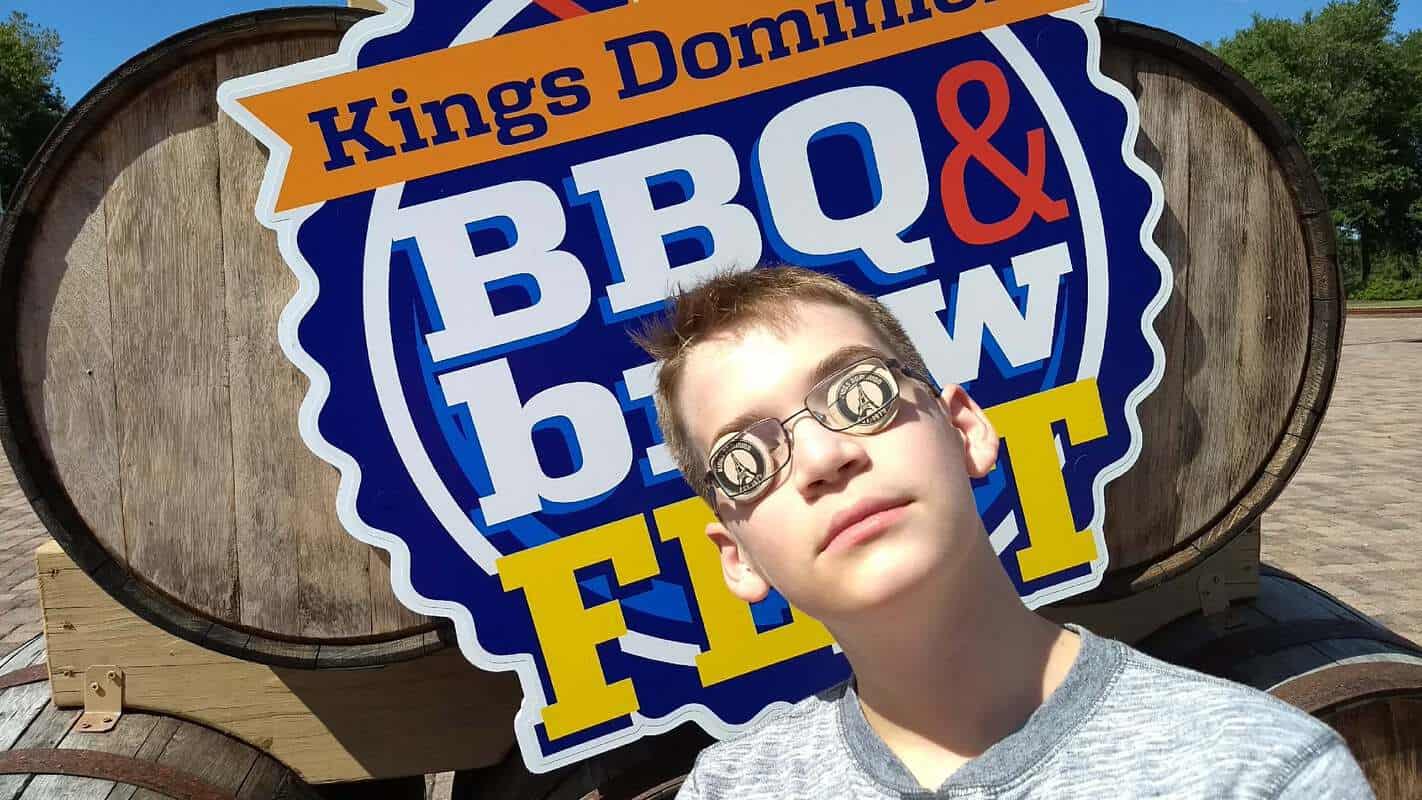 Kings Dominion BBQ and Brew Fest.
Can she jump them to just one peg?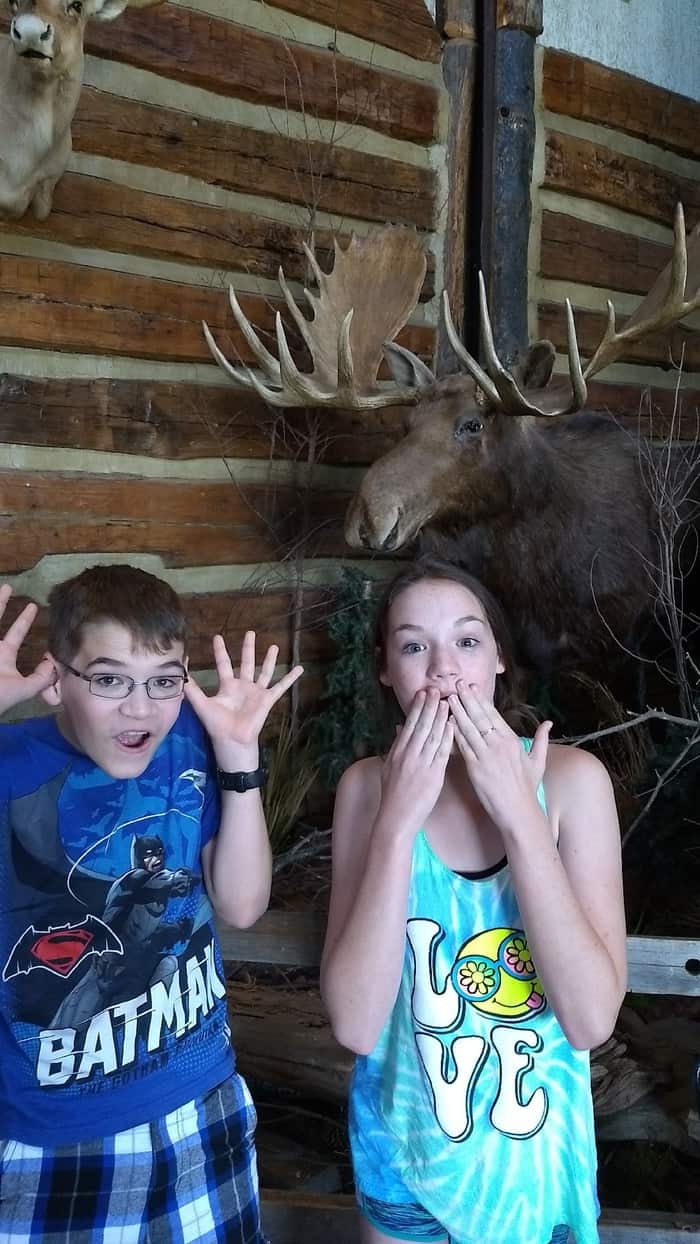 Our first time in Bass Pro Shop.
Whew!
This summer has been one of travel. Summer has been West Virginia, Pennsylvania, Northern Virginia, North Carolina, South Carolina, back to Virginia, back to Pennsylvania, back to South Carolina, back to Virginia. Repeat.
The phone is an excellent choice, but it's the Republic Wireless service what I want to brag about.
Reasons to Make the Switch to Republic Wireless:
We all think about changing providers. We all are trying to stretch the budget. Maybe you have a child who's ready for their own phone. It's all easy with Republic Wireless.
My mom is able to get service at her house because Republic Wireless thinks outside the box. They pioneered "WiFi First."
"WiFi First" saves you money because Republic Wireless connects seamlessly to their nationwide 4G LTE cellular network FIRST.
With Republic Wireless, your smartphone seeks an available network to connect to before using mobile data.
When outside of WiFi coverage, the smartphone works just like a typical smartphone on the cellular networks of national GSM and CDMA carriers.
So let's talk about that "plan."
Republic Wireless has plans starting at JUST $15 per month. All Republic Wireless plans include unlimited talk and text, whether connected to cellular or WiFi.
Republic Wireless data plans start at $20 per month.
Not only are the plans budget-friendly, but there are NO CONTRACTS with Republic Wireless. None.
Got hidden fees on your bill? Not with Republic Wireless. They don't play that game!
Republic Wireless also offers name brand, Android phones, making connecting and staying connected with those you love stylish AND smart. There is an Android phone in your budget level. Really!
Check out the options
at
RepublicWireless.com
Don't just take my word for it! Republic Wireless is recognized for offering the best basic plan by MONEY Magazine, a top pre-paid carrier choice by Consumer Reports, and for excellence in user satisfaction by PC Magazine.
One of my favorite features was just launched on June 22–the Free Republic Anywhere app. It allows you to sync your Republic Wireless phone number with any device to stay connected to your text messages. It's FREE for all customers and works even when you're away from your Republic Wireless device.
With the Free Republic Anywhere app you can:
Send and receive text messages from your computer, using your phone number, just like you do on your phone.
Sync all your messages & contacts across devices, so all your messages are with you…no matter what device you are using.
De-stress those moments when you don't have your phone. Since Anywhere works like another phone, you can stay in touch when your actual phone is lost (out of battery, or flew off the roof of your car…which has happened).
We recently added William to our plan. I will tell you under our contract carrier; he burned through ALL of our data for the month in less than 24-hours. ALL. OF. IT! (trust me when I tell you data ain't cheap when you go over).
With Republic Wireless, I don't have to worry about it. It's low-cost, trending smartphones, that make for an excellent starter phone. $15 per month with the ability to upgrade as they become more responsible–and no stress over just how much data they are using!
Save $20 when you Switch to Republic Wireless
Republic Wireless is really a great service. Keeping up with my family has been a huge hit this summer. Try the service and get $20 off service or a phone when you visit RepublicWireless.com. Use code JULEE2017.
I use my Republic Wireless phone and service as a GPS when I travel. It works excellent!
It has kept me connected through text and talking, entertained the kiddos with games, and entertained us with streaming video and podcasts.