Sugar Bowl Bakery brings all our favorites to us without us even turning on the oven.
Delicious madeleines, Scrumptious Brownie Bites, Duet Bites and my favorite Palmiers.
Perfect for any time, or adding to your entertaining.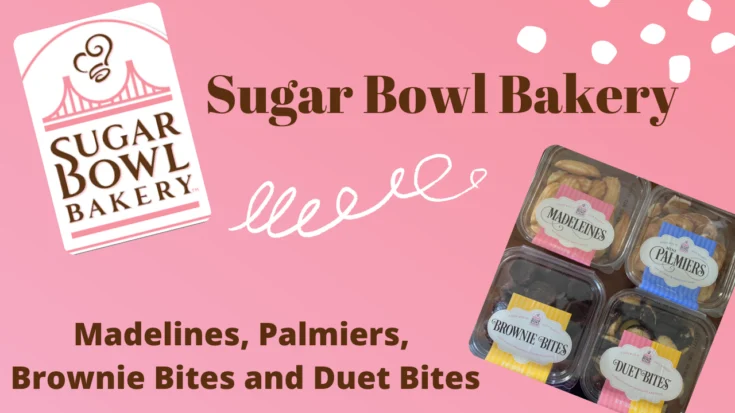 For as long as I can remember, Miss M has loved all things, Parisian, including Madeleines.
She browsed the displays at Amelie's when she was ten and we walked away with a smorgasbord of delicious pastries and treats, including the French tea cookies.
If you aren't familiar, Madeleines are similar in flavor, to a sponge cake, but lighter.
Madeleines have a distinctive shell-like shape.
They come in flavors, like everyone's favorite fall flavor, pumpkin!
These little cakes are tasty!
They are firm to the touch with a very fine crisp, baked shell.
Inside is a moist, delicious cake.
Sugar Bowl uses only the highest-quality ingredients.
These delicate tea cakes are made with real ingredients and real spices.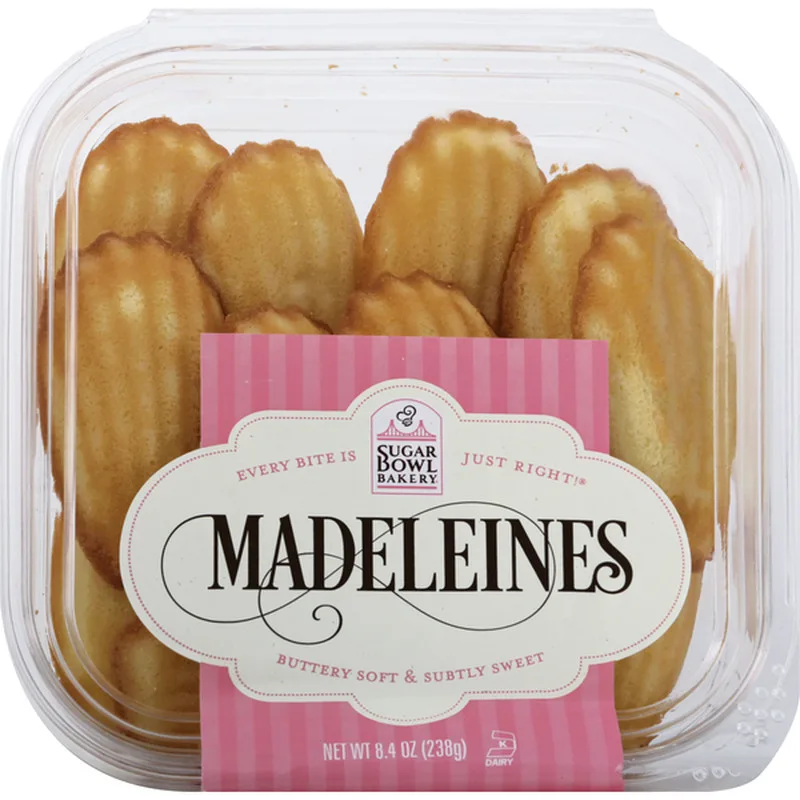 The Legend of the Madeleine
The story goes that, in 1755, Louis XV, son-in-law of the duke, charmed by the little cakes prepared by Madeleine Paulmier named them after her, while his wife, Maria Leszczyńska, introduced them soon afterward to the court in Versailles.
Much beloved by the royal family, they conquered the rest of France in no time.
A Brownie from SugarBowl Bakery is Decadent Chocolate!
When those chocolate cravings arrive, a brownie is one of my favorite go-to treats. Often I make Fudge Espresso Ultimate Brownies, however, heating the summer in the oven, is a joy-kill.
Sugar Bowl Bakery has the solution, Brownie Bites, a simple summer dessert that tastes homemade and has just 130 calories!
Imagine bite-sized brownies that satisfy and are the perfect size for little hands or grown-up indulgence!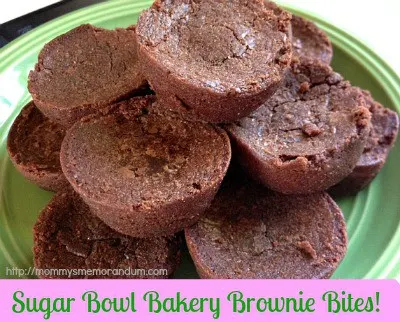 Pretty Close to Homemade is the Sugar Bowl Bakery Brownie
These petite brownies can be eaten plain or made fancy with frosting, sprinkles, ice cream, or fruit.
No matter how you eat them, they're guaranteed to be addictive!
Sugar Bowl Bakery Brownie Bites may be pint-sized, but they are big on flavor.
I was surprised at how moist these brownies are with a cake-like texture!
My family couldn't believe I didn't make them!
While we were on vacation, I wrapped them and put them in a Ziploc container, and tossed them in the freezer.
I took them out when we got home and found them to be the perfect reward after unpacking the car.
They were still incredibly moist and the texture didn't morph.
Did you know American businesswoman, socialite, and philanthropist, Bertha Palmer was the inspiration for the brownie?
A chef at Chicago's Palmer House Hotel in 1893, created the confection when Parker requested a dessert for ladies attending the fair.
Her request was "It should be smaller than a piece of cake, though still retaining cake-like characteristics and easily eaten from boxed lunches."
One bite of Sugar Bowl Bakery Brownie Bites is sure to have made Mrs. Palmer happy, just as they will you.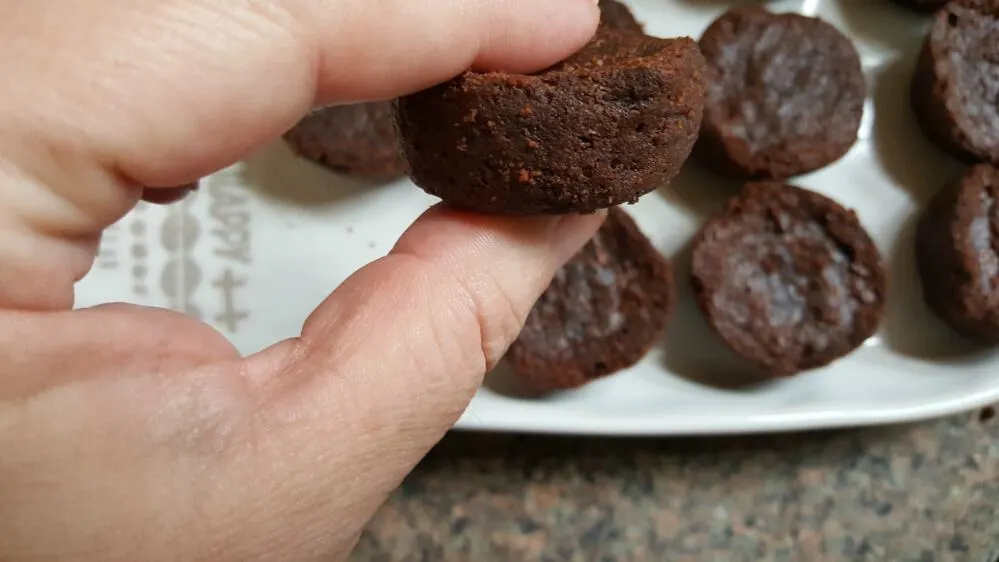 The Best Things Pair Together:
A match made in heaven!
Madeleine & Brownie.
Two of your favorite flavors together, at last, creating the perfect Duet Bites®.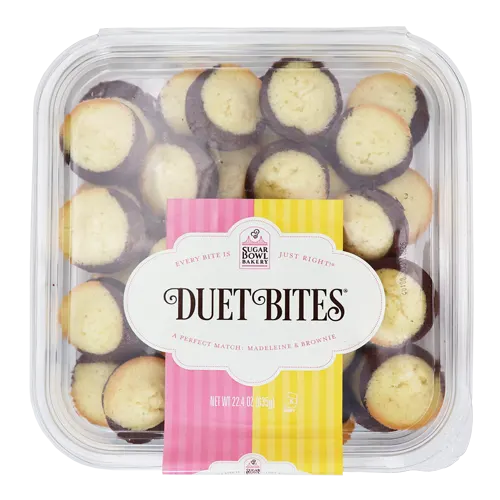 Palmiers:
Let's cut to the chase.
I'm not sharing Sugar Bowl Bakery Palmiers.
I can't wait to devour these with my morning cup of tea or coffee.
A centuries-old French recipe, with over 2,500 layers of butter and dough, makes each bite of these signature Petite Palmiers irresistibly flaky.
They are the perfect crispness.
Perfect sweetness.
They pair so perfectly with my chosen hot drink in the morning–or a glass of cold milk in the evening.
It's an enticing and unique cookie that's even better with ice cream, whip cream, or just a touch of honey!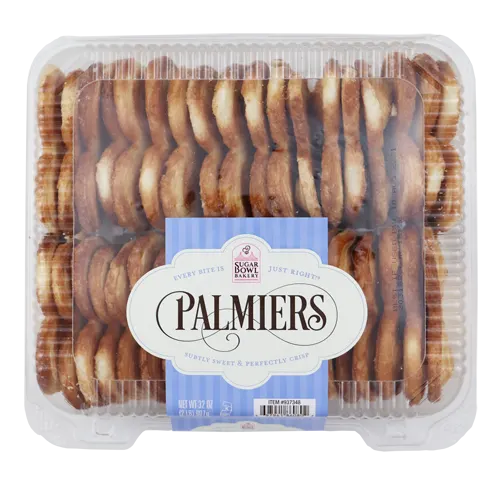 Where to Find Sugar Bowl Bakery:
Sugar Bowl Bakery products are sold at retailers nationwide.
Look for them at Walgreens, Costco, and World Market.