Amelie's in Charlotte, North Carolina is a Parisian pastry dream. Miss M loves all things French so to celebrate her turning double-digits, Grandma Rita and I took a road trip to Charlotte, North Carolina and paid this shabby chic, French inspired Parisian pastry shop a visit!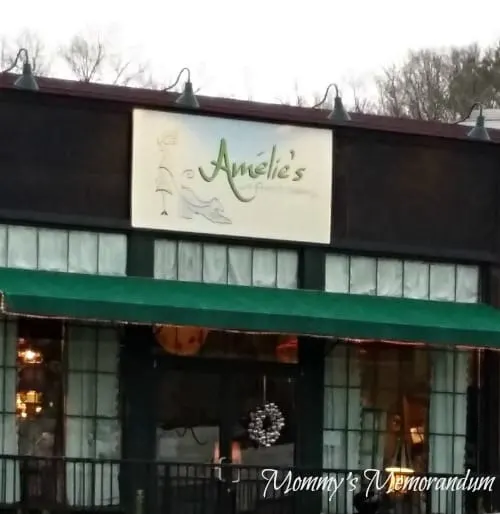 Even if you're not seeking French pastries, Amelie's has an atmosphere that will just welcome you in and make you want to stay. We were greeted by this awesome pots and pans chandelier.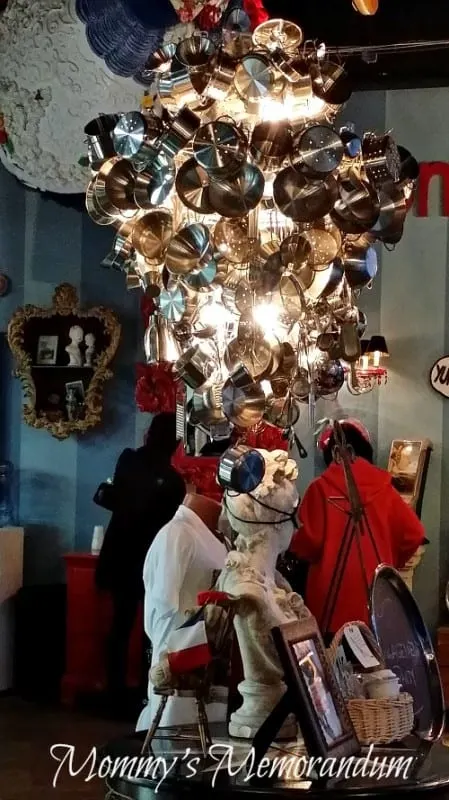 Without giving it any thought, we naturally migrated to the pastry case. Whether it was by smell, chocolate, or just the beauty…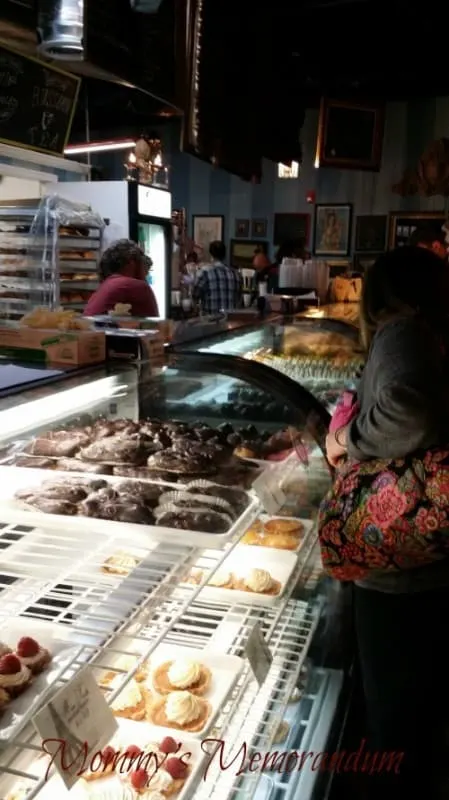 Right away I recognized one of my favorites! Eclairs! Oh, the decadence! The dark chocolate smothering the breaded pastry filled with creme!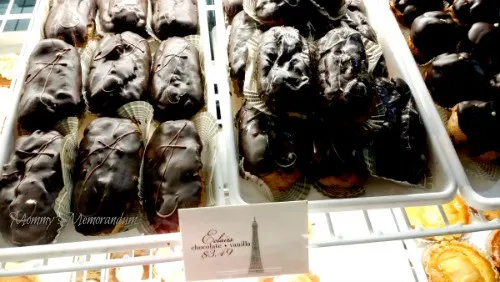 Then I saw these chocolate cups and my heart pitty pattered. How beautiful! ahem, they were also very tasty!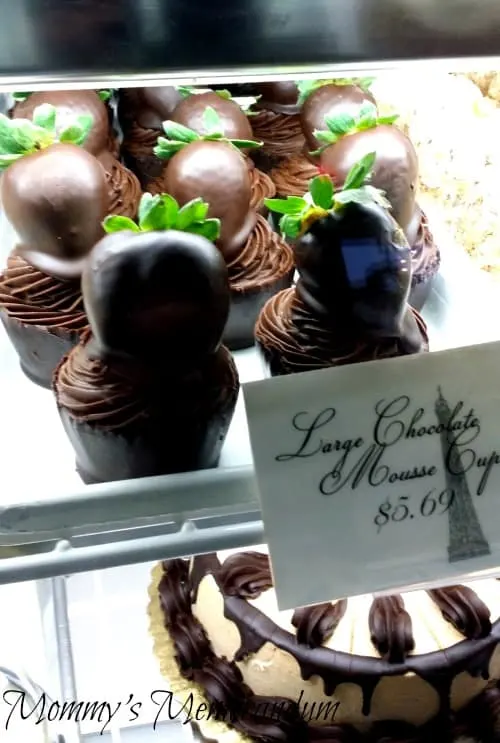 Psst….let me draw your attention to this gem…Petit Gâteau. This small cake is big on taste with it's thick rind of chocolate and a mellow, fluffy filling. It was our choice for a birthday celebration for Miss M. We grabbed one.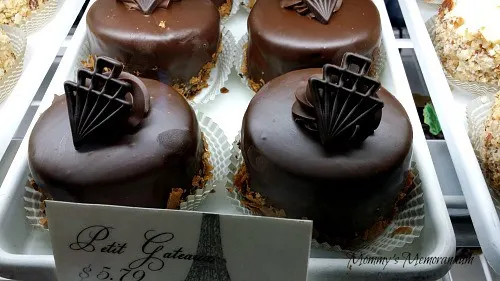 Amelie's also has tea cakes, baguettes and more!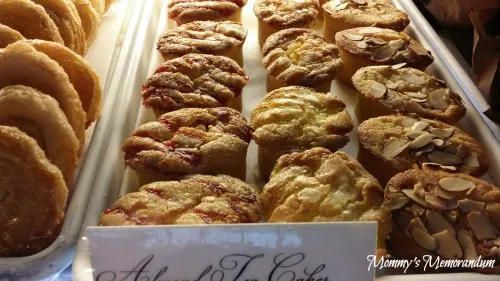 Come early. We arrived just moments before the line stretched past the counter and into the next room. It was a long, long line, but the people were happy as they talked about what they should try with one another.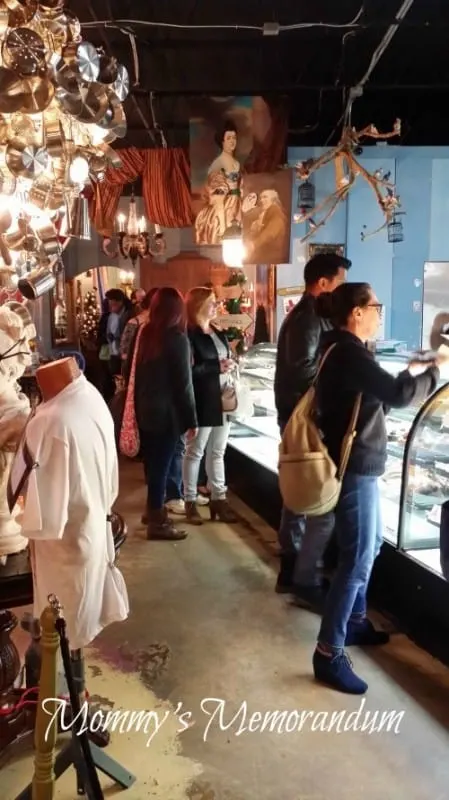 With out pastries boxed and ready to go, we enjoyed the atmosphere. Miss M fell in love with the color of this mirror and matching piece of furniture.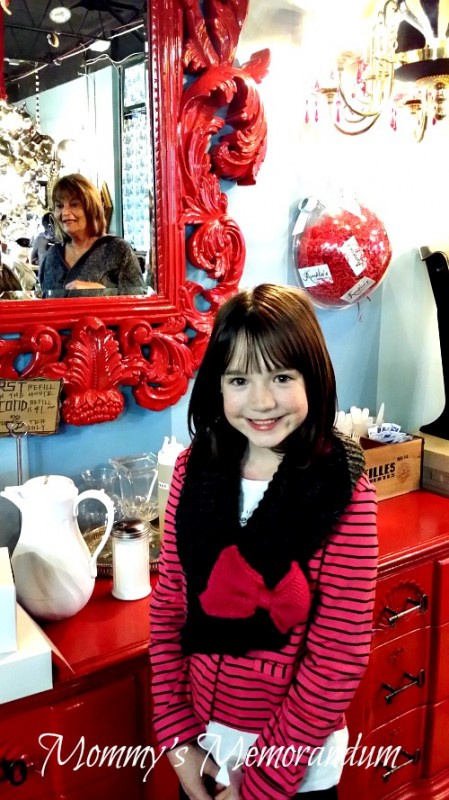 We had a great time and highly recommend Amelie's whether you're looking for a place to just relax in a great atmosphere or looking for a little Parisian flair. And of course, there's the pastries.