Kids up to a certain age believe everything their parents tell them. Once they hit double digits, they think they can tell parents a thing or two. The next time they get all superior about the choices you make, bring them down a peg or two with these fun facts about the holiday just past.
Gobble, gobble
About 90% of Americans serve turkey for Thanksgiving dinner, and most probably with the traditional cranberry sauce and pumpkin pie.
However, this is probably flying in the face of historical fact.
Turkey wasn't on the menu at the first Thanksgiving.
When the pilgrims gave thanks for making it to dry land in 1621 or thereabouts, the most likely food they had was lobster with a side of cabbage, hickory nuts, squash, and goat cheese.
Other foods on the menu may have been venison, duck, goose, oysters, eel, and fish alongside pumpkins and cranberries (but not pumpkin pie or cranberry sauce).
In a letter written by Edward Winslow describing the event, it mentioned lobsters as part of the feast the Indians prepared for them.
Wild turkey and venison may have also been present at some point because the feast supposedly lasted five days.
Since turkeys are more accessible than lobster, this may explain why turkeys have become the de facto start of the Thanksgiving holidays.
The pie was almost certainly not around during the first Thanksgiving.
Presidential Pardons:
The history of U.S. presidents pardoning turkeys is patchy. Harry Truman is often credited with being the first president to pardon a turkey, but that's not quite true. He was the first to receive a ceremonial turkey from the National Turkey Federation – and he had it for dinner. John F. Kennedy was the first to let a Thanksgiving turkey go, followed by Richard Nixon, who sent his turkey to a petting zoo. George H.W. Bush is the president who formalized the turkey pardoning tradition in 1989.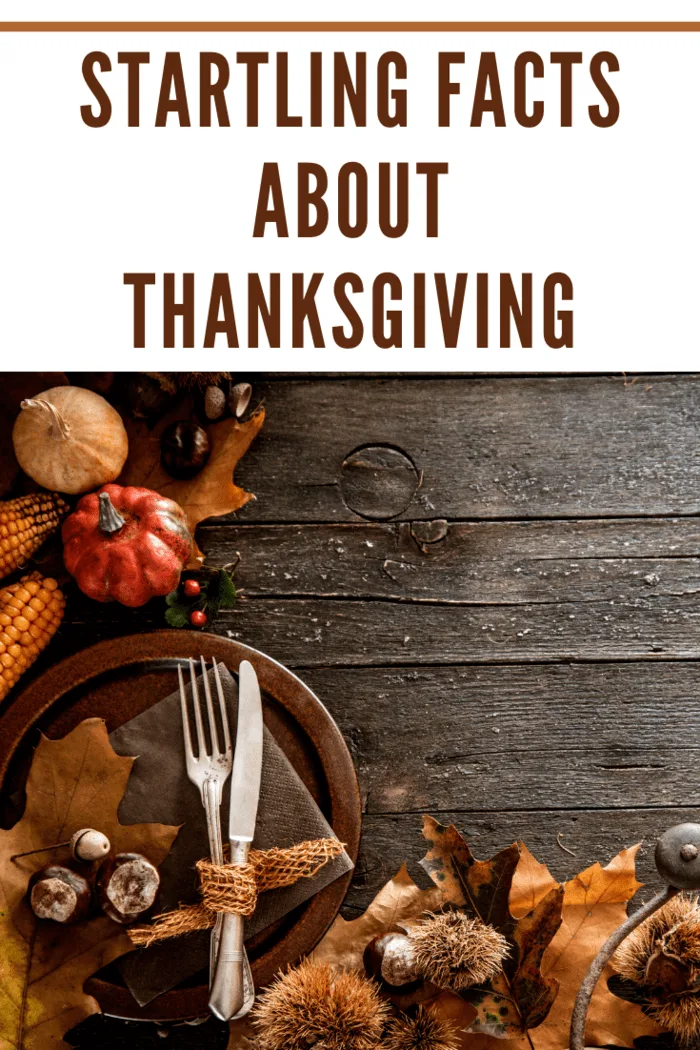 Jefferson thought the idea sucked
Thanksgiving only became an American holiday in 1863, when poet Sarah Josepha Hale used her influence to get it approved.
She campaigned for it by writing letters to 5 presidents over 17 years, finally striking gold with Abraham Lincoln.
It took so long because most people thought it was ridiculous, including founding father Thomas Jefferson.
However, that isn't the end of the story. It took another 78 years before it became an official national holiday.
Lincoln Proclaimed Thanksgiving
Abraham Lincoln proclaimed Thanksgiving a national holiday on October 3, 1863. Sarah Josepha Hale, who wrote "Mary Had A Little Lamb," convinced Lincoln to make Thanksgiving a national holiday after writing letters for 17 years.
Many firsts
The most popular first Thanksgiving we learn about in school.
The one celebrated in 1621 over a three-day harvest festival that included 50 Pilgrims, 90 Wampanoag Indians, and just five women at Plymouth Rock in Massachusetts may not be the actual one.
There are a dozen claims that the first Thanksgiving actually happened in Texas, Florida, Virginia (two sites each), Maine (one site), and Massachusetts (five alternate sites).